As we celebrate ten years of Temple & Webster, we've been having a ball reflecting on the interior trends that defined the past decade. From Scandi style to vintage vibes and coastal cool, take a trip down memory lane as we look back at the trends that made a splash in Aussie homes in the ten years since Temple & Webster launched.
​2011: The global home
A decade ago,
eclectic
looks ruled supreme, with Moroccan style and Eastern-inspired
furniture
a prerequisite for on-trend homes. In keeping with the bold theme, primary colours such as canary yellow, cobalt blue and fire engine red were also popular.
Hide rugs
, from
cowhide
to zebra print, were the pièce de résistance for modern spaces—great for adding shape and texture to the straight lines of a living room.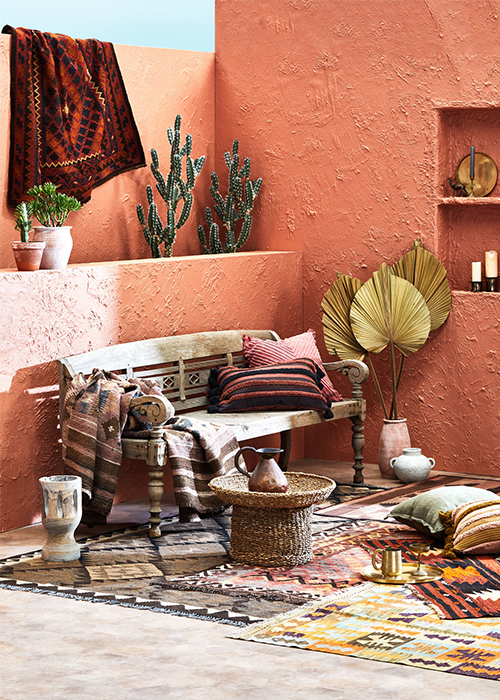 ​
2012: Vintage vibes
Industrial vintage
—think mismatched vintage furniture, exposed brick and concrete—has its roots in the early 90s, but by 2012 the trend had reemerged in a big way. The converted warehouse vibe called for high ceilings and raw surroundings, which provided a perfect backdrop to furniture with history like an aged
leather sofa
or reclaimed
timber coffee table
.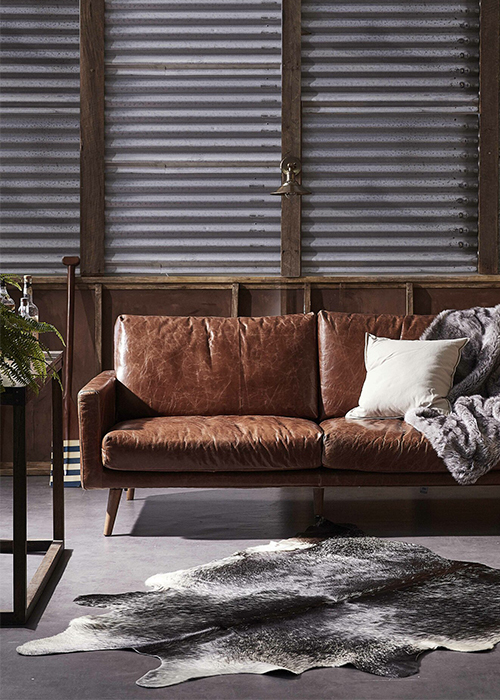 ​
2013: Scandi style
This was the year that the clean, sleek lines and blonde wood
furniture
of
Scandi modern
design took off, with the work of revered Danish designers Arne Jacobsen and
Hans Wegner
providing plenty of inspiration for our homes.
Modern country
proved popular for those who leaned towards strong, clean lines and a minimalist colour palette but whose lifestyle necessitated a loved and lived-in interior style with
rustic touches
.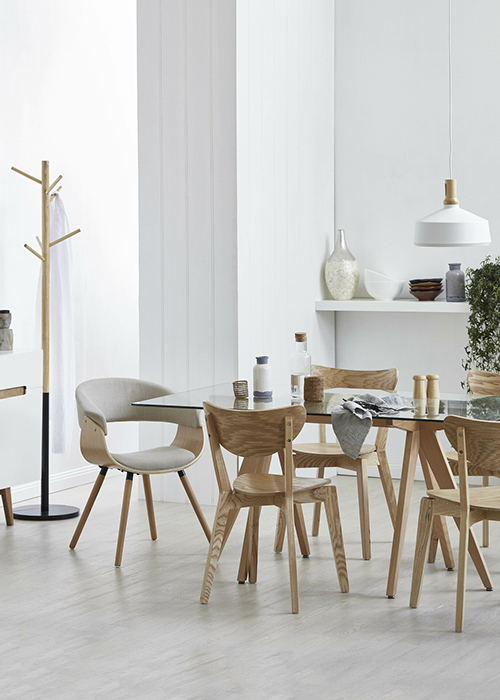 ​
2014: A return to glamour
Did somebody say
Hollywood glamour
? Luxurious
velvet furnishings
, gleams of gold, and the drama of graphic black and white highlighted our love affair with Hollywood homes. Naturally, this no-holds-barred approach created an appetite for opulent Victorian decor such as
Chesterfield sofas
and studded accents. A more relaxed type of jet-set glam also informed our interior style in 2014:
boho chic
. This free-wheeling trend favoured soft tones and natural textures that found their way across mismatched
cushions
, comfy
couches
and floor
rugs
.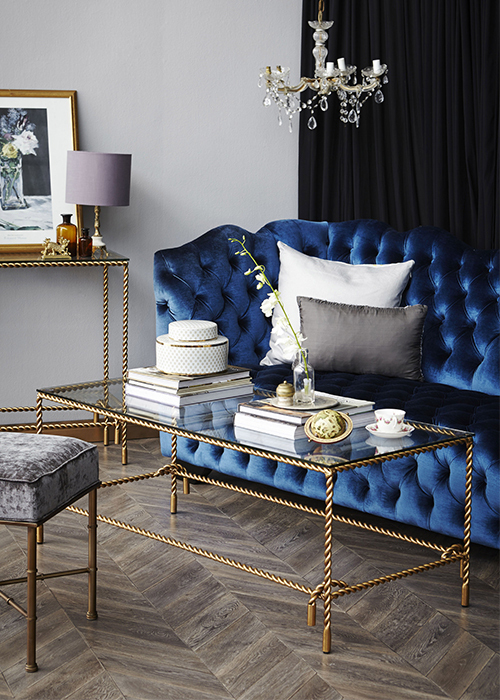 ​
2015: Boldly personal
We saw a continued trend towards maximalist design, with playful, personalised style defining 2015. From
moody florals
mixed with
marble
to rose gold finishes and a
Parisian-inspired
knack for bringing together vintage and modernist cool, people became more confident in their approach to interior design. It's no coincidence that this newfound freedom coincided with the popularity of social media platforms.
"The rise of social media, first with Pinterest, and then Instagram, has really changed the way people behave towards decorating and designing their spaces," says stylist Vanessa Colyer-Tay. "There's definitely more experimentation and a willingness to try new things. People can now discover trends much faster and adopt them quickly."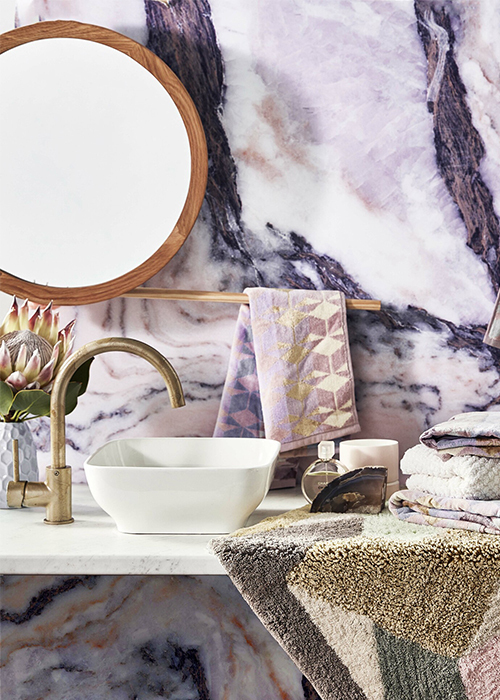 ​
2016: All about ambience
The word "hygge'' officially entered the cultural lexicon (that's Danish for cosy), and our passion for creating an inviting ambience at home flourished. As the Scandi sense of craft and balance merged with our Australian aesthetic, the
coastal
trend took off and
"Boho coMo"
—boho + coastal + mid-century modern—became an Aussie Christmas style obsession. On the colour front, rich greens continued to be big news and we traded rose gold for its serene cousin,
rose quartz
, Pantone's 2016 Colour of the Year.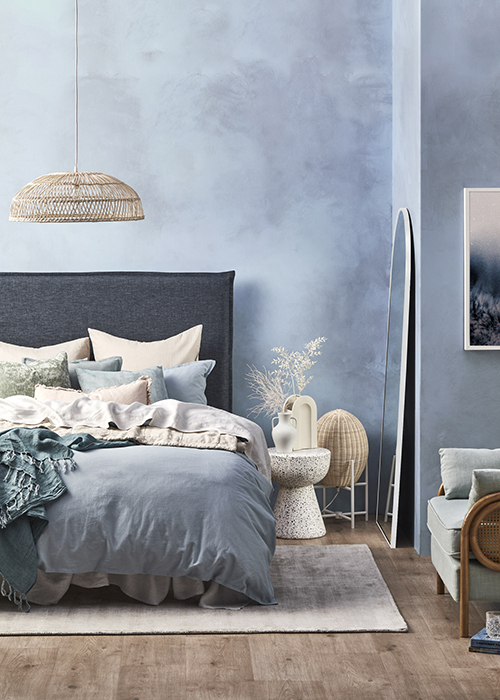 z
2017: From Scandi to Japandi
By now, Scandi style had cemented its spot as a leading interior trend, but 2017 saw it evolve into
Japandi
. This look maintained the clean lines and natural timber of traditional Scandi style, introducing darker touches of black and navy for added depth.
Rattan
was on the rise, emerging even for winter, as were luxe mid-century
bar carts
and another soft shade of pink: millennial. The unforgettable colour trend maintained its style stronghold until the end of the decade.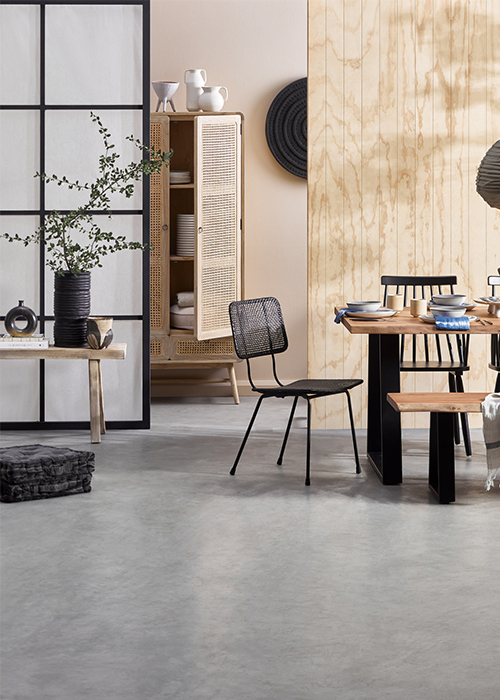 2018: Art deco 2.0
After igniting a craze for geometric patterns, gleaming finishes and opulent materials in the 1920s,
art deco
was all the rage a century on, finding new expression in homes that showcased glossy black finishes,
framed prints
and graphic
wallpaper
. An emphasis on natural materials also emerged, with the likes of stone, leather and timber combined and used to add authenticity to interiors.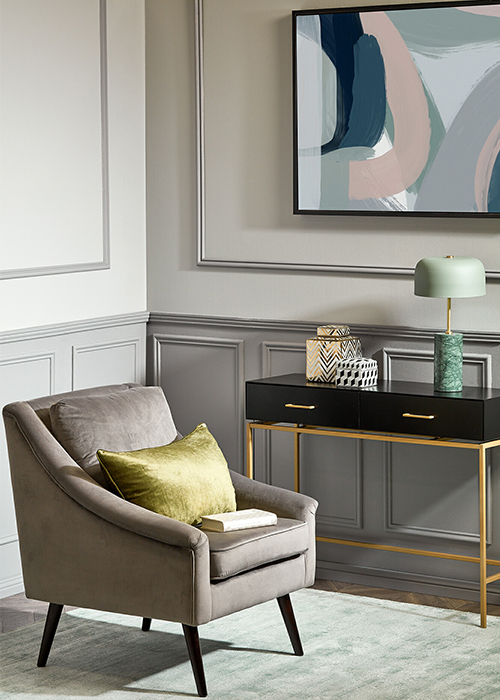 ​
2019: Coastal cool
We dipped further into the natural look, trading sharp lines for curved decor and earthy textures. The coastal blues and creamy beiges of
Hamptons style
helped bring the outside in, as did tropical island motifs that appeared on everything from
wall art
to
cushions
. We found beauty in imperfection, embracing the Japanese notion of wabi-sabi, which made waves in the styling world by focusing on simplicity, coupled with items that show signs of life and character.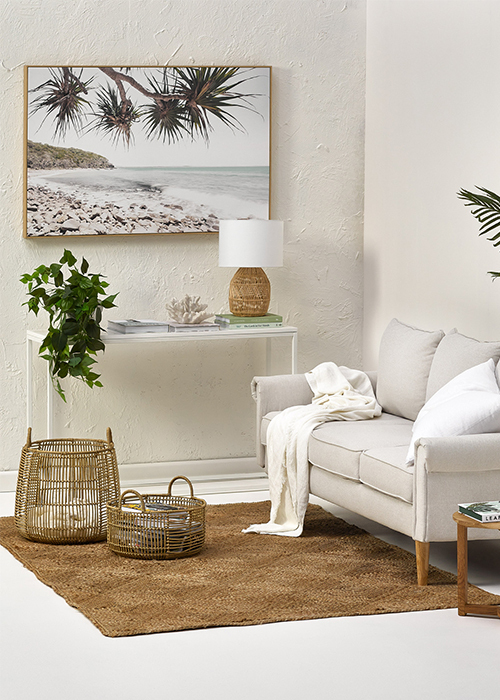 2020: Form and function
Modular furniture had a moment in 2020 as our living rooms became
offices
,
gyms
, wellness spaces and more.
Outdoor
areas became increasingly important as people shifted their focus to creating tranquil escapes in their own
backyard
—and that yearning for harmony made its way into the home via
shibusa
, an extension of wabi-sabi and Japandi style. Post bushfires and amid COVID-19, shopping local to support Australian brands became more important than ever.
"Creating nurturing spaces became the top priority for us as we navigated our way through COVID-19 and our homes had to become offices, schools, gyms, playgrounds and whatever else they needed to be," explains Vanessa. "While making spaces beautiful is still important for us, functionality and versatility are just as essential."
​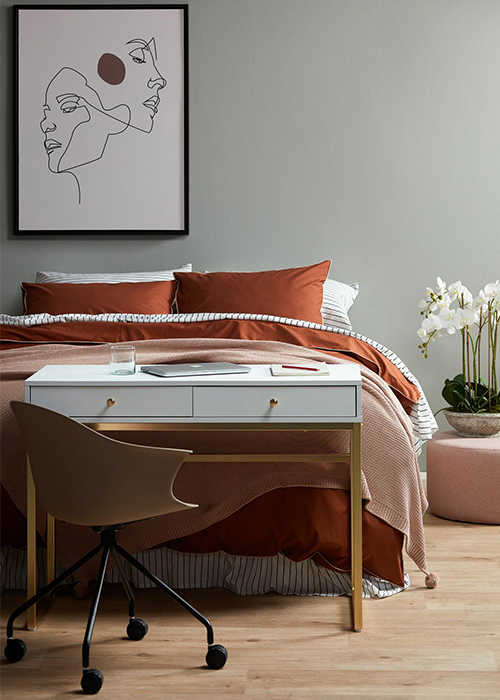 ​
2021: Au naturel
In 2021,
bouclé
became mainstream as
fuzzy mid-century furniture
filled our feeds, while chocolate tones melted their way into interiors and made us question whether
brown was the new black
.
Bathrooms
got the spa treatment with
terrazzo
a go-to material, while bedrooms embraced the boho feel of
woven rattan
. International travel was off the cards, but that didn't stop us from taking a trip to Italy via vibrant
Mediterranean tablescapes
.