How to pick the right TV unit
Measure your television
TVs are measured by diagonal length from the upper left-hand corner of the screen to the lower right-hand corner. Use a tape measure to check the size of your TV or note the dimensions of the one you want to buy.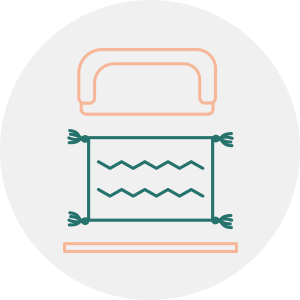 Pick a place for your TV
Find the perfect spot for your entertainment unit and TV by considering the layout of your room. Ensure you can leave enough space between the TV and the seating area for optimal viewing comfort.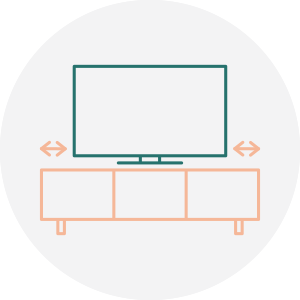 Select the right TV unit
The diagonal length of your TV will help you land on the right TV unit length. Use this measurement to find a unit that fits your space and needs - it's recommended that TV stands be at least 5-10 centimetres wider than the TV.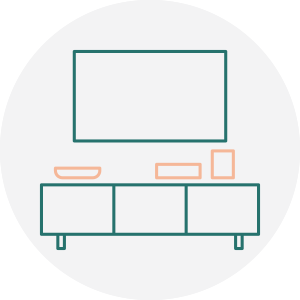 Make it beautiful
Whether you wall mount or stand your TV, think of a TV unit as a frame. Centre the TV in the middle of your unit and use any space on either side or below to style items such as vases, plants and photos of loved ones.
Find a TV unit based on your TV size