23 May, 2013
Find your style - Scandi Modern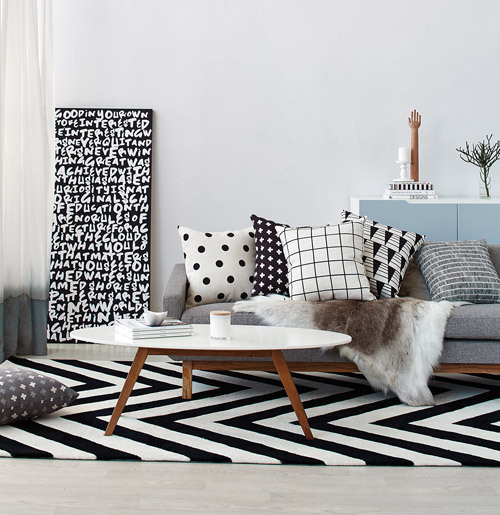 Verity Magdalino explores all your favourite decorating styles to help you find your perfect match. First up, the clean lines and pale beauty of Scandinavian style.
You know your Jacobsen from your Wegner, have an aversion to clutter, and thrill at the sight of clean, sleek lines warmed up with the honesty of natural materials. You, my little design doyenne, may just be a master of Scandi Modern style.
How to know if you're a Scandi-loving modernist:
You love anything blonde
Blonde wood furniture, light-washed floors, blonde hair, blonde beer… you've always been partial to a whiter shade of pale. Your dream interior is all about calming neutrals and making the most of natural light. When it comes to spotting the subtleties between varying shades of white, you are the master.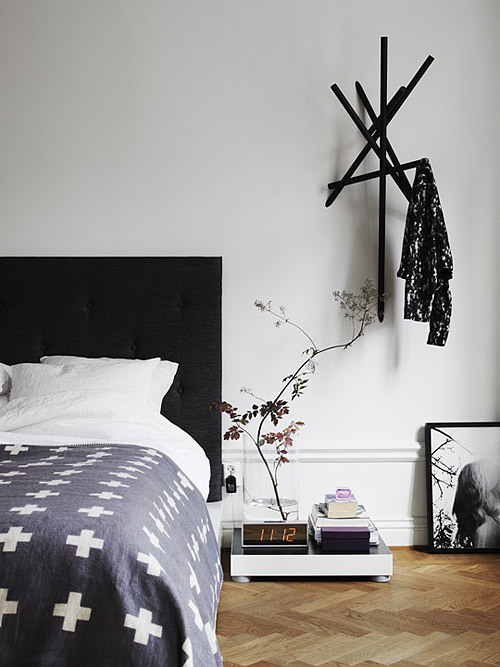 Bedroom by Pella Hedeby via Emmas Designblogg. Image - Kristoffer Johnsson.
You adore the scent of pine
It goes without saying that the Norsca fresh scent of spruce is totally your thing. If you could, you'd have every room in your house smelling like a Scandi sauna (in a nice way) every day of the week.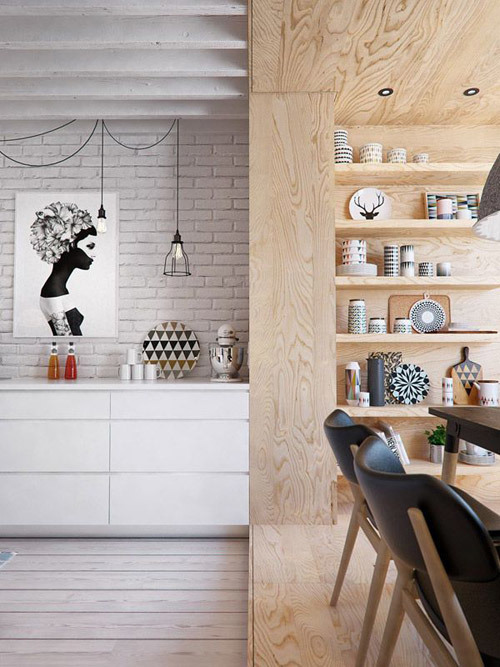 Kitchen via Desire to Inspire
You know that looks aren't everything
For you, style is not enough. Your home and everything in it has to be practical too. The Nordic ethos of 'beautiful things that make your life better' is your mantra. You have an appreciation of fine craftsmanship but you're no elitist. You're also on first name terms with the lady who serves the meatballs at Ikea.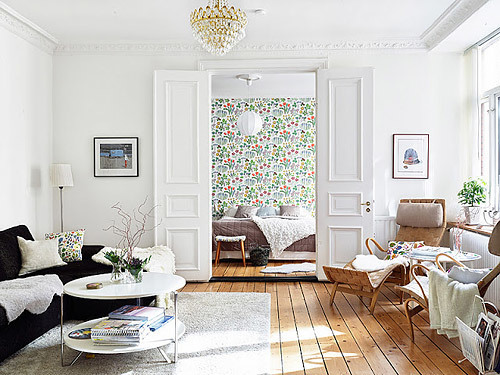 A home in Gothenberg, Sweden, via My Scandinavian Home.
You're passionate about nature
You love bringing a sense of the outdoors in. In an ideal world, your home would be designed to make the most of the natural scenery outside with all your furniture facing your expansive windows and absolutely no curtains. And to ensure all that natural wonder stays wonderful, every corner of your living space would be environmentally friendly from the sustainable timber beams above your head to the geothermal heating beneath your feet.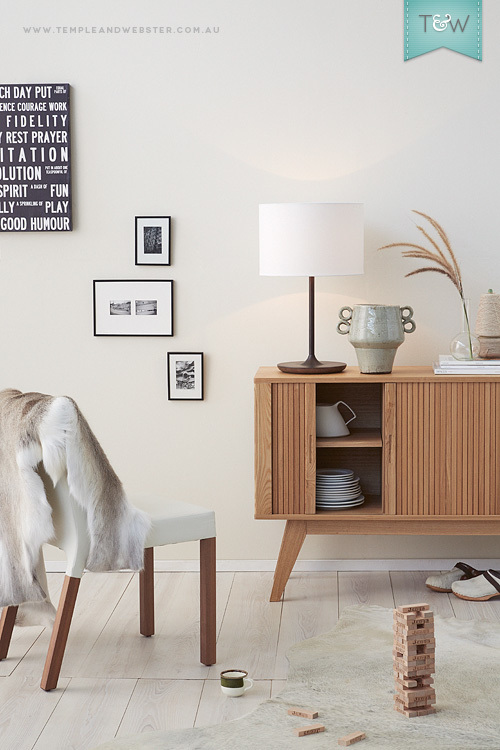 Your favourite style doyenne is Ilse Crawford
If you could, you would have a little bit of Ilse's magic in every room of your house. This is a lady who prides herself on creating the type of homely, welcoming spaces that bring people together, and are not just about looking good but feeling good too. Her understated style is the stuff your dreams are made of.
Image - Kaapo Kamu for Marimekko, via Desire to Inspire.
Your favourite colour is apple green
When you're not marveling at the subtle plays of light on your whiter than white interior with its calm grey and blue soft furnishings, you're rejoicing in the zesty zing of apple green. It's bright. It's fun. It hints of nature – and most importantly, it reminds you not to take yourself too seriously.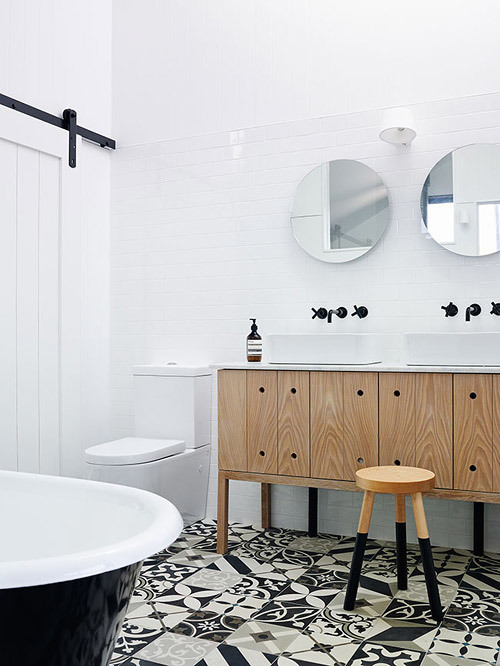 Melbourne home by Whiting Architects. Image by Lucas Allen for Shareen Joel Design.
You live by the adage, less is more
You can't stand clutter. But this doesn't mean you want to live a Spartan existence. Yes your style is pared-back elegance but it has to have warmth too, which you effortlessly create by mixing natural materials and textures such as worn timber floorboards, a hand-hewn wooden stool here, a knitted wool throw there and the occasional leafy pot plant to satiate your need for green.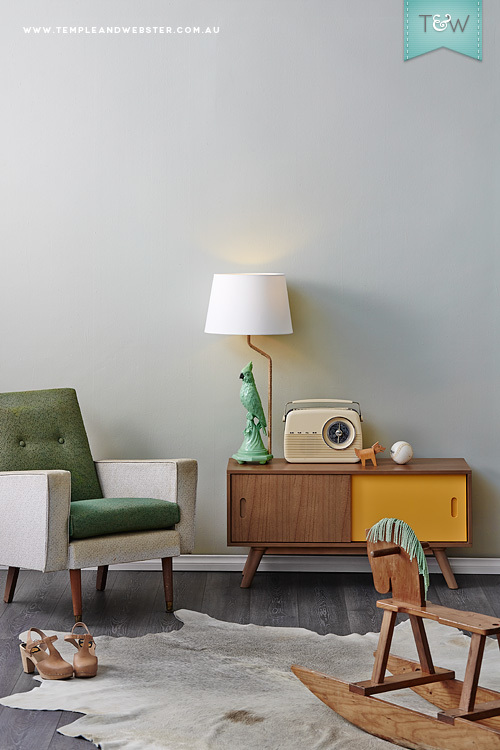 You know your design icons
The Scandis have their own fair share of design icons and you, my dear design obsessive, pride yourself on being able to spot the sleek edge of a mid-twentieth-century design classic at 20 paces. Arne Jacobsen, Hans Wegner, Alvar Aalto, Piet Hein, and the glorious joy of a Marimekko print… What you don't know about Scandi designers just isn't worth knowing.
​
Find all these images (and more) on our Scandi Pinterest board.