Chocolate brown was once relegated to awkward - but admittedly amazing - retro seventies homes, bell-bottom trousers and the nineties smokey eye trend. Love it or hate it, recent events have inspired reconnection with nature and encouraged cocoa shades back into our lives, but just like indulging in rich chocolate cake, restraint is key for using this new neutral.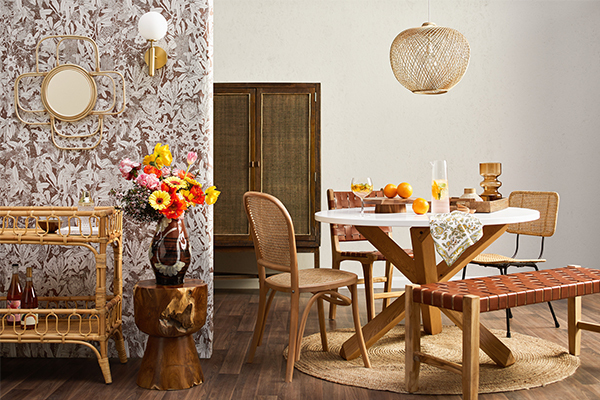 Why brown is making a comeback
Chocolate tones have melted their way into interiors, fashion and beauty. During challenging times and when devices have overtaken our days, welcoming earthy and accessible hues seems like a natural remedy. Craving calming and nostalgic sepia shades makes sense as we relinquish our previous favourite neutral black.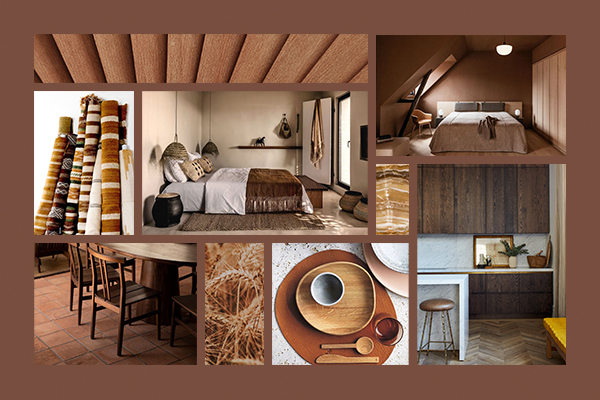 How brown has taken over interiors
Scandinavian design featuring cool neutrals has dominated the interior scene for long enough. Gentle warm palettes offer comfort and simplicity, creating a cosy atmosphere and connectivity with nature. Far from being dull or dated, brown is versatile with the ability to be bold or subtle depending on your chosen hue.
Just to be clear, mission brown splashed over every surface might be too much. Integrating different shades is key. Deep chocolate browns are luxurious and create intimacy, while lighter caramel tones are inviting without the drama. Set against white, brown is contemporary. Combined with earthy colours such as greens and terracottas, brown becomes even more grounding and reassuring. Not sure where to start? Walnut
furniture
and earthenware
decor
should do the trick.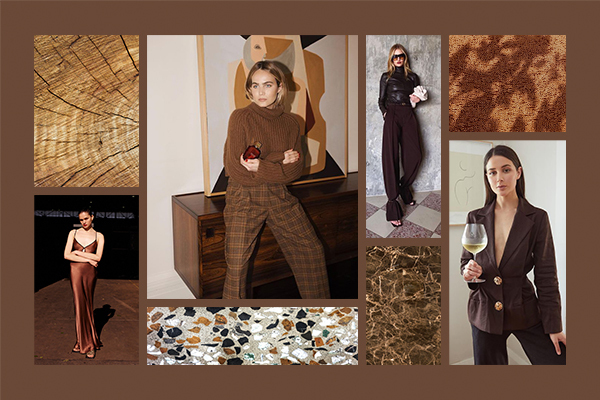 Why brown is the latest fashion crush
Brown ensembles have become an alternative to classic black silhouettes. Timeless and chic, consider the entire brown spectrum from chocolate to toffee as your new
wardrobe
staple. Toasty tones layer beautifully with other neutrals, but also work as an ideal base for more energetic colourways.
Take inspiration from top fashion house runways by wearing monochromatic outfits in deep umber shades or follow celebrity style cues by drenching yourself in tan and tawny tones. Deeper browns feel luxurious, while lighter browns feel casual. Master your brown repertoire with knitted loungewear and comfortable linen at home or show off your new favourite through tailored pieces. Either way, brown has recovered from fashion exile.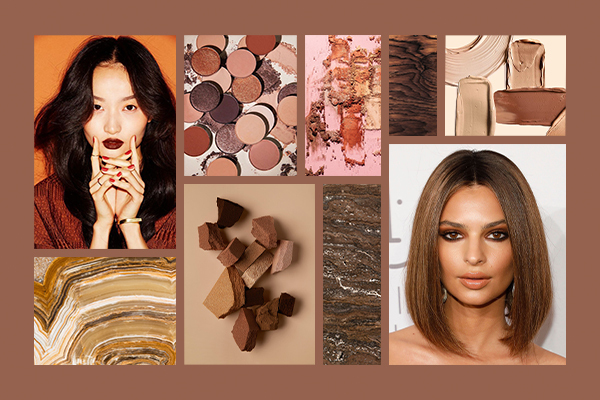 How brown became a beauty favourite
While the nineties might have favoured harsh hues, the latest beauty crowd has welcomed brown back into their makeup bags. Thanks to celebrity endorsements and social media tutorials, brown is no longer daggy. Returning to natural palettes is understandable, given the amount of time spent at home.

Brown offers so much more than an earthy makeover, it warms up any complexion and is super versatile. Harness the universally flattering power of brown with dreamy daytime or adventurous evening looks. Swap black eyeshadow for brown smokey eyes and bold red lips for a stylish brown pout. You'll be selfie-ready in no time.


"Cocoon yourself in chocolate tones through your home, wardrobe and beauty collection. Layering different shades adds instant warmth and counteracts cooler tones."

Shop Allira's Is brown the new black? moodboard to work this trend into your home.