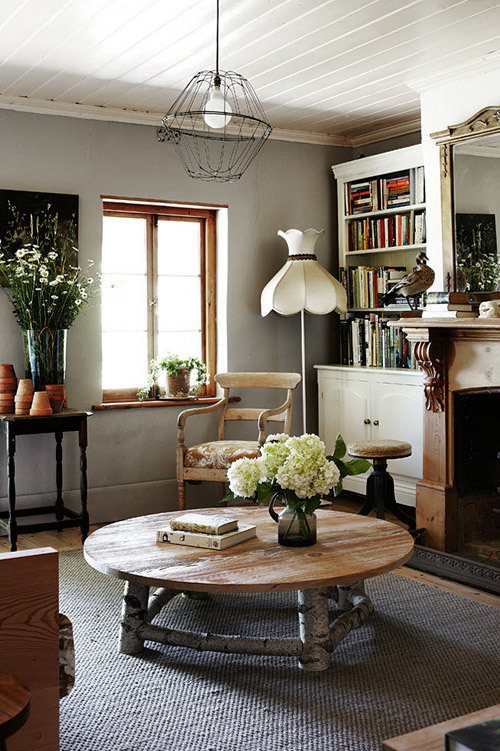 Image - Sharyn Cairns, styling - Indianna Foord via Pinterest.In the latest of our series on finding your decorating personality, Verity Magdalino delves into the aesthetics of modern country living. If a rustic rural escape updated with fresh white walls is your idea of dream home nirvana you may well be a modern country enthusiast.
How to know if you're a modern country fan:
You enjoy the calm of long horizons
For you, it's all about the simple life, but only if it's comfortable. Your favourite room is the verandah, your favourite soundtrack the drum of rain on a corrugated iron roof, your favourite scent the smell of fresh cut grass.
Colour is about peace and quiet
White is your best friend but only if it's the right subtly nuanced shade to go with your favourite nature-inspired neutrals such as subdued eucalypt greens, soft blues and shell greys. White also makes the perfect backdrop for accents of colour or in your case, your first love, time-worn wood.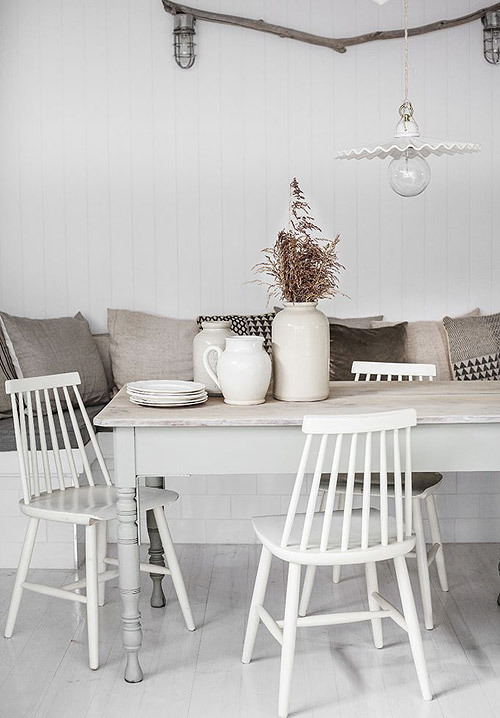 The white & neutral world of stylist & photographer Kara Rosenlund, via Pinterest.
You have an ongoing love affair with timber
Your penchant for the natural warmth and honesty of wood is eclipsed only by your passion for anything handcrafted. Exposed timber beams and uneven floorboards are your idea of interior heaven.
You're practical: minimalism is great, lived-in is the reality
You love the idea of strong, practical, immaculately clean lines but the reality of everyday living means your interior style is more loved and lived-in than glossy modernist dream. All the better for giving your home a little heart.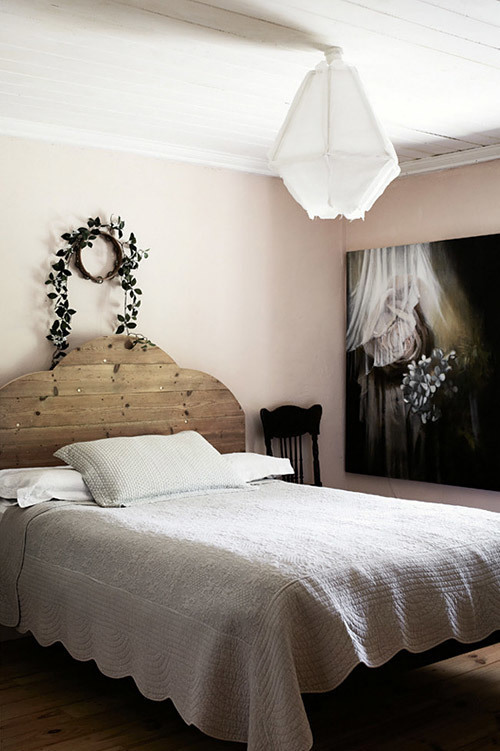 A simple wooden bed head contrasts with an intricately stitched bedcover. I
mage
by Sharyn Cairns, styling by Indianna Foord for Country Style via Pinterest.
Your design icons are the Shakers
Living by the ethos "Beauty rests on utility", the clean lines and impeccable craftmanship of the American Shaker furniture of the late 18
th
century is right up your street. If you had one wish for your ideal home it would be for an expansive kitchen table surrounded by Shaker style chairs.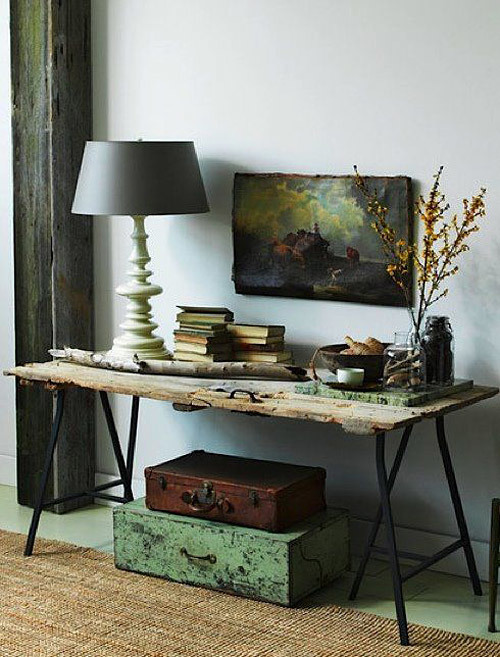 An old door repurposed using trestle legs from Ikea. Image by John Cullen via Pinterest.
You're partial to a bit of history
If it's old, it's yours. Freshening up a second-hand chair with a splash of contemporary colour, mixing your family heirlooms with modern industrial or rustic, handmade finds, you are a master of provenance, taking inspiration from historical references to add warmth and personality to all those beautiful white walls. You love new things too, but mostly if they've been created in natural materials using traditional techniques.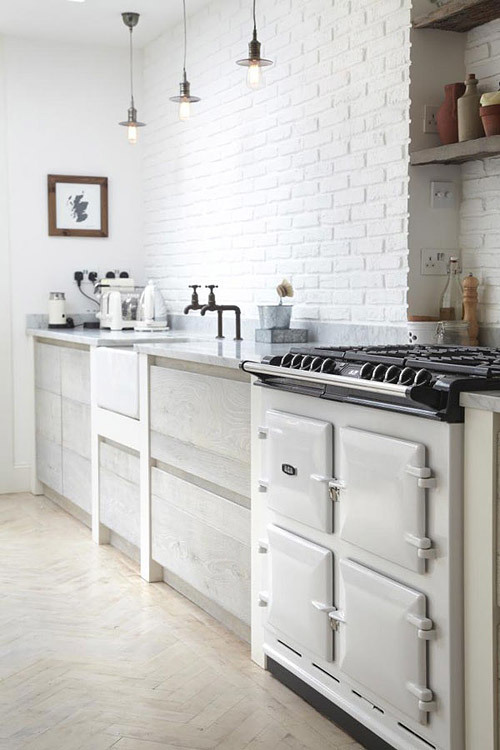 Kitchen by Blakes London via Pinterest.
You always take the comfy seat
A snug retreat is your preference over showcase glamour any day. You revel in the comfort of cosy seating, curtains and soft furnishings, and you can never have enough pillows or cushions. Ever.
You like to take your time
You're all about evolution rather than revolution. You prefer the slow food movement to Jamie's 30 minute dinners and your idea of a workout is a quiet morning stroll with the dog.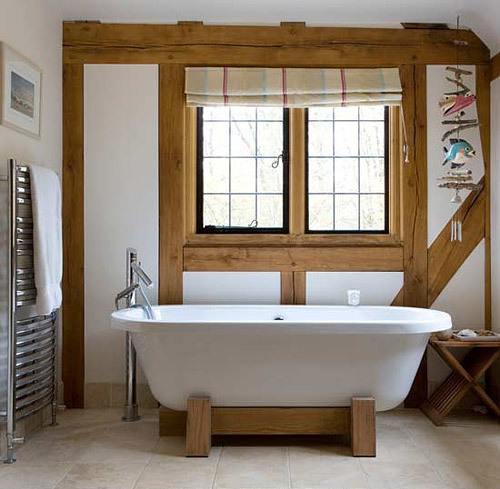 A beamed bathroom with a luxuriously modern bath. Image - housetohome.co.uk via Pinterest.
Your favourite artists are artisans
Your practical streak means art is all about the functional and handmade, preferably in natural materials of clay, wood and stone, even better if it's sustainable.
Your nearest florist is your own backyard
Your idea of the perfect tabletop display is the heavenly scent of seasonal blooms plucked from your own garden. Lucky you.
Shop for country house style or visit our Modern Country Pinterest board to confirm your style profile.