Mediterranean lifestyles embrace simple pleasures, celebrating the everyday with laidback dining and casual fare. Sunnier days inspire our inner chef and spark our imagination for creating relaxed tablescapes.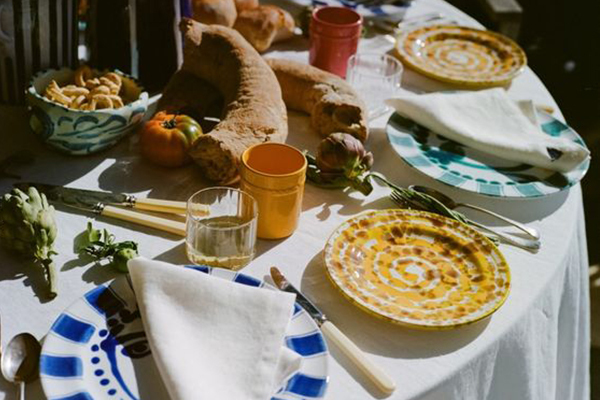 Mediterranean settings
Focusing on good times not just good looks, Mediterranean table settings are simple and unpretentious. Here are our favourite ways to inject joie de vivre into your next meal. ​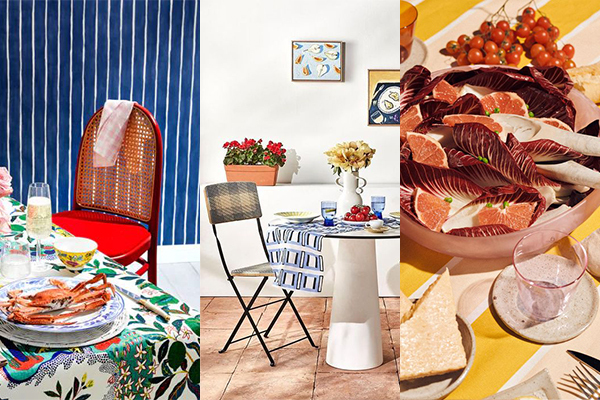 Clash vibrant colours
Primary colours shout with zest for life; combine reds, blues and yellows for an instant holiday feel. Abandon colour rules and layer your table with bright
vases
and colourful
glassware
in contrasting hues for an endless summer.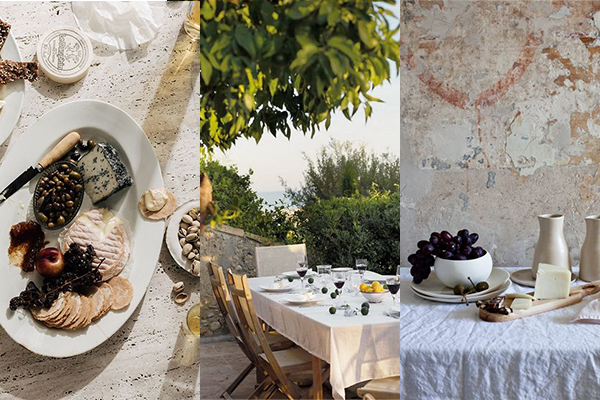 Use soft tones
Alternatively, stick with mellow tones inspired by coastal scenes. White
dinnerware
and pressed
glassware
offer a neutral and timeless elegance, allowing the food to shine. Create your perfect
cheese board
or
antipasto platter
with rustic
timber boards
and classic
cheese knives
.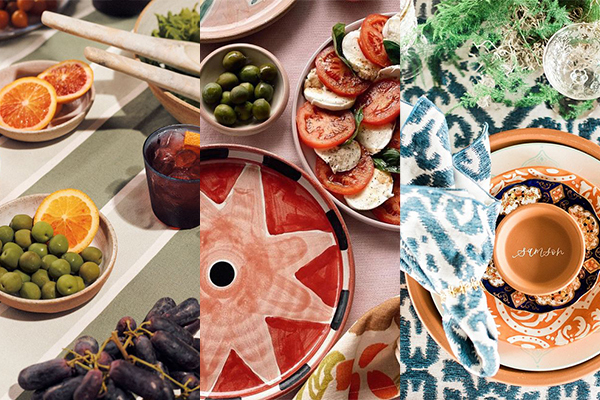 Embrace punchy patterns
Whether you prefer classic stripes or Baltic motifs, blending different patterns lends optimism to your table. Layering mismatched
crockery
adds visual interest, while a patterned
tablecloth
sets the foundation for instant fun.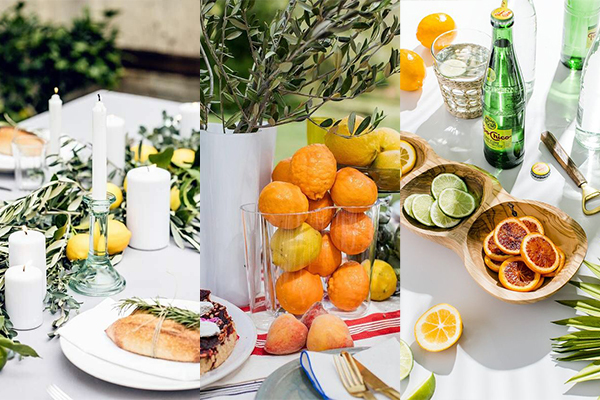 Lemons with olive foliage via Laurie Bessems
Mixed citrus in vase via Clo Studios
Cut citrus via Pinterest
Decorate with citrus
Mediterranean dining is devoted to beautiful produce; recreate this passion for nature by decorating your table with food. Our stylists say that citrus is having a moment, so bring out the
fruit bowl
and enjoy the delights of nature.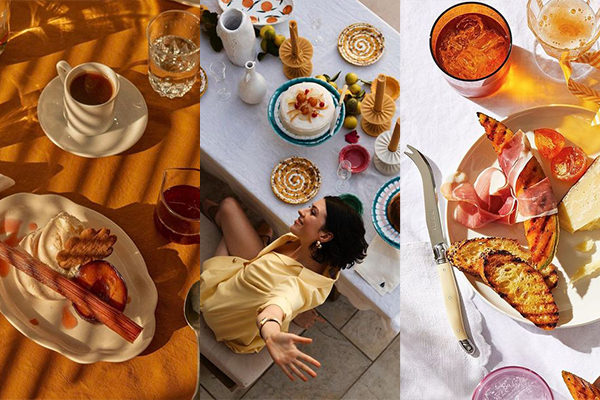 Keep it casual
While we love formal place settings, casual dining is perfectly suited to warmer months. Protect your table and throw away crumbs with ease by using a tablecloth or repurpose a
flat sheet
. Avoid overly layering the table by putting away the placemats and loosely styling
candlesticks
and
jugs
down the centre for ambience.
Check out stylist Allira's Mediterranean table styling ​moodboard to shop all the key pieces to create your own alfresco dining experience.
Mediterranean flavours
Barbecued peri peri chicken via SBS Food
Portugal
Beloved for its spicy and flavourful offerings, Portugal beckons those with exotic and simpler tastes alike. Cooking
peri peri chicken
has never been easier, just throw on the
barbecue
and allow the flavours to shine.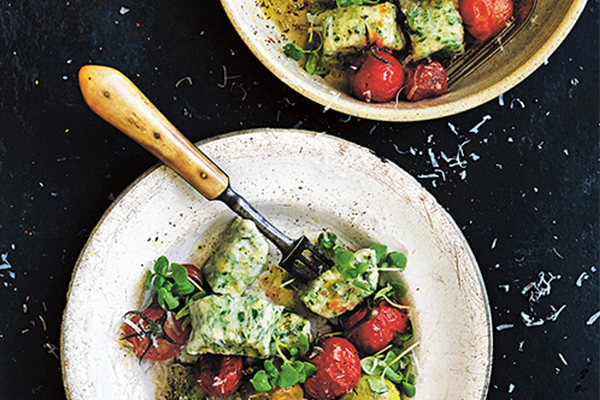 Italy
Pleasing both picky eaters and gourmet foodies, Italian food satisfies even the toughest critic. Beautiful produce and easy preparation make
Donna Hay's ricotta gnocchi recipe
perfect for simple midweek meals or dinner parties. Serve in beautiful
pasta bowls
for presentation perfection.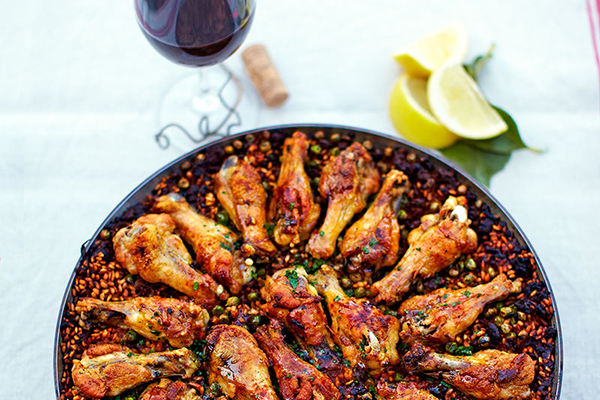 Spain
Embrace the tradition of an afternoon siesta by tucking into a moreish
chicken paella
. For best results caramelising the paella base, invest in an oven-to-table
frying pan
.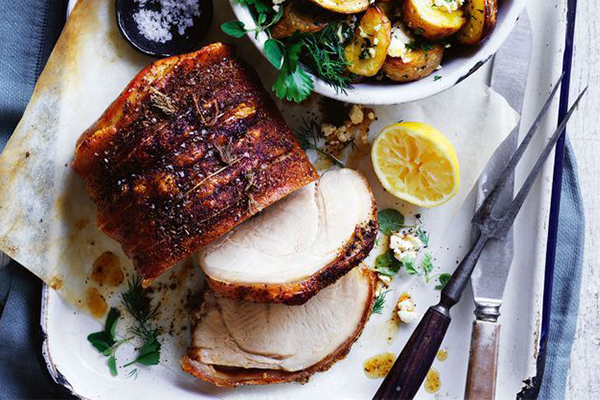 Curtis Stone's souvlaki spiced pork via Taste
Greece
Greece's culinary prowess comes from its balanced approach. Fresh produce is celebrated through simple flavours developed from diverse cultural influences. Dishes such as
souvlaki spiced pork
are best cooked in
roasting pans
and served on large
sharing platters
.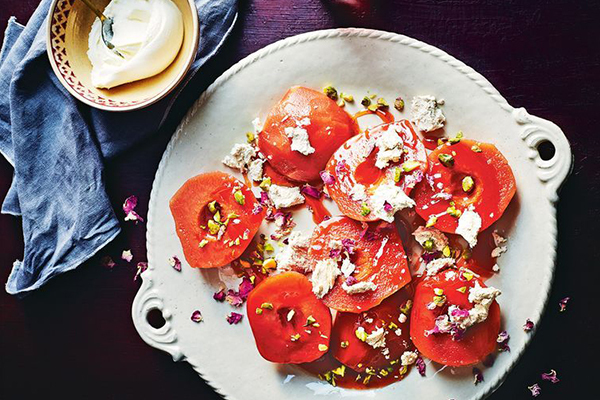 Turkish roast quinces with creme fraiche and halva via Delicious
Turkey
Turkey's cuisine embraces tasty vegetarian dishes, but we can't go past sweet treats that combine fruits and nuts. Middle Eastern influences make this
roast quince recipe
our kind of dessert. Just remember
napery
to clean up sticky fingers!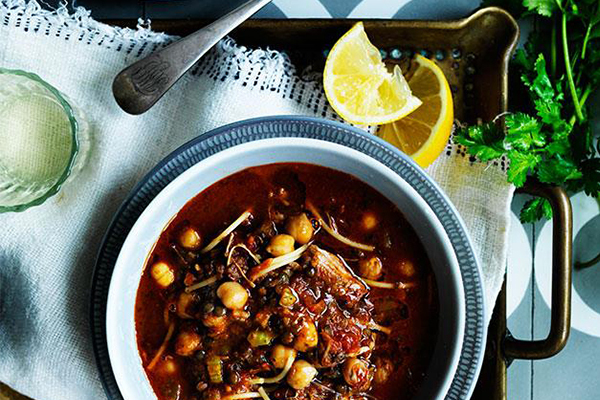 Moroccan harira with saffron yoghurt via Gourmet Traveller
Morocco
Moroccan feasts celebrate slow cooking and exotic spices, which is why dishes such as
harira with saffron yoghurt
make for perfect weekend recipes - more time for relaxing!
Dutch ovens
allow for super easy cooking, simply set and forget.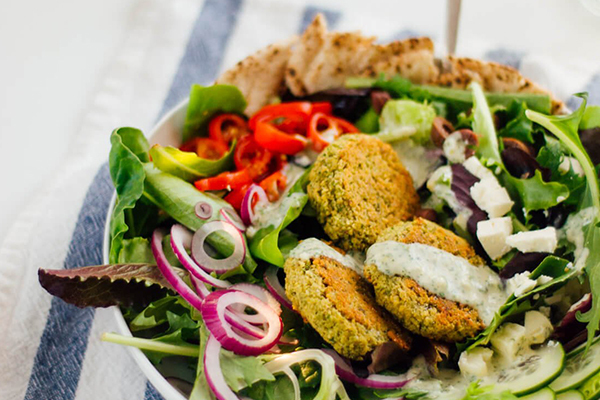 Egypt
Egyptian food revolves around healthy meals favouring vegetables, legumes and fruit; meaning you can feel good about indulging.
Crispy falafel
is perfect for summer days and with the right
appliances
, preparation is a breeze.