Could your outdoor area do with some freshening-up for summer? Here, we share ways to spruce up your balcony, patio, deck or backyard affordably and easily, just in time for the warmer season ahead.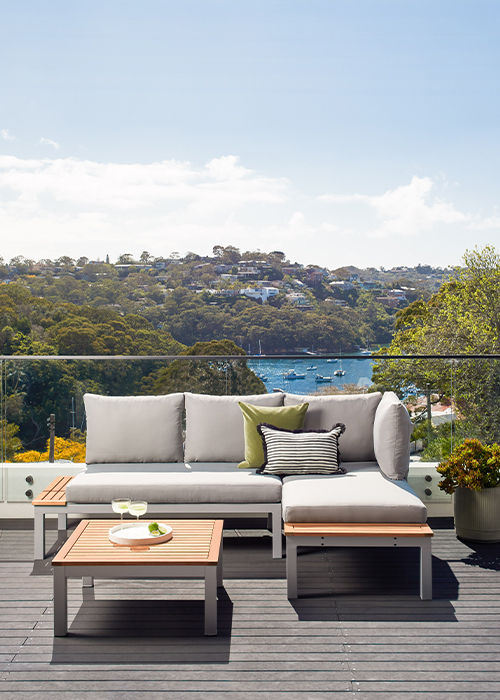 1. Rethink your current furniture placement
Assess what
outdoor furniture
you already have and how you use it. Shift the arrangement of your furniture to take full advantage of your garden's leafiest view and enhance your outdoor experience without spending a cent.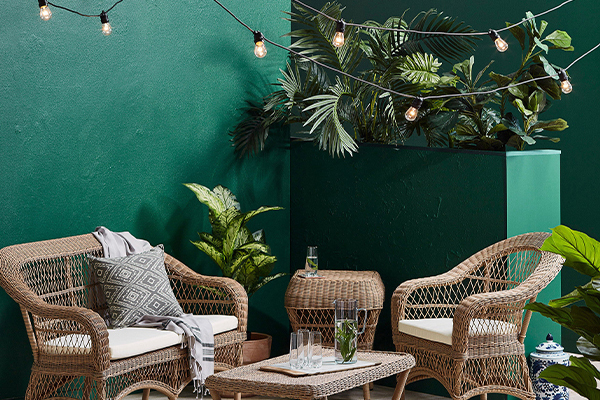 2. Set the mood with festoon lights
Adorn your outdoor space with
festoon lights
for the ultimate ambience. Whether it's for an intimate family gathering or a livelier party, festoon lights make any space feel instantly more inviting for a relatively low price.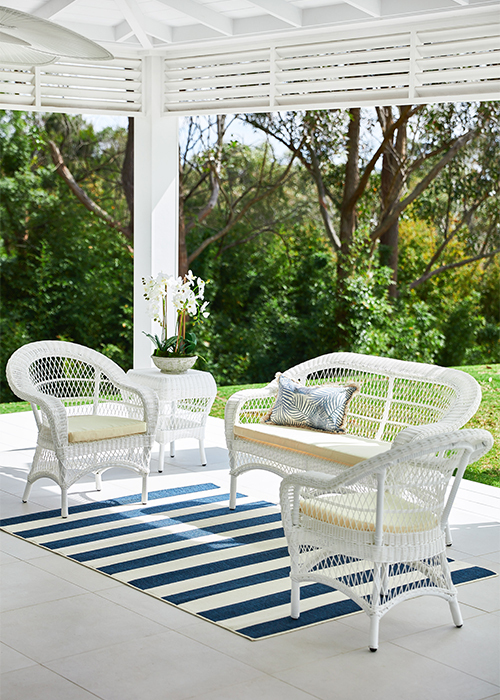 3. Add outdoor rugs
Outdoor rugs
add comfort, colour and interest to any set-up. Enhance your outdoor area by introducing an outdoor rug to your al fresco living or dining space. For a fun look, choose something with a pop of colour or, for something more sophisticated, keep it neutral.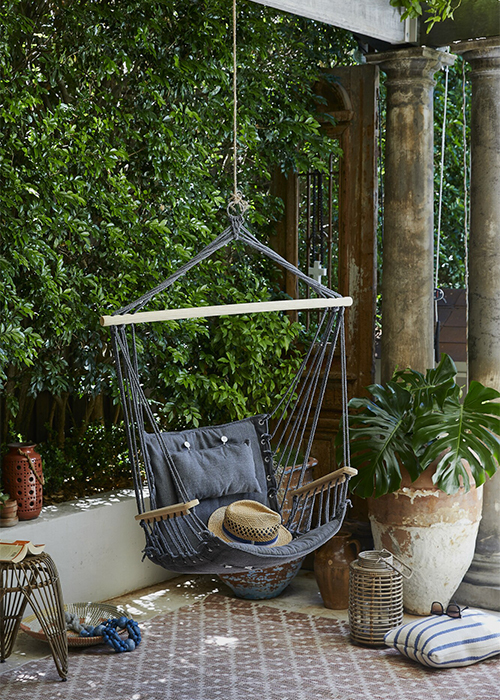 4. Throw in alternative seating
Create a holiday feeling by adding a
hammock
or
swing chair
. If opting for a hammock, hang it so that it falls loosely for the ultimate in comfort.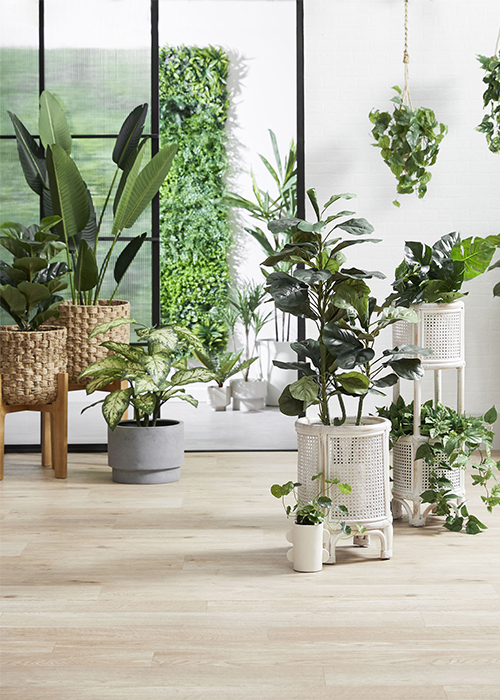 5. Brighten with plants and planters
The easiest way to brighten up your outdoor area is with fresh new plants and
plant pots
. If clustering a group of feature pots together, combine different sizes and heights to achieve a balanced look. Struggle to keep plants alive? Opt for
artificial plants and flowers
instead.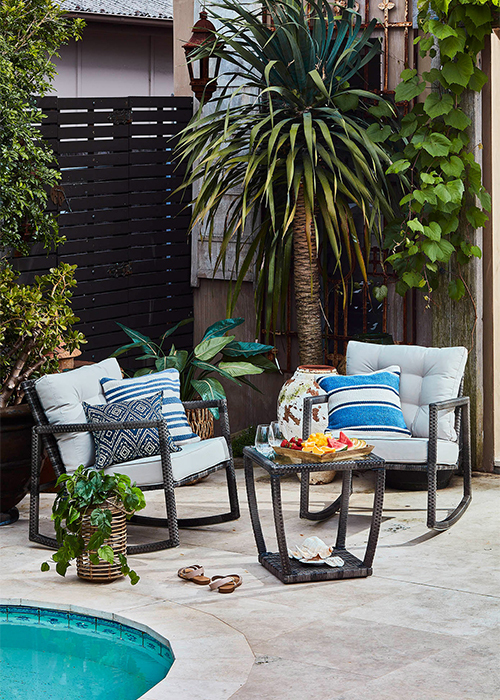 6. Use outdoor cushions
The must-have decor item for a quick outdoor makeover has to
outdoor cushions
. Craft your cushion combination to suit the mood you'd like to feel while outside: use neutrals with a dash of blue for a relaxed coastal feel, or bold jungle patterns for a tropical island vibe.