In case you haven't heard, Japandi (or Scandinese, or Minimalist Zen) is one of the key interiors looks of 2017, which is why we've chosen it as a top autumn trend over at Temple & Webster. In 5 simple steps we've mapped out the path from a Nordic-inspired look to Japanese influence, so you can capture the best of both worlds in your living room or dining room. Then shop our Japandi collection.
While Scandi style is still going strong, 'Japandi' is a great way to evolve the look and give it new life when decorating your home, says Temple & Webster Head of Styling
Jessica Bellef
. "Both cultures and design styles tend towards minimalism, with a quiet appreciation of beauty in the functional."
Sarah Burman, editor of
Home Beautiful
, calls Japandi a look that's "completely modern and extremely liveable, that really suits the Australian lifestyle and our penchant for laid-back, open-plan spaces."
At the same time, adds Jess, "this evolution makes sense as we've seen the rise of the Japanese ethos of
wabi sabi
(perfection in imperfection) and traditional décor such as shibori fabric and handmade ceramics."
So how do you achieve this look in your living space? It's all about mixing black and dark timber in with light and bright Scandi furniture, and choosing modern, low-line pieces that reference classic Japanese forms. Overlay with organic ceramic pieces, naturally dyed fabric, and origami-inspired paper pendants.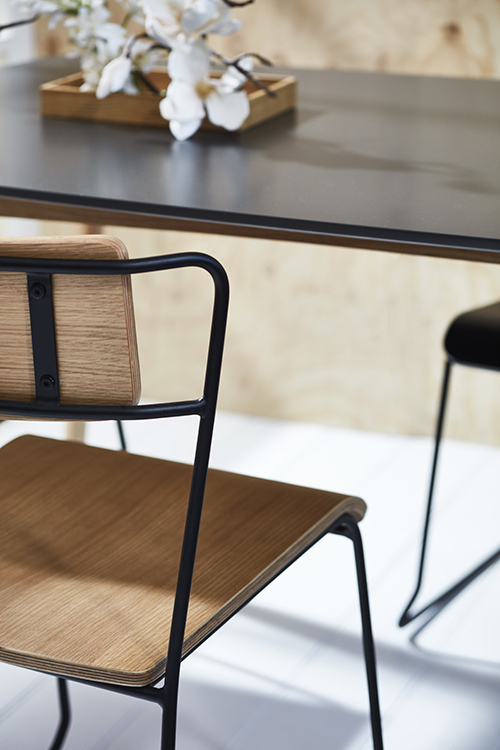 1. Swap light for dark

If you have a Scandi dining table in pale timber, swap your white seating for chairs with a black painted finish or upholstery that accentuates their shape and clean lines. Introduce this season's dark walnut timber, again mixing it up with paler wood.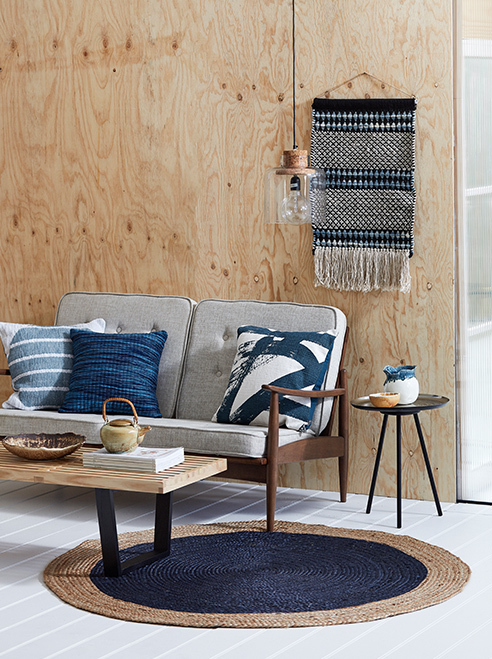 2. Go low with furniture

Reference traditional Japanese forms with a low-line sofa, or armchairs and dining chairs that bridge the divide between modern Scandi and Asian.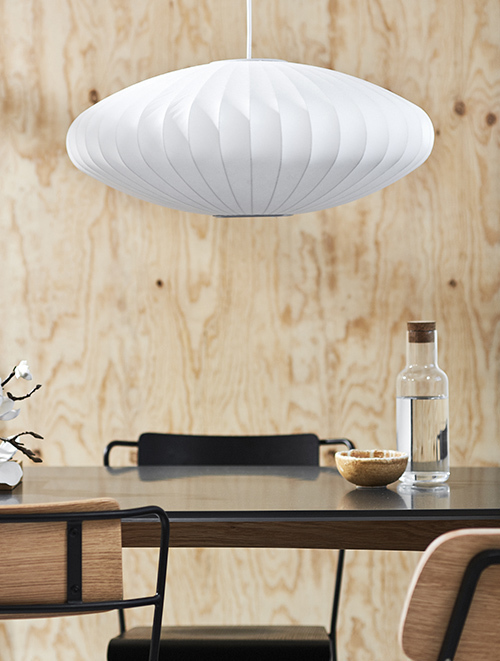 3. Hang a paper pendant
Reference the precise folds and delicate forms of origami with a paper pendant that adds a soft glow. A black, curved metal pendant also works to bridge the Scandi/Japandi gap.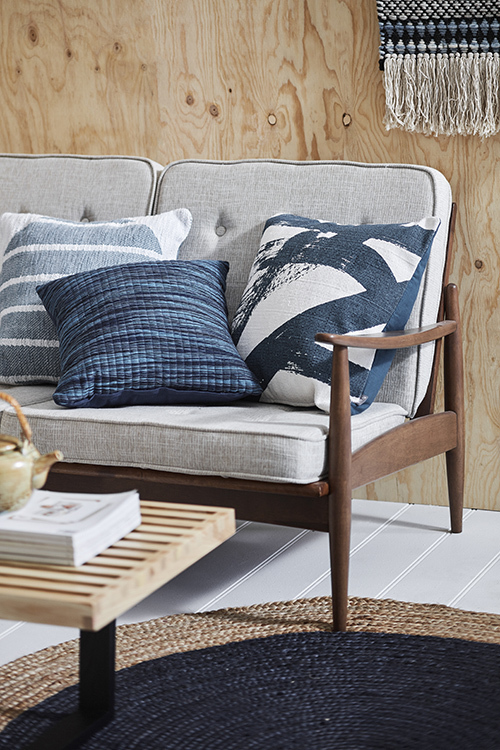 4. Add depth with shibori fabric
Add warmth and a handmade element with cushions and artwork in deep indigos, inspired by the traditional Japanese shibori technique.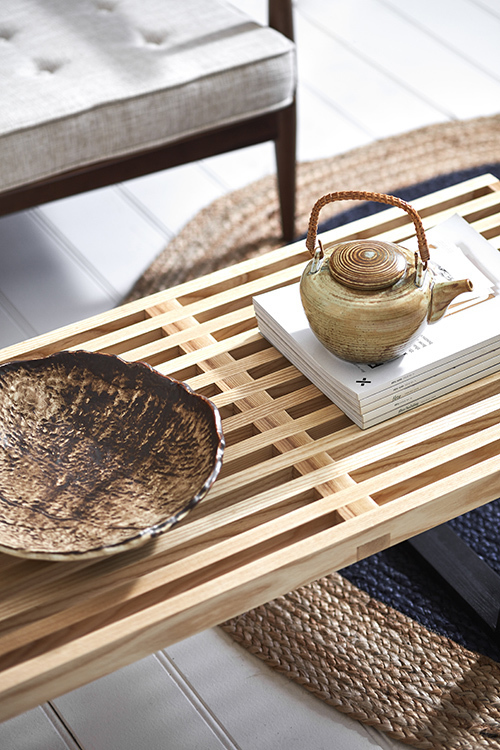 5. Decorate with ceramics
Balance out the stark Scandi lines of a coffee table or dining table by introducing handmade vases and vessels in earthy tones and glazes. Bonus points for an ikebana-style floral arrangement.