As everyone starts swapping their beach umbrellas for their light jumpers, we look to the interior trends we'll be seeing more of this autumn.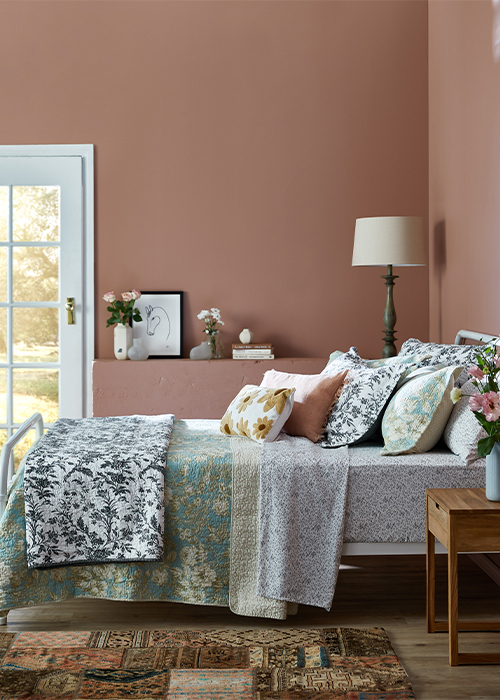 Cottagecore & grandmillennial living
Last year, we saw an acceleration in the 'cottagecore' movement on social media with influencers flaunting a nostalgic return to country life. Grandma-inspired skills such as embroidery, knitting, gardening and baking were the must-do activities during lockdown, and this trickled into a revival of classic interior design with a romantic English countryside-style aesthetic dubbed 'grandmillennial'. Think generous overstuffed curvy furniture that prioritises comfort over style;
wallpaper
and soft furnishings à la
Laura Ashley
; and heirloom or second-hand decor that you might expect to see in your grandparents' homes. This eclectic, but cosy and lived-in interior style, especially embraced by millennials - explaining the origin of the name - evokes those warm and fuzzy childhood memories, and brings the comfort and security that, let's face it, we could all do with right now. While vaccines are being rolled out, this yearning for comfort, isn't going to die down anytime soon.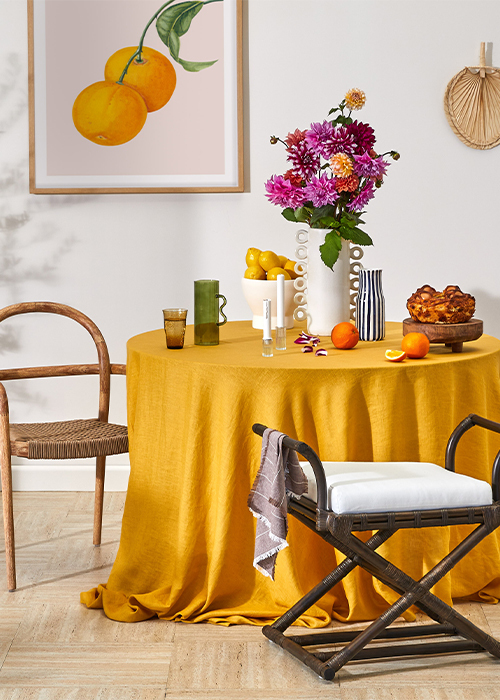 La belle vie
Travel to Europe may be off the cards, but we can still reminisce about the vivid scenes and idyllic provincial life of southern France through furniture and decor inspired by the colours, forms and textures found in this sunny region. Not only can we expect more vibrant reds and yellows in interiors, but we'll also continue to see more organic undulating shapes in furniture and decor that mimic the natural landscape. We'll see Provençale motifs and scenes from impressionist art by the likes of Cezanne, Matisse, Picasso and Van Gogh in decor, which we're already seeing with
line art
, sensual female forms and sunny citrus patterns. This resurgence is also interestingly being enjoyed in the entertainment space with the wildly popular touring multi-sensory
Van Gogh and Monet and Friends exhibitions
. Clearly, we're all craving la belle vie in our lives.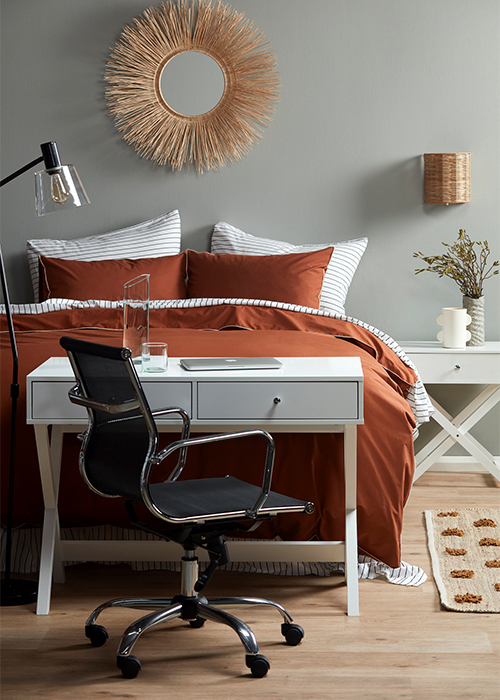 Modular interiors
Lockdowns last year saw us making the most of our spaces and creating designated zones for individual activities such as working, learning, playing and relaxing. We became more savvy with furniture arrangement and maximising space, especially
taking advantage of unused nooks
. The pandemic encouraged us to be smarter with zoning, storage and furniture choice, exploring multi-purpose or adaptable furniture that can serve multiple functions. Think a
console table
that doubles as a work desk, or a tall
bookcase
which acts both as storage and a partition. This also applies to spaces, where the home now needs to function for work, living and exercise and people are looking for easily convertible rooms. This works well for mutually exclusive roles, like having a guest room that doubles as an office. Expect to see a continuation of zoning, with more healing and recreational zones such as home gyms,
reading nooks
,
meditation spaces
,
coffee stations
and other areas in which to find respite or be creative. While open plan living definitely has its place, there's a strong shift to modifying this model and creating more private, productivity inducing spaces.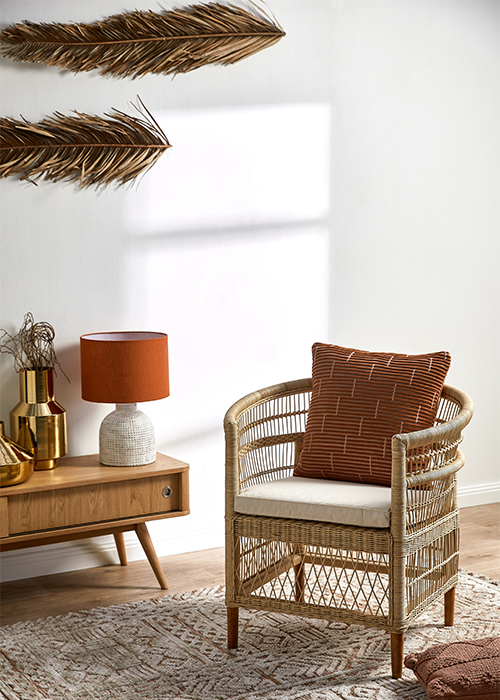 Raw and natural
To make our homes more cosy and conducive to relaxation this autumn, we'll be turning to the colours and textures inspired by the natural world. We'll see grounding shades such as rich browns, soft terracottas and pebble greys, as well as calming sky blues and muted greens dominate. Warmth and comfort will also be achieved with furniture and decor in raw and rustic materials such as linen, wool, rattan, leather, sisal and seagrass for a look that feels imperfect and casual. For added comfort and a sense of depth, we'll see more layered textures in spaces. Perhaps a smaller
wool rug
layered over a larger
jute rug
, or a plush pile of
textured cushions
on a sofa for a full enveloping look.