Let's face it, many of us are probably only using one or two of the knives in our knife block sets. While that's fine as the knives that you're using are probably the ones that feel most comfortable in your hands, it's worth getting to know the others to get the most out of your collection and to make daily food prep easier. Here, we break down each knife type for you, outlining each of their bestselling points, so you can wield a blade like a pro.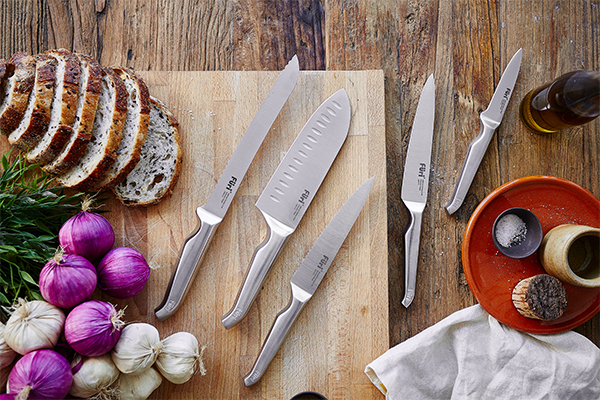 Paring knife
This knife, often the smallest of the set, can come in multiple sizes between 8cm and 10cm. Its short and slim frame makes it ideal for peeling and trimming fruit and vegetables, as well as other delicate food prep.
Utility knife
Similar to a paring knife but with a longer blade, the utility knife is around 11cm to 15cm in size. It's a great all-rounder, but is especially handy for chopping smaller fruit and vegetables.
Bread knife
With its long, serrated-edged blade, the bread knife is designed to saw through all sorts of crusts with ease so that your bread doesn't get crushed out of shape. This 20cm knife is not just for bread though; use it to cut or slice anything that has a semi-hard exterior and soft interior such as tomatoes or sponge cakes.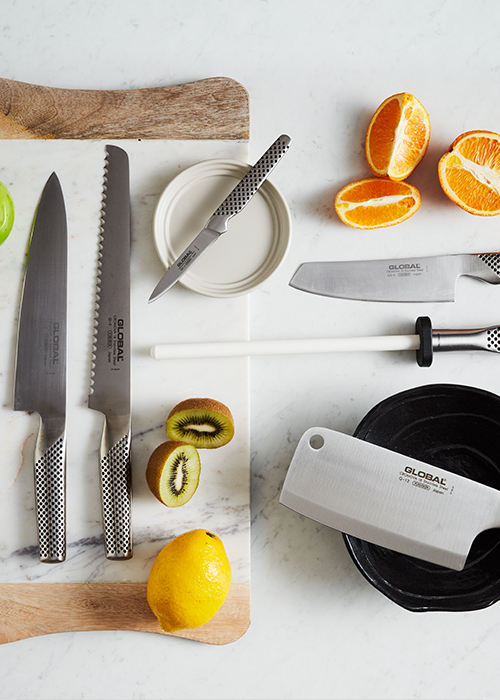 Carving knife
This long, slim knife of about 20cm is perfect for creating clean, more uniform slices because of its narrow width. In addition to carving meats, carving knives can also be used to slice larger foods such as cakes, melons and eggplant.
Chef's or cook's knife
This is arguably the most commonly used type of knife both among home cooks and professional chefs to chop, slice and dice. Featuring a strong thick spine, the chef's or cook's knife is ideal for cutting meat and hard vegetables. Its distinctive features are its prominent point and its blade's sloping upward curve which allow you to adopt this knife's signature rocking motion cutting technique. This makes tasks like mincing garlic, dicing onions and chopping herbs that much easier. Chef's knives vary in size between 15cm and 30cm, but 20cm tends to be the most common size.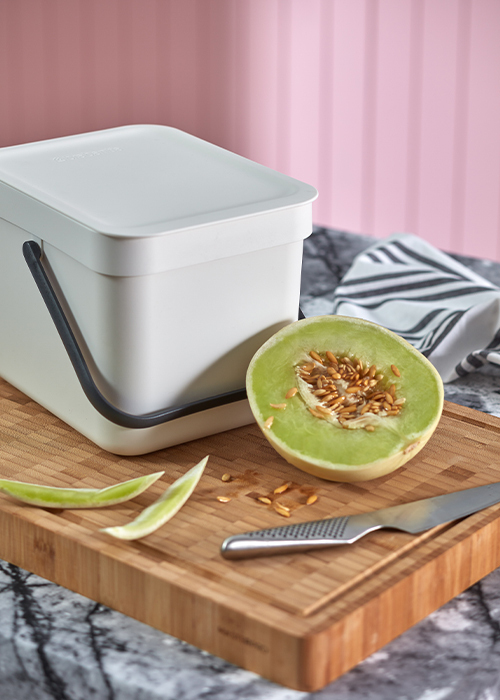 Santoku knife
These Japanese-style knives were designed for the 'three uses' that it was named after: chopping, dicing and mincing. Unlike chef's knives, santoku knives are lighter and more balanced, with a wider 'sheepsfoot' blade with no tip. Instead of the rocking motion that you'd use with a chef's knife, a santoku calls for more up and down vertical chopping, and its large blade gives you enough space and knuckle clearance to chop fast and comfortably. The broad blade also conveniently allows you to scoop up ingredients from the chopping board and transfer it to the pan as you cook.
Filleting knife
This long, slim knife with a flexible blade is designed for precise food preparation such as removing skin from fish and meat, as well as intricate bone-removal work. It can also be used to portion meat into nice even slices.
​
Boning knife
Unlike filleting knives, boning knives are thicker and less flexible. Like its name suggests, it's best used for separating bones from meat and its sharp tip allows you to cut through meat with ease.
Shop our range of kitchen knives now.