It's more than just stuff. Customers share the stories behind the special objects in their homes. Here, Chris from Sydney takes us on a trip down memory lane with his framed double bill street poster from the Beastie Boys
Ill Communication
tour in 1994.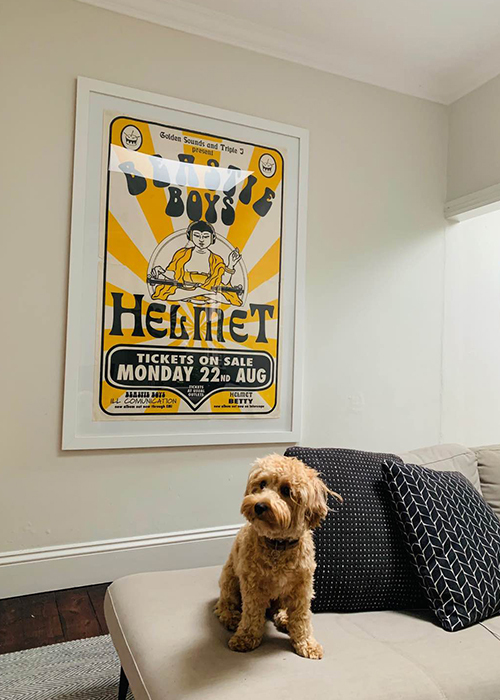 Where did this come from?
I actually have no memory of where it came from.
How long have you had it?
It was a big part of how I decorated my room throughout my late teens and early twenties and it's travelled with me every time I moved, ending up stashed under various beds and in storage units. You can still see the Blu Tack marks and rips from when I would take it up and down to "redecorate" my room, but I finally got the money together to get it framed last year.
Why is it so special?
While I love its design, simple poppy colours and massive size, what I really love is that it's a piece of art that's personal to me and which has been with me for over 25 years.
Have a special poster or picture that needs some extra love? Shop our range of
photo and picture frames
so it can take pride of place.