Australians take coffee very seriously and given the fantastic range of domestic
coffee machines
now available, it's possible for us to become as good as our local barista… well, almost. Setting up a designated coffee station at home makes perfect sense. Not only does it make the job easier and more fun, it also gives us an opportunity to show off our gleaming gadgets and tamping skills. Here's how to create a coffee bar at home. ​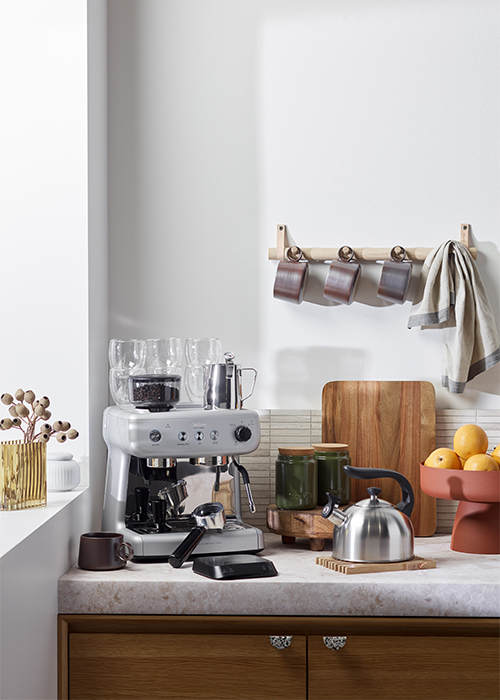 Determine the space
How much space you allocate to your coffee station is ultimately defined by your coffee machine. Perhaps you're armed with an espresso machine with all the bells and whistles that will take up half your kitchen counter, or maybe it's a case of finding a corner for your compact pod machine? Once you've established how much space your machine requires, consider all the additional accessories that will need to sit alongside it. In addition to your kitchen counter, also consider your pantry or dining area as possible locations for your coffee station, not forgetting you'll need access to a powerpoint.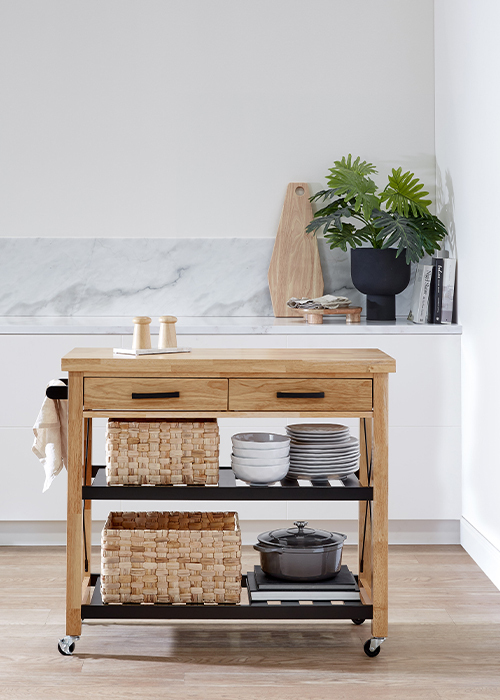 Use sideboards, buffets & kitchen trolleys
Don't have enough counter space? Create extra room with a
sideboard
, buffet or
kitchen trolley
. A kitchen trolley or sturdy
bar cart
are suitable for smaller coffee machines, plus can be conveniently wheeled to the dining table as required when entertaining.
​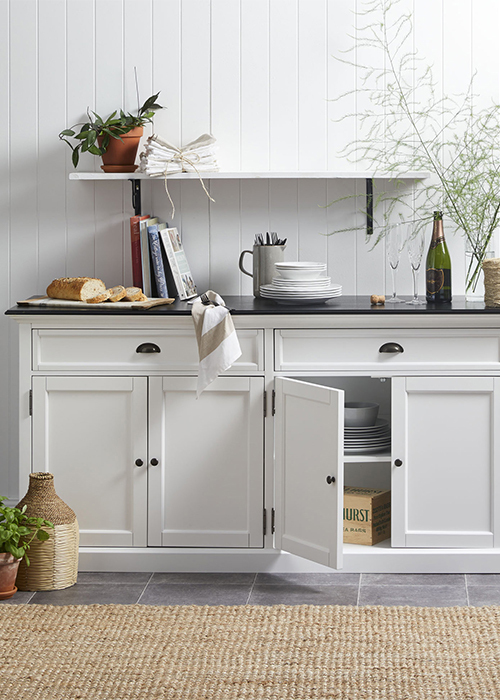 Think vertical
Wall shelving
and
wall hooks
are great to make use of vertical space and to create storage for canisters, mugs, cups and saucers. Be creative when styling your shelves or choosing your hooks to add personality to your coffee station.
​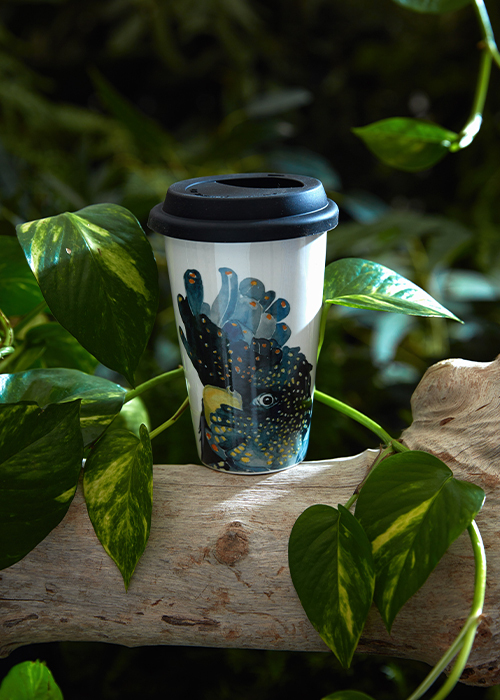 Choose quality mugs & cups
Cull your mismatched drinkware and treat yourself to a set of quality mugs that feel good to hold and drink from, and are suited to your style of coffee. When it comes to
ceramic mugs and cups
, there tends to be three main options:
stoneware
,
earthenware
and
porcelain
. Stoneware and earthenware tend to be heavier and look more rough and organic in shape, whereas porcelain, also known as fine china, appears more polished and delicate. Porcelain is also less porous, making it less likely to stain than stoneware and earthenware. Stainless-steel mugs or
travel mugs
are also popular if you drink coffee on the run, or want to keep your cuppa warmer for longer if you're prone to leave it lying around.

"Showing off ceramic canisters and stacking earthenware mugs also helps to counteract the smoothness of stainless steel coffee machine finishes with texture and warmth."
​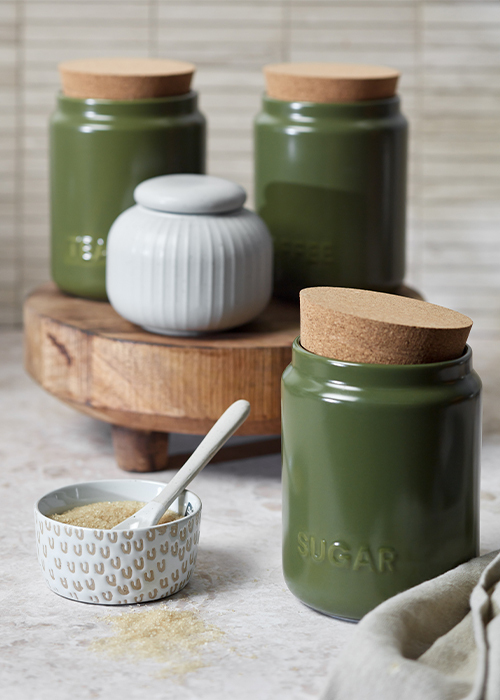 Keep it tidy & organised
Store your coffee beans or pods and sugar in matching
canisters
that are pretty enough to display. Corral any loose items such as
jugs
and teaspoons on
serving trays
, and use
trivets
to protect surfaces and to make regularly used objects more easily accessible. Raising objects also adds an interesting dimension to your coffee station.
Add a fresh & colourful element
To soften the look of the metal coffee machine, add a bowl of citrus fruit or a vase of seasonal blooms for an invigorating pop of colour and a fresh and natural element.
Extend the cafe experience
Create an authentic cafe experience at home with pared-back table settings and al fresco dining options featuring cafe-style furniture such as bistro chairs.

"Allow dinnerware to shine and resist overlaying the table setting. Accompany glazed or tactile dinnerware with modern cutlery and fine glassware for a casual, but polished dining experience."