Finding a new mattress can be a frustrating and overwhelming experience. With so many different materials and constructions there is a lot of information to digest. But
a good mattress
can change your life.
To help you on the road to buying a mattress online, we're here to help. What materials do you need to look out for to suit your body type? Are you a hot or cool sleeper? Do you need to find a way to get a mattress up to the 8th floor of your building? Find out below.
​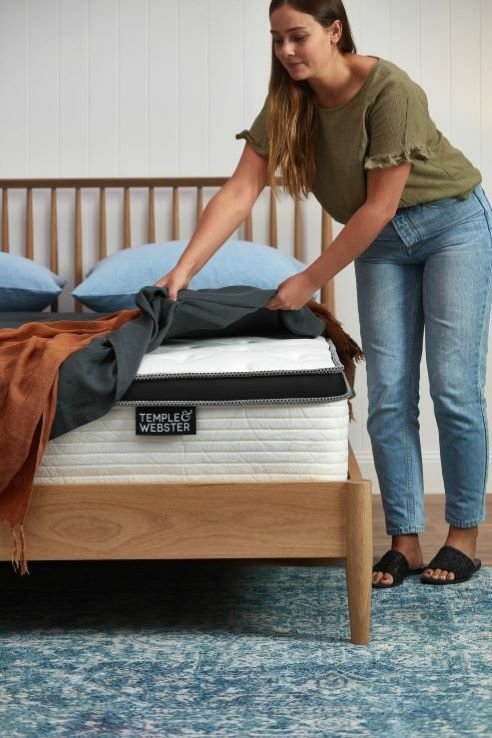 On This Page:
1.
Who is sleeping in the bed?
2.
What keeps you awake at night? Allergies? Heat?
3.
Constructions at a glance.
4.
How firm should my mattress be?
5.
What mattress is best for my weight?
6.
What is motion isolation?
7.
Do you like a bed with bounce?
8.
Do you like an extra-plush top?
9.
How can a mattress be vacuum packed?!
10.
What is edge support and do you need it?
11.
What are pocket springs?
12.
What are innersprings?
13.
How long should your mattress last for?
14.
Do I need a new mattress?
15.
Need some care tips?
16.
What is CertiPUR?
17.
Temple & Webster's new range of mattresses
We have 2 main questions for you to start with, to get you thinking about your specific needs:
1. Who is sleeping in the bed?
Is it for you, or for you and a partner? This will affect a couple of considerations, including how big the bed needs to be, and whether you need a mattress that has technology to minimise partner disturbance.
Is it for a child or a guest room? You will want them to be comfortable, but it won't need to be the most luxurious mattress you can get your hands on. Most mattress specialists indicate that a medium-firm mattress is the best option to suit most people, so guests are likely to sleep well on this choice. For more advice on how to set up a welcoming guest room, check out
some top tips here
.
If you're
buying for a child
, it's worth considering a larger one than they currently need so that they don't grow out of it too quickly. As they spend a lot of time sleeping, a good quality option that suits their sleeping style (back, side, tummy) should be part of the equation.
​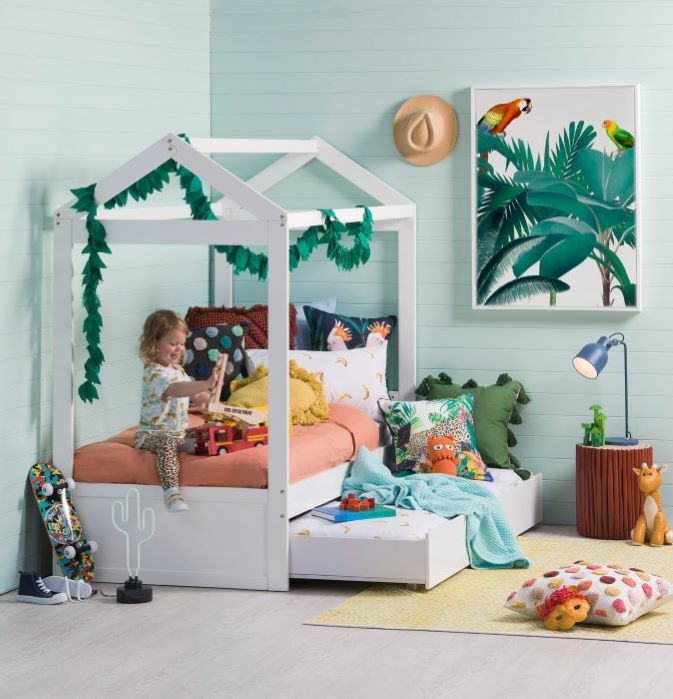 ​
2. What keeps you awake at night?
Do you have any allergies? Are you strongly affected by temperature?
A
mattress protector
can be a great way to protect against dust, allergens, and bed bugs, plus it can act as a temperature regulator. For further peace of mind about allergies, consider one with hypo-allergenic properties.
Most memory foam mattresses include a cooling gel within the foam, which helps to regulate body temperature. If memory foam isn't for you then there are mattresses with cooling fabrics that do a similar job. Consider choosing a hybrid or innerspring mattress style, which will allow for more air circulation so you will sleep somewhat cooler.
Softer mattresses are great if you run cool, as they tend to have more surrounding insulation as you sleep. In comparison, firmer mattresses are better for you if you run hot due to the surface's elevation.
Once you have the ideal base, then additional factors such as
decluttering your space
, opening the window for a breeze, or turning on your soothing diffuser, will all work together to get you relaxed and ready for sleep.
​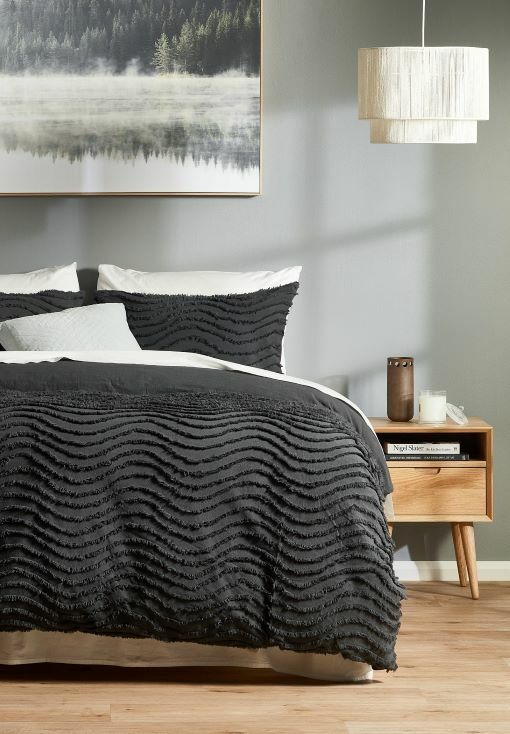 ​
Constructions at a Glance
| Material/Construction | Description |
| --- | --- |
| Innersprings | Steel coils provide support beneath a comfort layer e.g. foam or latex. |
| Pocket springs | Steel coils are individually wrapped by pockets of fabric, so each spring can respond separately to pressure from your body. |
| Foam | A few different kinds to provide comfort and support. Quite often a top layer for best comfort. |
| Latex | Natural or synthetic (and often a mixture of both), provides comfort and a dense, supportive layer. |
| Hybrid | Combines 2 or more support systems, usually coils plus memory foam layers or latex. |
| Airbed | A mattress that can be inflated or deflated with air to get the desired firmness. Easy to store away when not in use. |
How firm should my mattress be?
There are three main categories of firmness, and they're best considered by the position you tend to sleep in. Different sleeping positions have different support requirements, so the ideal mattress for you will depend on whether you're a side, back, stomach sleeper.
Firm:
A
firm mattress
will help to keep your spine aligned if you sleep on your stomach.
Medium:
If you sleep on your back, a mattress with
medium firmness
will provide support for your spine, back and neck at the same time as keeping you comfortable.
Plush:
A softer, more
plush mattress
is ideal if you sleep on your side because it'll support and contour your body's curves.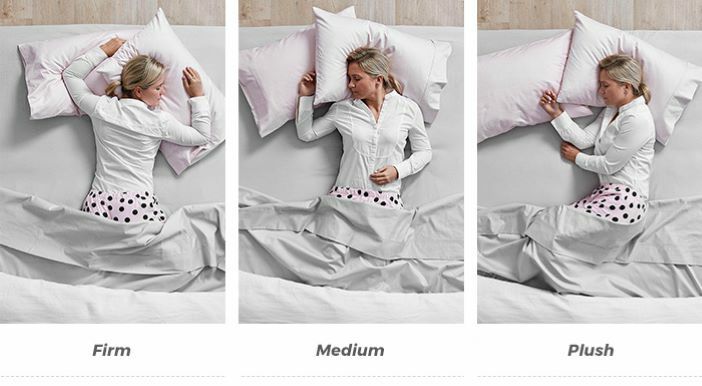 ​
What mattress is best for my weight?
A heavier sleeper will experience more sinkage on a soft mattress than their lighter peers, so generally speaking a firmer mattress is recommended. Supportive and less-conforming mattresses are more popular among heavier sleepers, so innerspring choices such as firm pocket springs or memory foam is most likely to work best for you.
Plush or softer options will be good for smaller people exerting less pressure, as these mattress styles are likely to provide enough support and comformability.
Medium mattresses are great for small - medium sized people, as they will provide support and comfort effectively.
​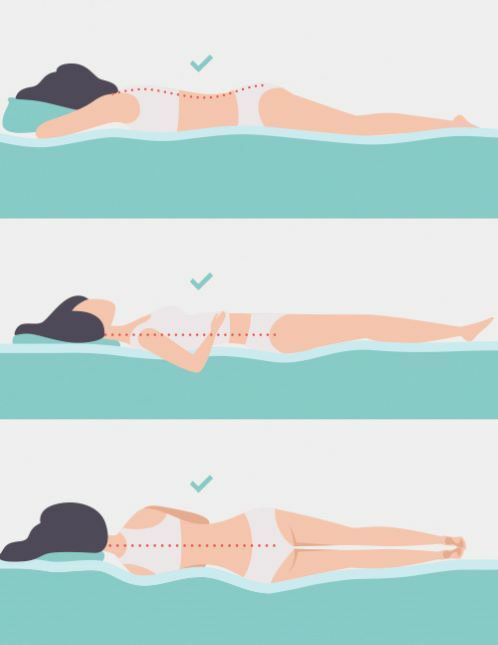 ​
What is motion isolation?
Negotiating with a bedfellow can be tiresome, so why not eliminate the need for it? Motion isolation minimises partner disturbance, ensuring better sleep for all.
Pocket springs are ideal
for reducing partner disturbance, as is
memory foam
as it responds to individual pressure points.
If you like a bed with bounce...
Innerspring mattresses
will provide you with that familiar bouncy feeling. Inter-connected coils are extra durable and great for kids' mattresses. Pocket springs still have bounce but they keep movement isolated, reducing the ripple effect that will more likely disturb a partner.
Do you like an extra-plush top?
If you love the idea of really sinking into bed and you want it to feel like a cloud, then look for
a plush Euro top
or a pillow top mattress. A super plush design will also likely have a quilted ticking fabric top.
However, bear in mind that a thick pillow top may sink and compress over time, so consider getting a firmer mattress and purchasing
a mattress topper
separately for the softness you're after.
How can a mattress be vacuum packed?!
Many mattresses these days come vacuum packed, so they will
arrive to you in a compact form
, usually in a box. Not only does this reduce shipping costs, but it also means that the old days of struggling to get that bulky item up a flight of stairs and around corners are over.
Simply carry the mattress to the room you want it to be in, undo the packaging, and watch it spring into shape. It's usually recommended that you should wait around 24 hours for it to reach its optimum, natural shape before sleeping on it.
​

​
What is edge support and do you need it?
A mattress with edge support will sink less around the edges, which is handy if this is where you like to put on your shoes. It will also help to mitigate rolling off in the night, providing a little extra safety, especially for the young or the elderly. Plus it can help people with limited mobility get in and out of bed.
Edge support comes in slightly different forms for different mattress types. For example, a foam mattress doesn't include a traditional supportive edge as the foam itself tends to provide enough contouring and support. It may also include a slightly firmer, more supportive type of foam around the edge. So whilst there is no visible edge support as in a traditional mattress, you are less likely to fall off the bed in the night.
​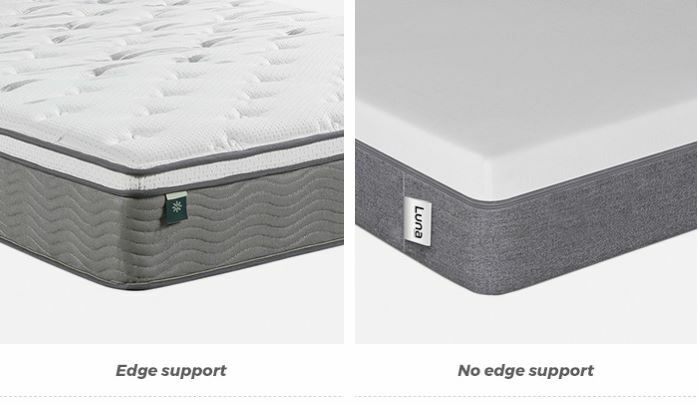 ​
An encasement around the frame of a mattress is the type of support that is more prevalent in innerspring or pocket spring mattresses. This is usually visibly more obvious than a foam mattress' support as it will most likely have a piped edge. Edge support in spring mattresses usually consist of a firmer foam box or metal wire around the edges.
What are pocket springs?
Simply put, pocket springs are individual springs that have been placed inside pockets of fabric so that they can work independently of each other within a mattress. This is ideal for ensuring that the springs respond separately to pressure from your body.
This also means that they're a fantastic part of ensuring motion isolation, so that partner disturbance is minimised.
Pocket springs offer more support
than innersprings or Bonnell springs. These latter two types tend to respond to weight generally, rather than to pressure points, providing less support to hips, shoulders etc.
​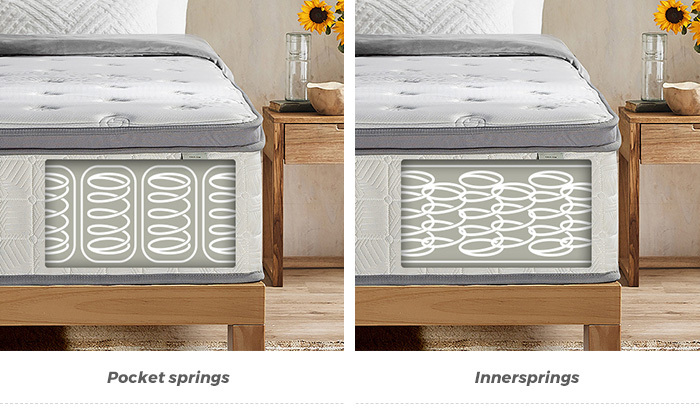 ​
What are innersprings/Bonnell springs?
Unlike pocket springs,
innersprings are inter-connected
throughout the mattress. They provide great support due to their firmness, and they're lighter, making the mattress easier to turn. These mattresses tend to be more affordable.
However, movement on one side of the bed can be felt on the other, so partner disturbance can be an issue.
How long should your mattress last for?
It's said that the average mattress will perform without excessive deterioration for seven years before it should be replaced. Somewhere between 5 - 10 years is normal with nightly use.
Look out for mattresses with 5-10 year warranties if you want extra peace of mind.
What are the signs that I should replace my mattress?
1. After extended use, a mattress will sag in the sleep surface. Indentations may also develop in places where sleepers have higher concentrations of weight. Excessive sagging and deep indentations both undermine mattress support, and can cause discomfort for sleepers.
2. If you wake up in the night with unusual aches and pains then it's possible that its full support will have worn out.
3. Dramatic weight gain or loss can have a big impact on how your mattress performs for you, as factors like preferred firmness and support often depend on body weight.
Some good care tips:
- Some innerspring mattresses should be turned over from time to time to keep it evenly worn. Pillow top or foam mattresses should be rotated rather than turned to keep them ship-shape for longer.
- It's recommended that you air your mattress for a few hours when you open it for the first time. Thereafter, air it for a couple of hours every time you change your sheets.
- Use a mattress protector to defend against sweat, dust and allergens. It will also increase the longevity of your mattress by reducing the need to clean it.
What is CertiPUR?
It's a certification program administered by a not-for-profit organisation that provides further peace of mind about the mattress you're buying. To be certified, the foam must be made without ozone depleters, mercury, lead, and other heavy metals, amongst other things. This certification is more likely to ensure your mattress won't have a 'chemical' new smell, so you can enjoy your bed immediately.
​​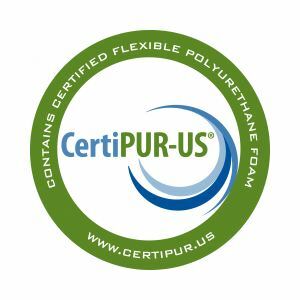 ​
Temple & Webster's new range of mattresses
We're delighted to introduce our new range of mattresses that we've developed to give you the best products for your needs. Get to know
the highlights here,
so you can shop online with peace of mind.
Once your foundations are all set, then you'll want to consider your bedding. Check out
our guide on how to layer a bed
for the ultimate in comfort and relaxation.