As temperatures plummet, it's time to get cosy with comforting roasts, bakes, pies and soups. We've turned to the vivid purples and greens of autumn produce to inspire our menu. Check out these seasonal recipes starring beetroot, eggplant, silverbeet and cavolo nero, and bring some hearty, nourishing fare to your family table. Although vegies are the stars, there are still plenty of meaty offerings here.
Beetroot
Get on the beetroot bandwagon and make use of this earthy vegetable with its deep crimson colour in roasts, cakes and soups. It's robust enough to hold its shape when roasted, making an excellent 'meaty' component for warm main course-style salads. Think
warm cauliflower, chickpea and beetroot salad
, and
roasted beets and onions with yoghurt, quinoa and walnuts
(pictured below). Don't forget to use its delicious leaves, too, as you would for any other leafy green: toss in a
wok
, wilt in a
frying pan
with olive oil and lemon, or add to your
soup pot
.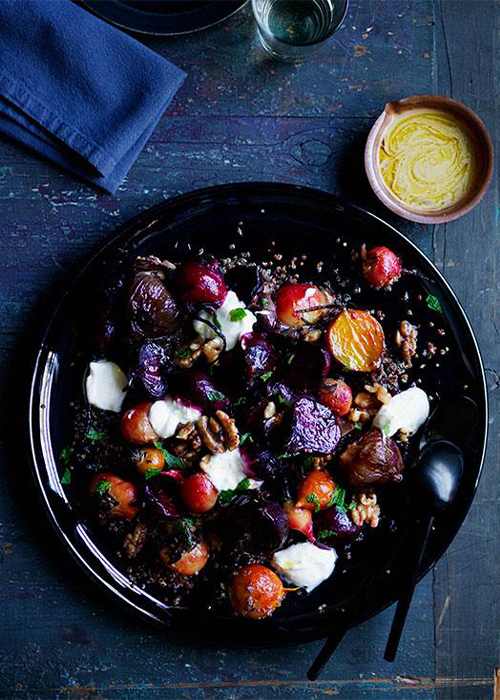 Image via Australian Gourmet Traveller
Speaking of soup, if you love beetroot, then you have to give
borsch
a go. There are many different variations (and spellings) of this Eastern European style of sour soup, but the beetroot version is said to originate from Ukraine, where it even differs from region to region. It may take some time to cook, but that
stock pot
of delicious meat broth with lightly pickled beetroot will be worth it. Don't forget the sour cream and rye bread.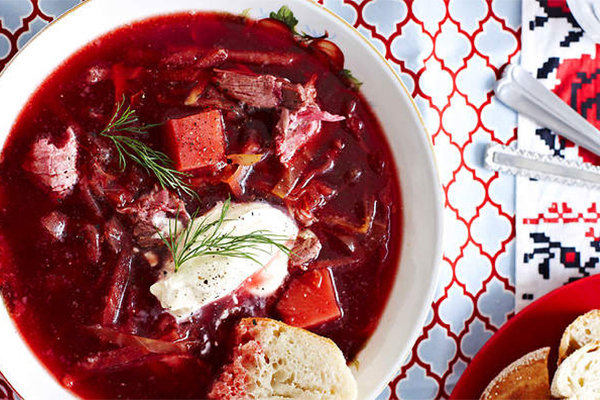 Image via SBS FoodEggplant
The eggplants that we tend to see in most supermarkets are the large, bulbous dark purple variety, but there is a whole world of this fruit (yes, fruit) out there, including varieties that differ in size, colour and shape. The tender absorbent flesh of European eggplant adds a creamy layer to many delicious Mediterranean
bakes
such as
eggplant parmigiana
and
moussaka
(pictured below).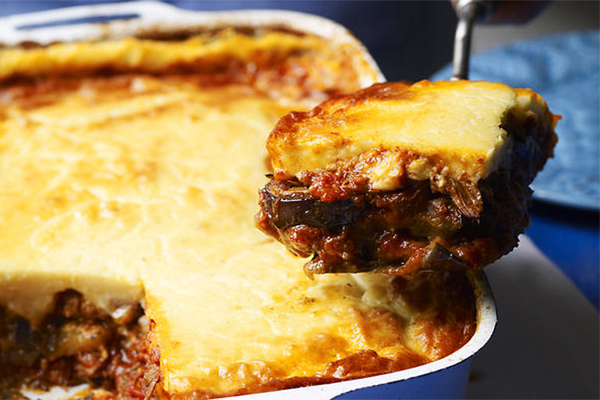 Image via SBS Food
For a change, try using Japanese eggplants, which are long and slim, and have a thinner skin and less seeds. They're delicious roasted Japanese-style for
miso eggplant
, or grilled for warm salads like these Middle Eastern-inspired recipes for
eggplant salad with walnuts
and
grilled eggplant and lemons with garlic labneh
(pictured below).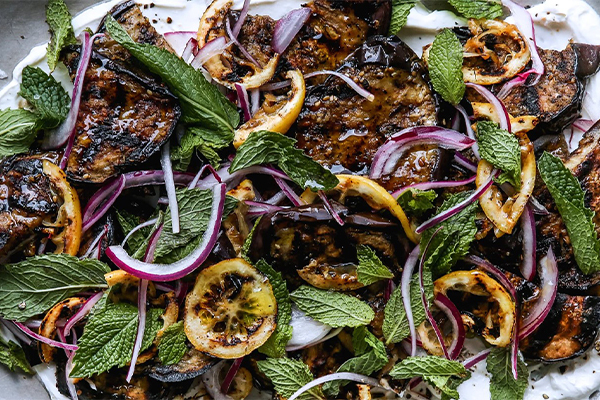 Image via Bon Appetit
Also look out for Thai eggplants, which are small and round with a lilac, cream and green mottled colour, and add bite and bitterness to Thai curries and stir-fries.
Silverbeet, cavolo nero & broccoli rabe
Silverbeet is abundant right now, but it's also worth exploring other autumn-winter greens such as chicory, cavolo nero (black cabbage) and broccoli rabe or turnip tops. Bitter-tasting with fibrous leaves, these dark greens work best when cooked down in soups, used as fillings for pies and pasta, or sautéed and served as an accompaniment like this
braised silverbeet on creamy polenta
.
Many hearty Italian soups such as
minestrone
and
ribollita
call for these leafy greens, adding nourishment, bulk and welcome colour. Silverbeet and cavolo nero also taste delicious with sharp cheeses, making it an excellent ingredient for
tarts and pies
. We're big fans of this
silverbeet and gruyère tart
(pictured below) and
Julia Busuttil Nishimura's greens pie
with crumbly cheddar shortcrust pastry.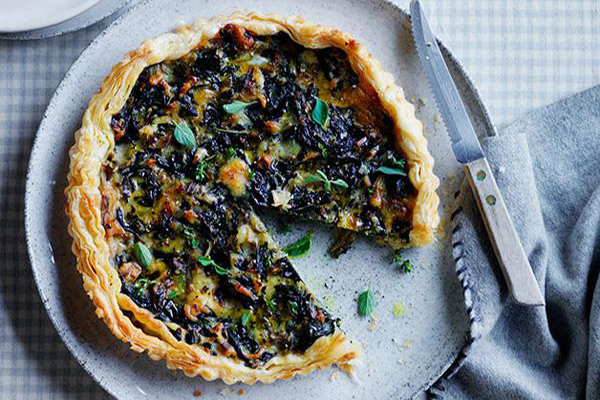 Image via Australian Gourmet Traveller
On a roll to bring more restaurant action into your home? Try this irresistible recipe for
ricotta and silverbeet malfatti with sage burnt butter
(pictured below) from Neil Perry's Rosetta menu. These light ricotta dumplings are infinitely easier than gnocchi to make, and are a classic case of less is more. You'll need a
food processor
to finely chop the greens, but you can make the mixture by hand, and once you roll the balls, they can keep in the fridge for up to two days. Bonus.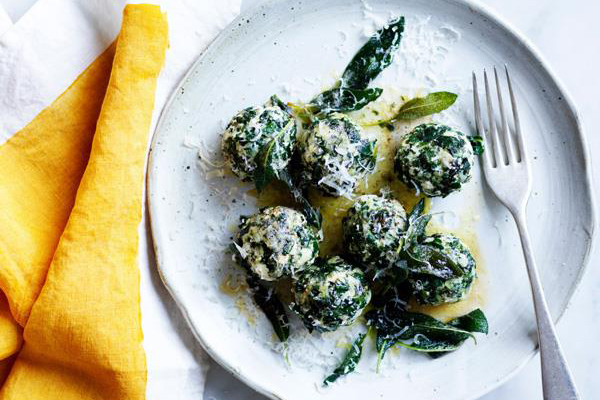 Image via Australian Gourmet Traveller
Shop our
kitchen and tableware
, and happy cooking!
Banner image via taste.com.au