Forget matching lounge sets. With so many stunning
sofas
and
accent chairs
out there, you can mix and match your favourites to create a combo as unique as you. How do you get the pairing right? It's all about balancing sofa and chair colours, fabrics and shapes.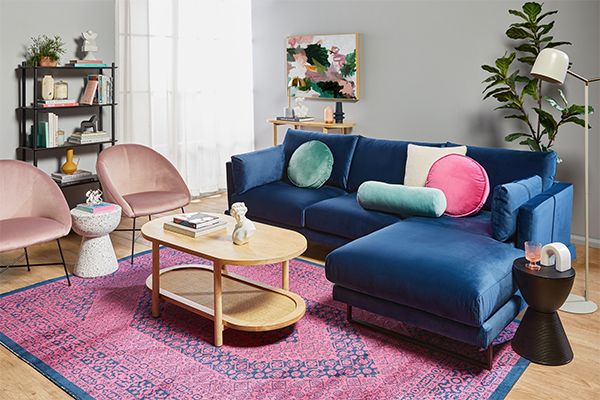 Do accent chairs have to match the sofa?
Your
sofa
and
accent chairs
don't need to match perfectly, so have fun exploring the different looks you can create by mixing varying design elements, from colour and fabric to style. To ensure your combo feels cohesive, it's important to find a few commonalities between your chairs and sofa, and these four tips will help you uncover a perfectly blended look.
1. Mix styles that mesh
While you don't need to pair chairs and sofas from the exact same design family, you should avoid an extreme juxtaposition. If your overarching decor vibe is bright, maximalist and brimming with prints à la Anna Spiro, straying all the way to the other side of the style spectrum with slick industrial shapes and shades is unlikely to produce a harmonious look.

2. Create contrast with fabrics
If you're keen on keeping to a subtle, solid colour palette across your
chairs
and
sofa
, take the opportunity to vary your upholstery to add a layer of depth. Rich
velvet accent chairs
pair beautifully with
classic fabric sofa
s
—and you can always add
velvet cushions
to tie the pieces together. The same goes for
rattan chairs
and
linen sofas
; the contrasting materials both exude a relaxed vibe that marries well.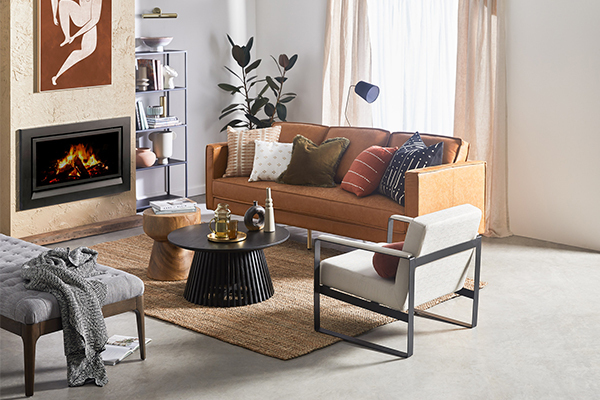 3. Pair patterns with solids
If you have a
patterned chair
, it's safer to pair it with a
solid-coloured sofa
and vice versa. This rule can be broken, but it's harder to mix multiple prints. If you'd rather steer clear of patterns altogether, you can look to elements such as chairs with contrasting
timber or metal frames
or decorative finishes such as
tufting across a sofa
, which add oomph to plain tones.
4. Keep the scale similar
Your
chair
and
sofa
should complement each other in scale and be relatively the same size and proportion. You want to let both pieces speak for themselves rather than leaving room for one to drown out the other, and a sofa with a large frame will inevitably look disproportionate if paired with a petite chair.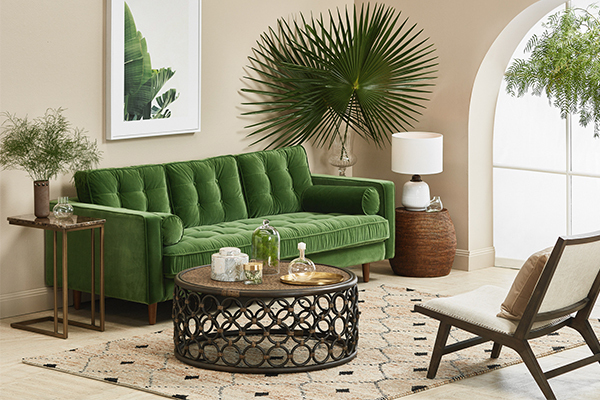 Can an accent chair be lower than a sofa?
Accent chairs
and
sofas
will mesh more successfully if they're the same height. Check out the seat height specs before you buy, and if you can't find an exact match, just make sure the seat height of your sofa and chairs are within 8-10cm of each other (or less) to prevent you and your guests from ending up at awkward heights when you sit together.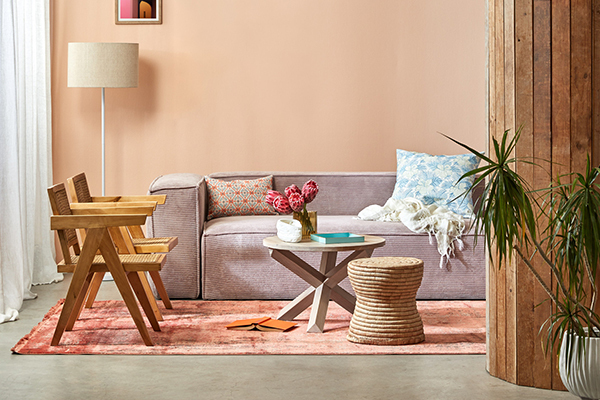 Where do you put an accent chair in a living room?
There's no right or wrong way to arrange your
accent chairs
—the key is to determine their function and place them in a position that allows them to perform. For example, if you want extra seating for guests, your accent chairs should sit across or perpendicular to your
sofa
to create a zone for conversation. If you're after a
reading nook
or cosy place to curl up, placing an accent chair in an empty corner or on the side of your fireplace makes more sense.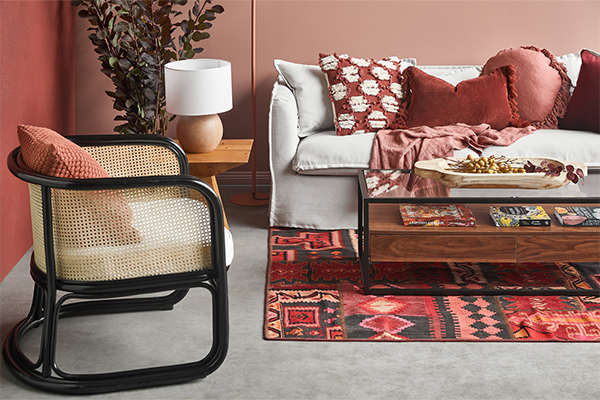 How do you choose an accent chair?