If you're a bit over all the overly selective, extreme minimalistic styling going on at the moment, it might be time to bring a little maximalism back into your home. Channel your inner Elton John and tell a story through your pieces or make a statement by highlighting the unique and sentimental items you've collected over the years. Maximalism is a tricky beast though and can turn from curation to cluttered chaos if not handled carefully, so here are a few tips on how to get it right.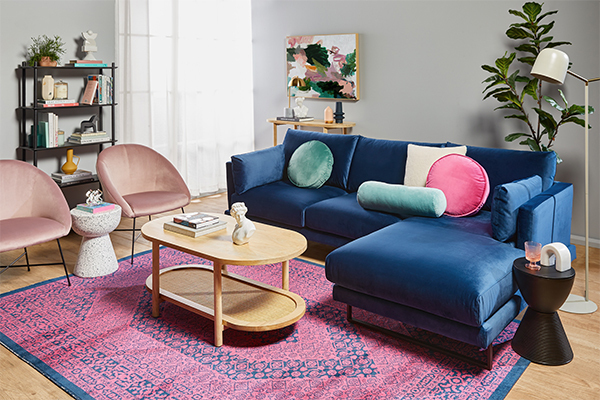 What is maximalism?
Tony Duquette essentially laid the groundwork for maximalism in his book
More Is More
and is known as the godfather of maximalism. He took his expertise in the areas of theatre costume design, sculpture, painting and jewellery, and incorporated these eclectic elements into interior decoration. His mid-20th century movement caught on in the early 1980s and was seen making waves in the architecture and design spaces in Milan through the work of Ettore Sottsass and the
Memphis Group
.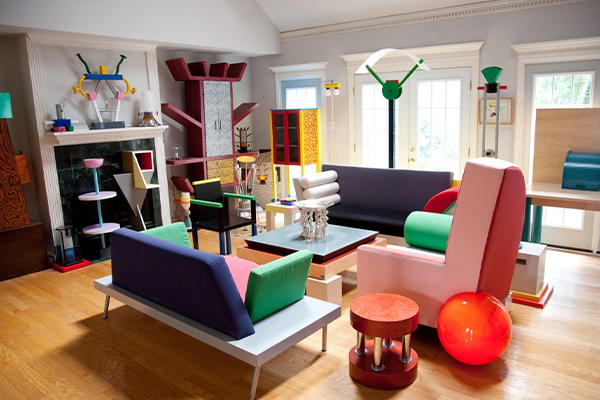 Maximalism is really all about embracing the items that speak to you and celebrating a melding of styles and time periods to transcend trends. The stylists that get it right use repetition, bold palettes, one-of-a-kind items and a mixture of textures to create landing points throughout a space, and really champion self-indulgence.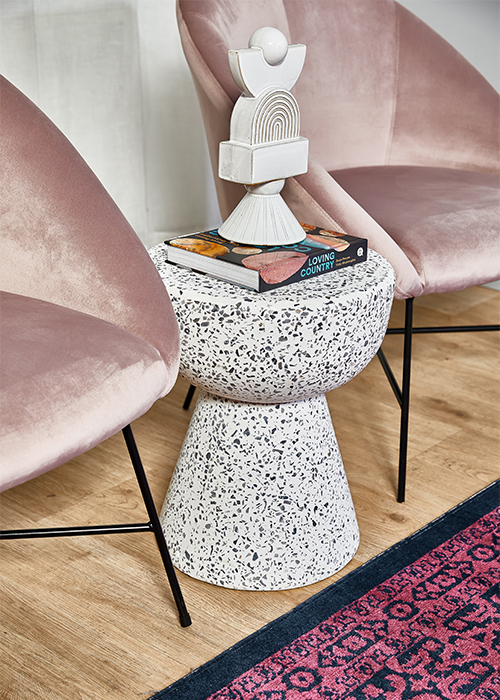 The key features of maximalism
Colour plays a huge role in maximalism, with
jewel tones
and saturated colours reigning supreme. Accents and hardware in gold or bold metallics create continuity across pieces and allow room for elements of surprise. There's a distinct focus on collections and layering items, building depth through differing patterns and textures. You'll also find moments of awe with intriguing
wallpaper
or murals, surprising
wall hangings
or breathtaking
light fixtures
.

"Large artwork can bring colour and brightness to an otherwise dull area. Hang above a console paired with fun decor and a large lamp to really make a statement."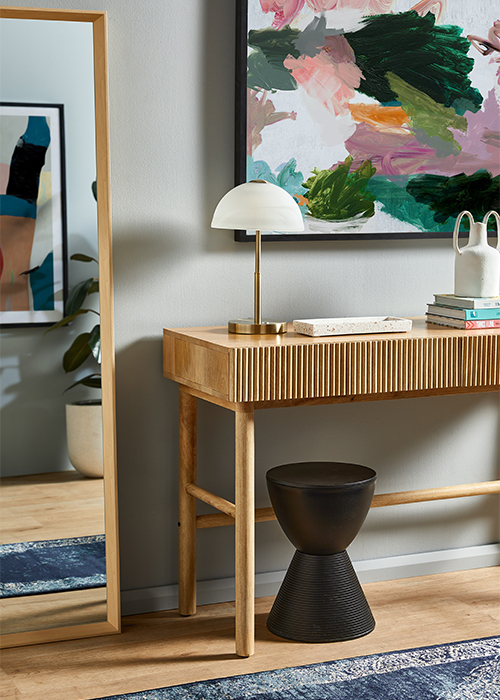 Making maximalism palatable
Start small and build harmony
If you're keen to try out maximalism but are a bit wary of diving in head first, start with a small or not-often-used space like a guest room, entryway or formal living room, and work outwards as you build confidence. Keep the space balanced by incorporating symmetry and larger block colours amidst the pattern to allow the eyes to rest. If you're really not feeling confident, go with a simple neutral base and add in eclectic elements through
cushions
,
rugs
and
decor
.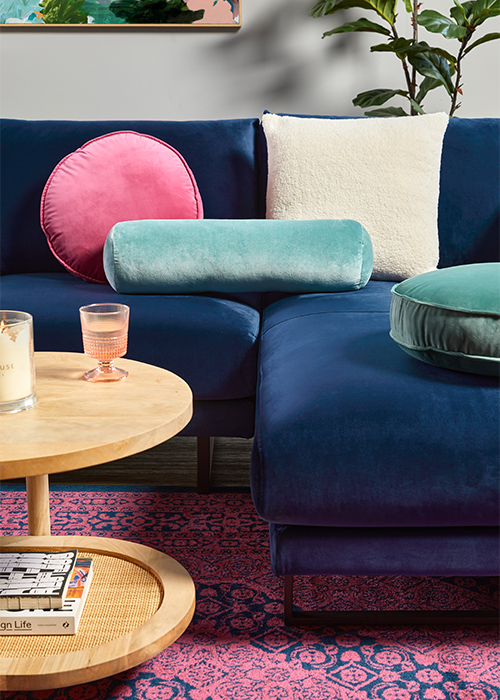 Amp up the colour
Based on the items you have or pieces that you like, determine a theme so your room tells a story and curate other components based on this. Be bold with your colour choices, but either stay within a family, so if you envision a blue room, add in pops of green and purple elements, or employ the 60/30/10 rule, where you choose three colours and use them based on the percentages of 60, 30, and 10.

"An easy way to make a cohesive look is to balance the colour throughout the room. A large coloured rug underfoot zones the area, a couple of bold statement art pieces draws the eye up and adds colour to the walls, while cushions and throws in similar colours help blend an eclectic style by linking it all together."
Style in vignettes
Take your most cherished heirlooms or collectables and group them, layering items of different heights and spacing them intentionally to form a curation instead of a clutter. Carefully consider placement for harmony between pieces, offsetting a heavy furniture piece with lighter decor.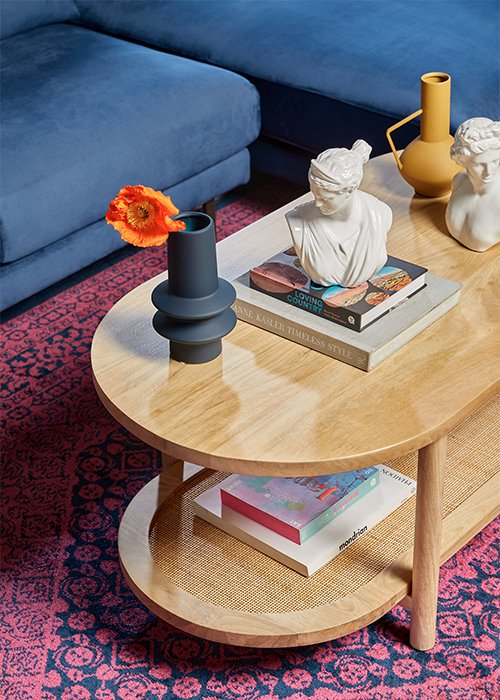 ​
Stop, then cull
Most importantly, know when to step back and reconsider. When you go all out and put in every item you like, you end up with a jumbled chaos of clashing pieces. While you might think everything works, remember to leave the room and come back with new eyes so you know what can be eliminated. With maximalism, more is more until it's too much, so don't be afraid to take things away.