Don't dismiss the functional and decorative potential of an
accent chair
. As well as providing a cosy nook and a spot to perch while putting on shoes, accent chairs can also make a statement to spaces with strategic positioning and careful consideration of style, colour and material. Here, we break down a few common types of accent chairs highlighting its distinctive features and sharing decorating tips to help make shopping easier.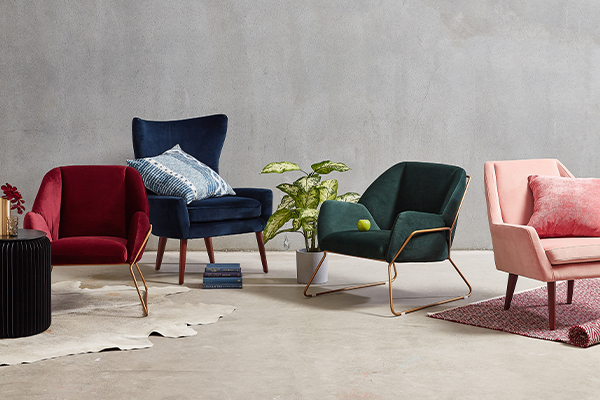 The Barrel chair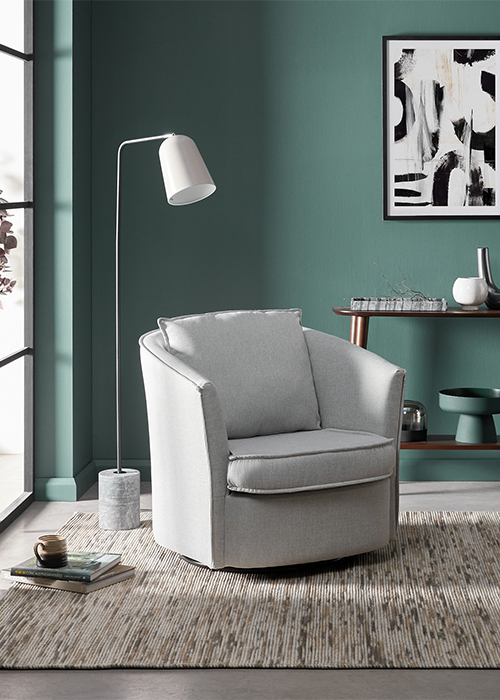 Key features:
High solid continuous rounded back with wraparound arms that resembles the shape of a barrel.
Where to put it:
In spacious bedrooms or living rooms.
Most likely to:
Be quite chunky so think carefully about colour and fabric to ensure a complementary look to your existing decor scheme.
Fun fact:
Some barrel chair designs have a swivel component making them fun seating for parties.
The Lawson chair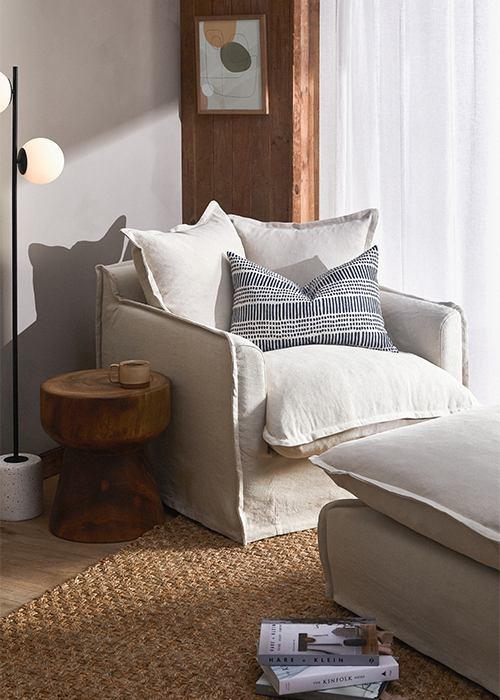 Key features:
Straight lines with rounded or square arms that are lower than the back.
Where to put it:
Works well in living rooms with Lawson-style sofas with similar simple silhouettes.
Most likely to:
Have plush padded cushions for maximum comfort.
Fun fact:
Named not after the designer but for the man it was designed for at the beginning of the 20th century - an American financier Thomas W. Lawson.
The Wingback chair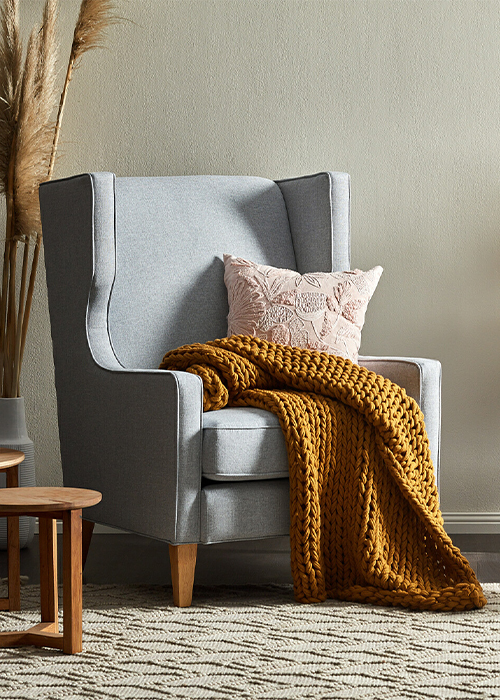 Key features:
Winged sides and tall back.
Where to put it:
In a corner for a reading nook or as a pair to balance a sofa for a formal living room.
Most likely to:
Be left in its original position as its heavy nature makes it harder to move around.
Fun fact:
The wings of the wingback were originally designed in the 1700s to shield the sitter from the excess heat of an open fire.
The Club chair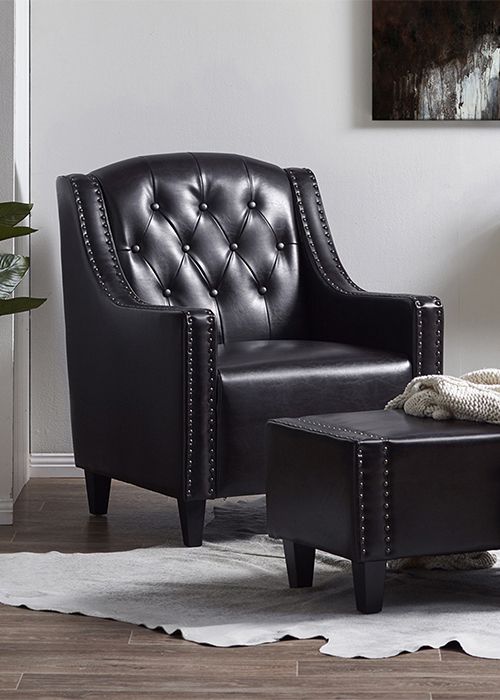 Key features:
Spacious with generously padded extra-deep seats.
Where to put it:
In a cosy corner as part of a reading nook especially for those who like to curl up with their feet up.
Most likely to:
Be upholstered in fabric or leather.
Fun fact:
Also known as 'smoking chairs' and associated with the gentlemen's clubs of 19th century Britain, club chairs were created around the notion that chairs could actually be made for sitting back and relaxing, rather than just a place to sit and eat or read; a rather radical notion back then.
The Slipper chair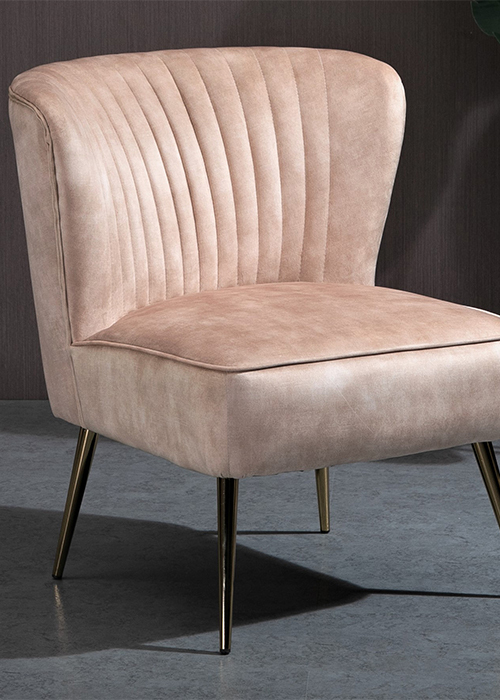 Key features:
Lower to the ground armless chairs with a sleek streamlined design.
Where to put it:
In compact lounging areas to provide seating without taking up too much space.
Most likely to:
Be avoided by tall people.
Fun fact:
Used by women in the Victorian era as something to sit on while their maids helped them put on their shoes or slippers, hence the name.
Shop all accent chairs now.