Whether you're leaning towards an eye-catching print or prefer serene neutral tones, picking the right
rug
colour for your
living room
is no easy feat. Do you match the
sofa
? Should you go lighter or darker than the floor? There are plenty of questions to ask yourself before taking the plunge, and we've got them covered so you can easily find a rug colour suited to you and your living room.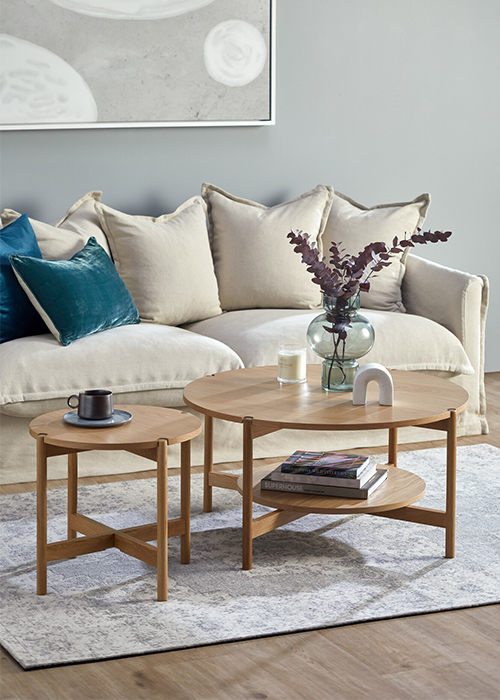 Should a rug colour be lighter or darker than the floor?
Whether your living room features a timber, concrete or tiled floor, choosing a
rug
that's a few shades lighter or darker will help create variance and stop them blending into one. Pale timber can afford a
deeper coloured rug
, but if your living room floor is quite dark, consider going with a lighter shade to create depth and open up the space. Rug colours can't be approached in a vacuum, though; if your floor consists of white tiles, you can still use a
light coloured rug
—just go for a style that features a pattern or texture that contrasts the slick surface.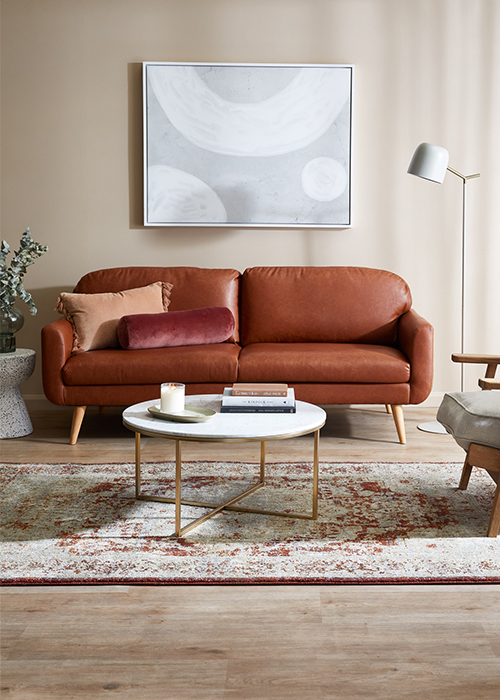 Should a rug colour match the sofa?
There's no need to colour-match your rug to your
sofa
—you'll end up with a more interesting space if you don't. Instead, choose a rug in a similar tone, such as a cool
blue rug
or
cream rug
that complements a
grey sofa
. You can tie the look together further by adding
throw cushions
that nod to the rug's hue. If your sofa is a solid colour, consider selecting a
patterned rug
; think a
tan leather sofa
with a
red Persian-style rug
. Red and brown are both warm colours that work well together, and the neutral shades within the rug stop the look from skewing OTT.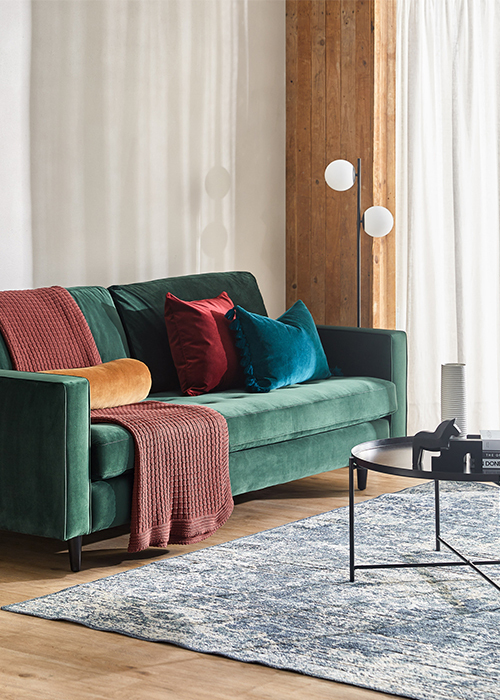 Should a rug colour match the walls?
No, your
rug
colour does not need to match the walls. Instead, focus on the three biggest pieces in your living room (such as your
sofa
or a large piece of
wall art
), and go for a rug that references colours that sit in the same wheelhouse. This creates cohesion without needing to worry about matching the exact shade of white on your walls. The exception to this rule is a living room filled to the brim with bright,
maximalist
furniture
and
decor
. In this case, instead of adding more bold colours, lay down a
neutral rug
that will bring harmony to the vibrant space.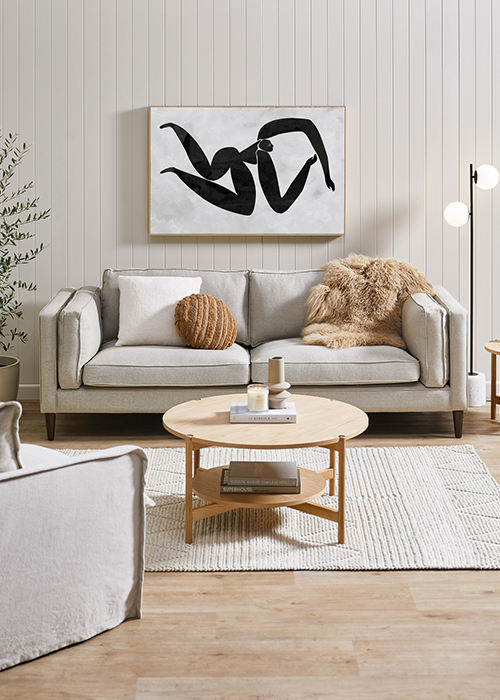 What colour rug makes a room look bigger?
A light coloured rug will help
create the illusion of more space
, so if you're hoping to make your room look bigger, go for a
beige or cream rug
, including a selection of durable natural fibre
jute, hemp and sisal rugs
(take a look at our
natural fibre rug guide
to learn more). That's not to say that
dark rugs
make every room look smaller—in fact, dark rugs can serve as focal points in large open plan rooms, which helps add definition and create an inviting atmosphere.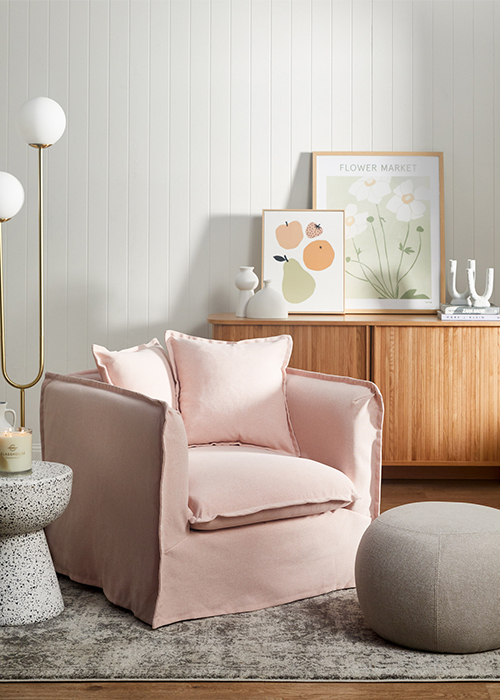 Can you style a rug over carpet?
Absolutely! Whether you need to disguise carpet stains, liven up dull wall-to-wall carpet or simply want to switch up your look, it's more than okay to style a
rug
over carpet. The same principles we've outlined here apply to picking a rug colour for your carpet, but for more tips, check out our post on
how to style rugs over carpet
.
For more practical and stylish rug buying tips, including size and layout considerations, check out our guide to choosing a rug for your living room.