When it comes to styling a living room, one of the often neglected furniture items is the
entertainment unit
. Sure, it's generally purchased for practicality, but that doesn't mean it doesn't deserve dressing-up. Whether your entertainment unit is in a dedicated media room or within your living room, here's how to make your movie and
gaming
centre more beautiful, organised and seamless with the rest of your
decor
.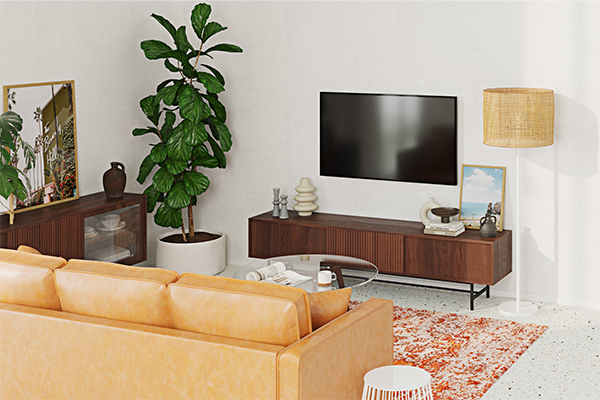 Wall-mount your TV and free up your unit
Where possible, mounting your TV to the wall instead of resting it on your
entertainment unit
is the way to go. Not only does it lift the screen for optimum viewing, but it also saves you space and hides unsightly cords and cables. Think of the entertainment unit as a frame for your TV rather than a stand. Without having to house the TV, the entertainment unit is then freed up to hold other more decorative items such as
vases
,
plants
and
photo frames
of loved ones.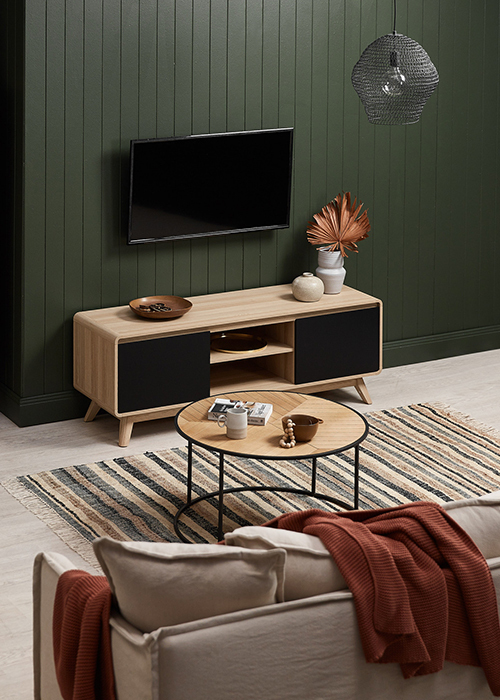 Play with wall colour
Once your TV is wall-mounted, consider painting that wall a dark colour so that the TV is camouflaged. Alternatively, contrast the TV's darkness with a lighter soothing colour such as sage green, which
interior designer Chris Carroll
also approves of as he points out in his article,
12 stylish ideas for decorating around a TV set
.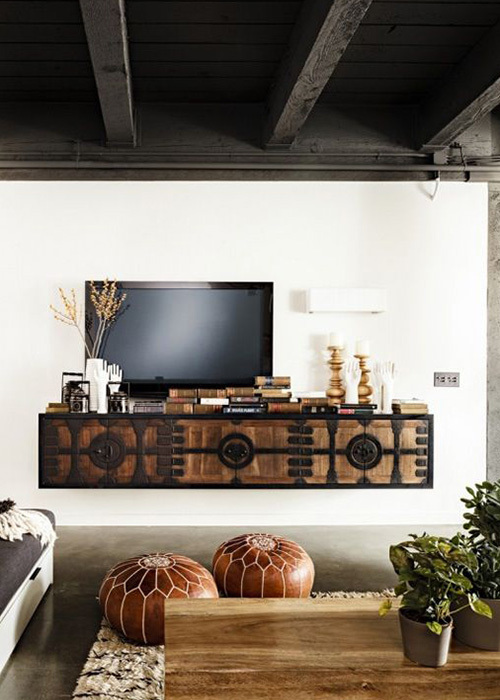 Image via Jessica Helgerson Interior Design, Photo by Lincoln Barbour
Create visual flow
For a less predictable layout, try placing your TV slightly off-centre and balance it with sculptural items that have height and presence. A statement
table lamp
, decorative
vase
and chunky candlesticks or
candle holders
will draw the eye and lengthen your display.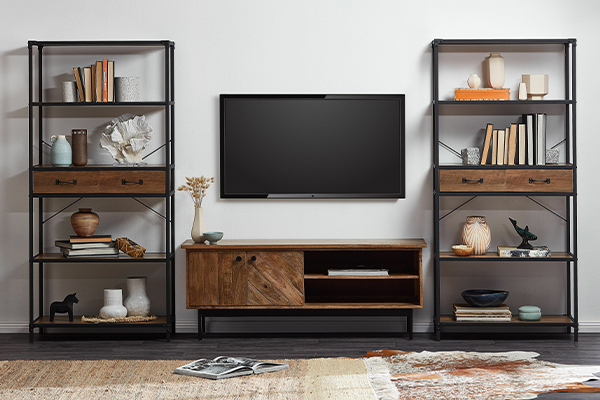 Go for a symmetrical look
Make a statement with perfectly placed
wall art
or flanking
bookcases
surrounding your TV to add formality and a strong presence to your space. Lighten the look with vignettes of neatly stacked books and dainty
floral arrangements
.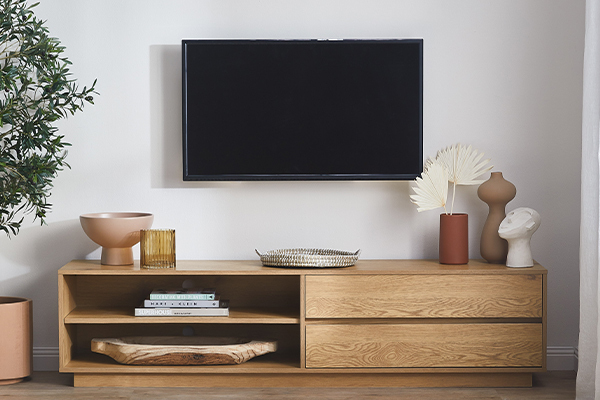 Soften sharp angles and create mood
A sculptural
vase
,
table lamp
or a curation of organically shaped
ornaments
and
candles
at either end of your
entertainment unit
will soften the harsh lines of both the TV and unit. Play with rounded shapes for smoother transitions and don't forget about styling any open shelving too. Come evening, turn off the room lights and create atmosphere with the glow of the lamp and candles.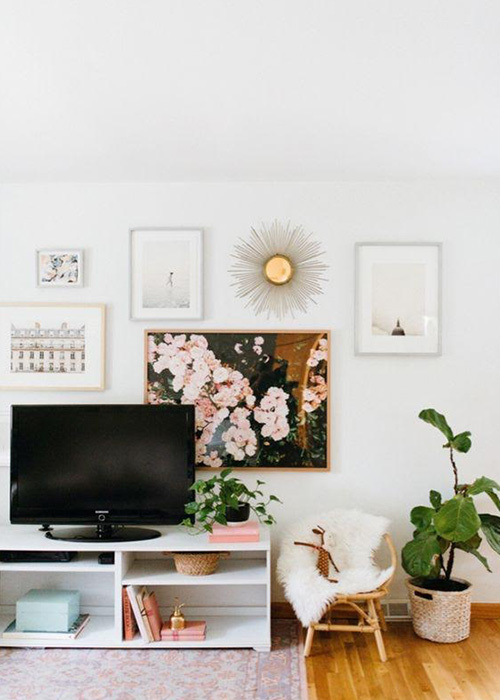 Image via Glitter Guide, photo by Anna Reynal
Add texture to the wall
Keeping the wall behind the TV bare will make it seem flat and draw all the attention to the black screen. Break up the empty space with circular shapes and tactile elements, such as
clocks
,
wall hangings
or even well-placed
pendant lights
.
Peel and stick wallpaper
can also be a great way to add texture to your wall without making a permanent decor choice.