If you're looking for rugs that are durable, easy to style and cost-effective, natural fibre rugs are the way to go. They're a great way of adding texture to your home and, in large sizes, they can create defined spaces. With their earthy hues and ranges of dyeing options, these rugs are incredibly versatile and can be styled to match any interior. But, if you're unsure where hemp, sisal and jute even come from, and which material is the best for your home, you're not alone. We give you the rundown on three of the most common materials used in natural fibre rugs.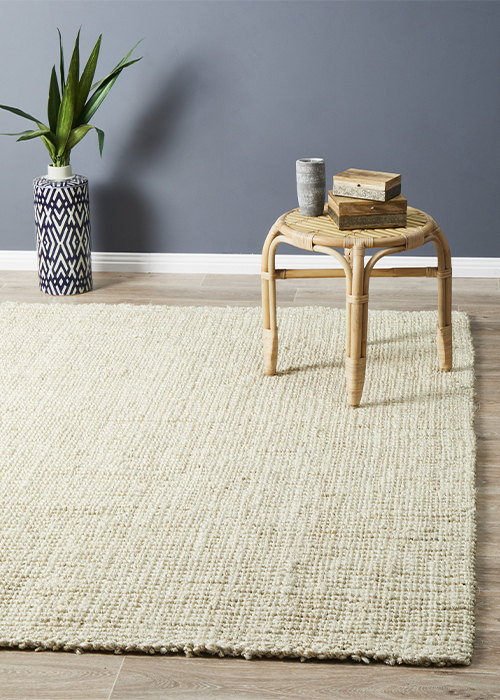 Hemp
One of the fastest-growing plants on earth, hemp is well known for being a front-runner for sustainability. It is durable, hardwearing, mildew-resistant and strong, making it extremely cost-effective. While strong and coarse, it also gets softer over time, making it family-friendly and perfect for all areas. It has a naturally beautiful coppery brown tone, but can also be dyed and woven into many different patterns to complement your space. But beware, hemp does tend to shed, so make sure to vacuum your hemp rug regularly to maintain it.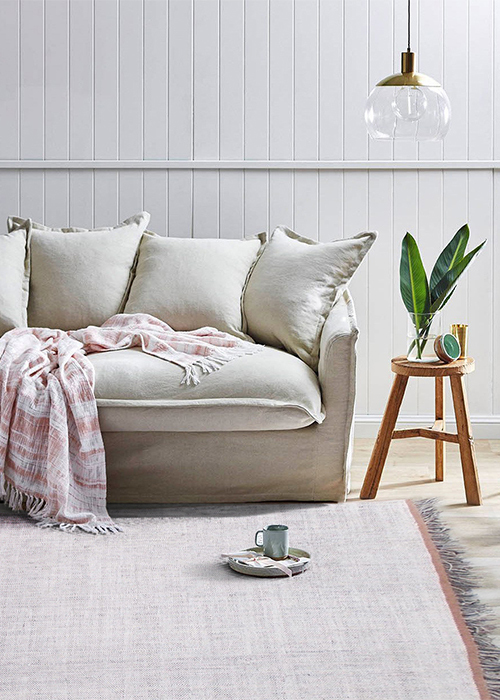 Sisal
Like many good things (hello tequila and aloe vera), sisal comes from the agave plant, whose tough fibres are often used to make rope and twine. It naturally comes in a range of earthy hues, but can also be dyed to suit your particular style. While it's highly durable, it's also the least comfortable of the lot and with lots of wear can become slippery, so avoid using it for stair runners. It is a very absorbent material making stains harder to remove and can become discoloured from water damage and direct sunlight, so think carefully about placement. Sisal rugs are best suited for areas that get a lot of foot traffic with low risk of spillage, like hallways and casual living areas.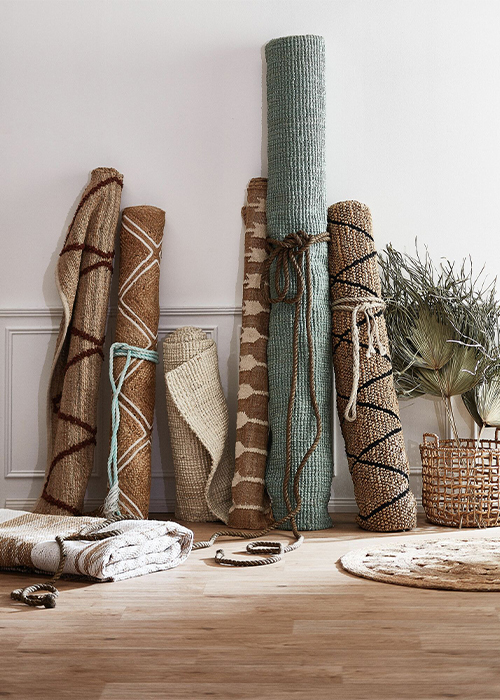 Jute
Jute is the softest material of the three, coming from the same fibre that is used to make burlap and is often compared to wool. This makes it the most comfortable underfoot and allows it to easily take on dyes. It comes from the green stalks of a flowering plant that are then soaked, stripped and spun into strong threads, ready to be woven. Being so soft, however, also makes it the least durable of the bunch, and when it's new it is prone to shed slightly. For long-lasting results, use your jute rug in spaces that get the least use, like guest bedrooms or formal living rooms, and be sure to clean up spills quickly.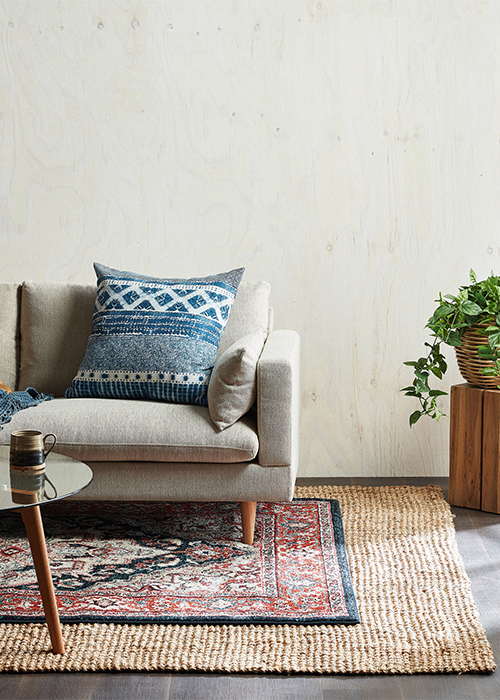 "Jute rugs are a great stand-alone piece to bring a natural element into a room, but are also the perfect base for a layered rug moment! Go for oversized jute to zone a living room and then top with a standard size traditional rug to bring in colour and softness."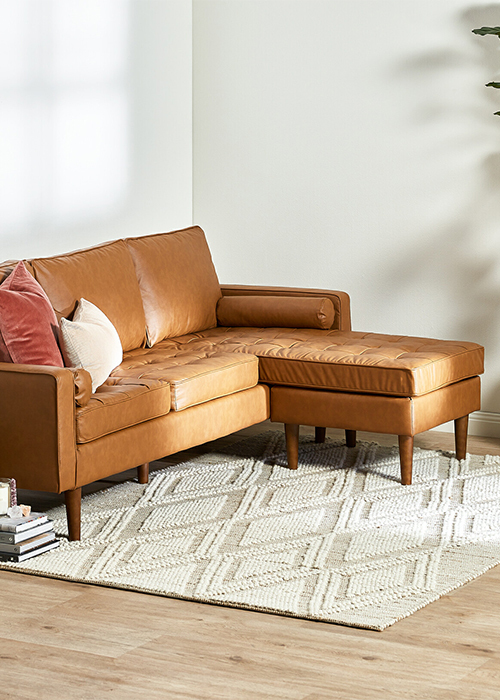 ​Shop our beautiful range of natural fibre rugs.