Like many of the simple geometric designs inspired by the German Bauhaus movement of the 1920s, the Cesca chair was considered very futuristic for its time. Featuring sleek curved chrome legs, a woven rattan seat and backrest with wooden framing, the chair's cantilevered form gave the illusion that the chair was floating. This was a stark difference to some of the heavier, bulkier-looking chair designs at that time. Fast forward a century and the Cesca is still a classic, and we're proud to offer our
Marcel Breuer Cesca Replica Cantilever Dining Chairs
on our site. Here, we share the story behind this timeless design.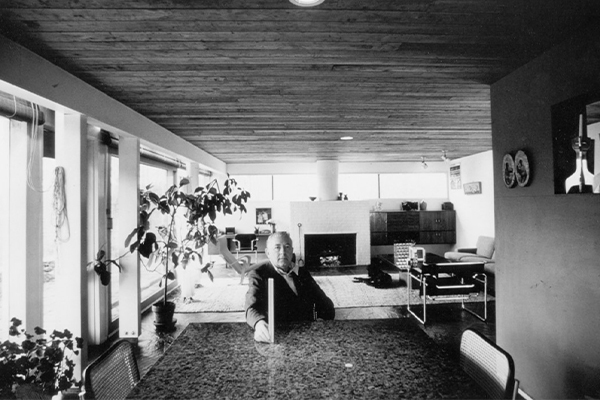 Image via Knoll
Marcel Breuer and the Cesca
Originally designed in 1928 by Hungarian Bauhaus designer Marcel Breuer, the Cesca is considered "among the 10 most important chairs of the 20th century," as claimed by Cara McCarty, former Associate Curator of the Department of Architecture and Design at New York's Museum of Modern Art.
The design was said to be inspired by the steel tubular frame of Breuer's bicycle which he rode around the Bauhaus design school campus when he was a student. Breuer was so impressed by the strength and lightness of the tubular steel that he adopted the material in the construction of several of his furniture designs. (In addition to the Cesca chair, Breuer also designed an entire collection of steel-tube furniture.)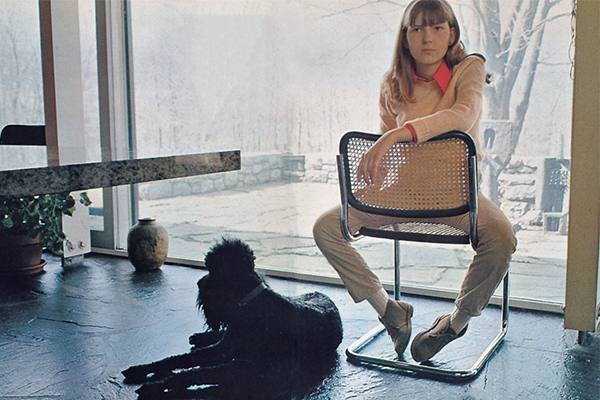 Image via Knoll
The design was never patented, but in the early 1960s, the rights to the design were acquired by an Italian furniture manufacturer (now owned by the American design firm The Knoll Group). Encouraged by the Italian company's owner, the chair became officially known as "the Cesca", named after Breuer's daughter Francesca (pictured above seated in her namesake).
The Cesca chair re-emerged on the scene with a shallower back and a bentwood frame made from two pieces rather than one, to make it even stronger and to allow the front edge of the seat to slope less. Different coloured options including upholstered versions also became available.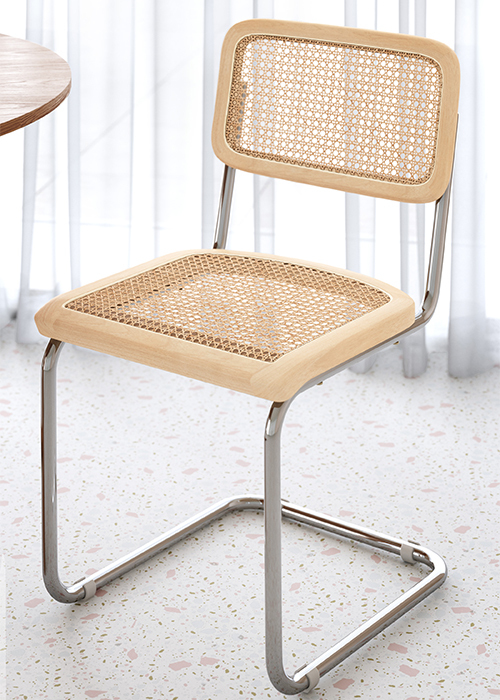 How to style the Cesca chair
Our
Marcel Breuer Cesca Replica Cantilever Dining Chairs
feature a beechwood seat frame, powder-coated steel frame and legs, and rattan seat and backrest. Get a collection of four chairs for your
round dining table
or just add a pair to each head of a
rectangular dining table
to
mix and match with your existing dining chairs
.
While the Cesca functions beautifully as a dining chair, its beautiful curved frame also makes it attractive enough as a standalone accent chair for an entryway, hallway or bedroom.