Your
coffee table
and
side tables
are the siblings of the living room. Some come in matching sets and bring uniformity to a space, but they don't always have to be identical to form a cohesive look. We chat material, sizes and composition tips for mixing up your coffee and side table styles for a unique living space.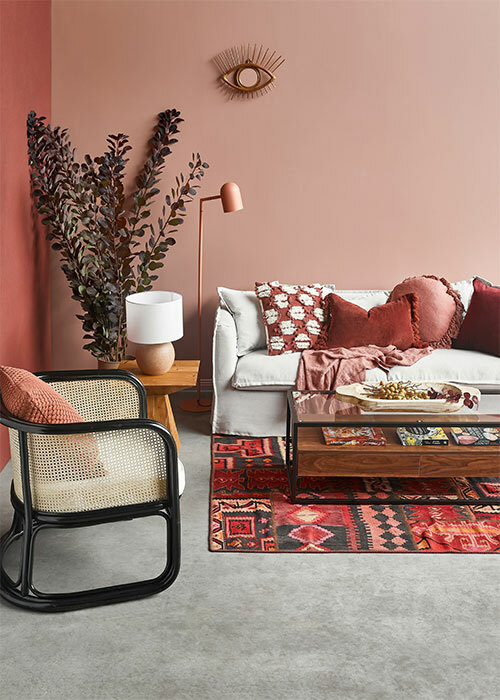 Scale and height
As a general rule, your coffee table should be about 5cm shorter than the seat height of your sofa, and side tables should be about 5cm shorter than the arm height of the sofa. This is based on ease of setting drinks down or using your coffee table as a footrest (if you're a 'feet are allowed on the coffee table' kind of household). While these are good guidelines to follow, there are plenty of options for side tables that don't subscribe to these measurements and still look and function amazingly. If you're just looking for a bit more surface area that can be stored away, opt for a
decorative stool
or
ottoman
. While on the shorter side, they're perfect as a drinks perch and work as a handy footrest as well.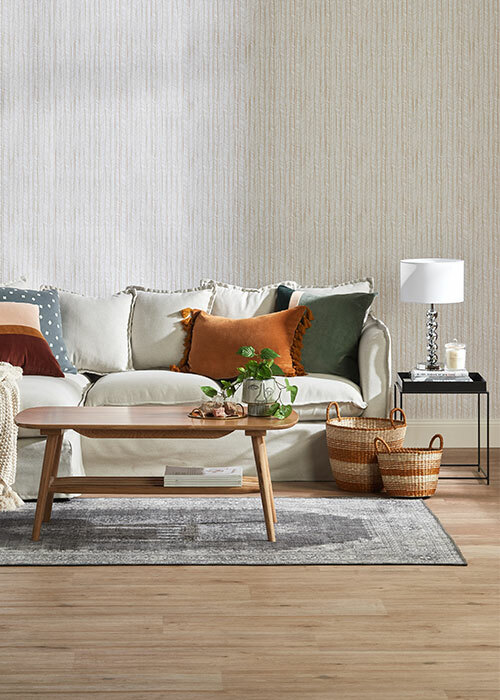 Mixing and matching styles
Whether you want to go for the matchy-matchy vibe or opt for some high-contrast, both will look beautiful so long as you style intentionally. Matching sets will leave little room to play around with the theme of the space, so make sure your
sofa
and
decor
also fit within this look. Using different style side tables, accent tables or occasional tables allows you to bring a bit more personality into the space, but ensure they have some complementary features to create a cohesive space.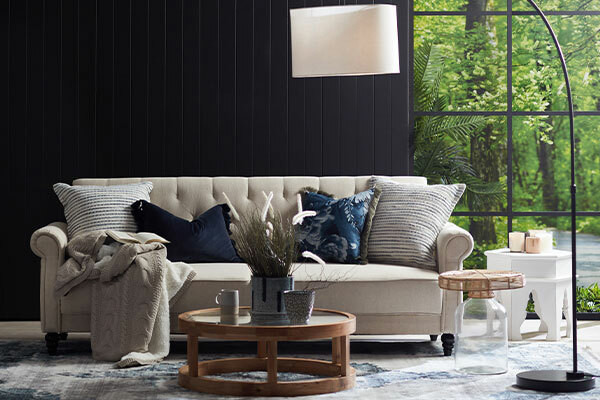 ​
Visual weight
Consider the visual weight of the pieces, so a solid or blocky coffee table would pair well with lighter side tables in the same colour or similar design aesthetic to allow the room to breathe. Alternatively, stockier accent tables will ground a space that features a more slimline coffee table design.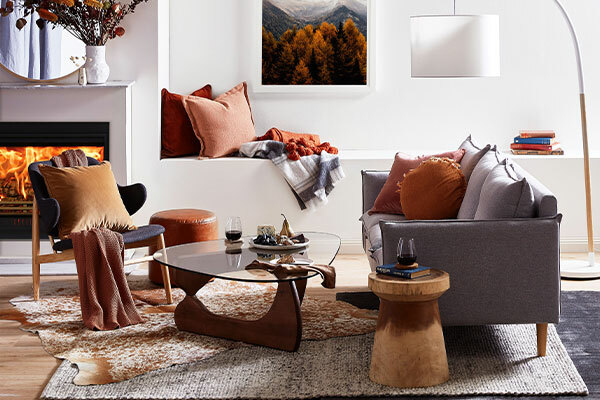 Shapes
Mixing up your shapes adds visual interest and can help with room flow. If you have an oval or
round coffee table
, square or rectangle side tables will work well butted up against sofa arms to seem like stylish surface extensions. A square coffee table can be quite dominating, so smaller round stools or
nesting side tables
will stop your room from becoming overstimulated with block shapes.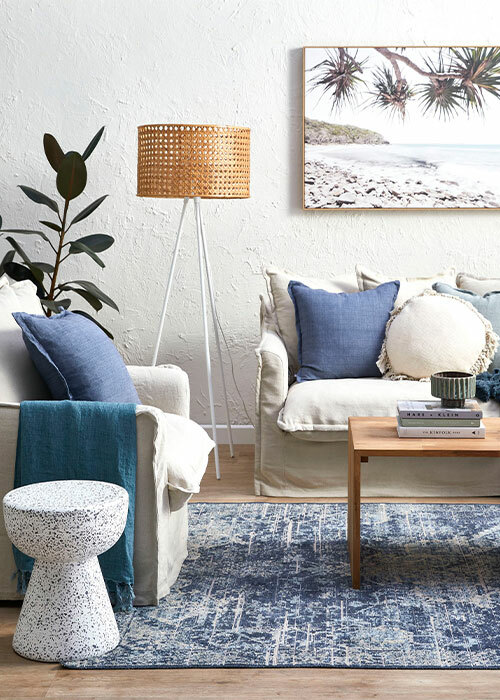 ​
Materials
When it comes to pairing coffee and side tables, you'll either want to go for materials that are exactly the same or vastly different. Materials that look like they're supposed to be the same but aren't quite will leave the space looking confused. With timber, you can play with different tones and finishes, so long as they are intentionally different, otherwise, stick to the same wood. See here for more details on
how to mix different timber tones
. Metals give you a little more leeway as gold, brass and silver blend beautifully. Don't be afraid to style stone or marble with metal or timber, just ensure that it works within the broader colour palette of the room for consistency.