2021 is just around the corner and with the year that we've all had, it couldn't come sooner. To mark the occasion, pour yourself a champers and get your home set up for a little celebration. Whether you're ringing it in solo or with a few close friends and family, we've got you covered for the party prep (because yes, you can still have a killer one-person party).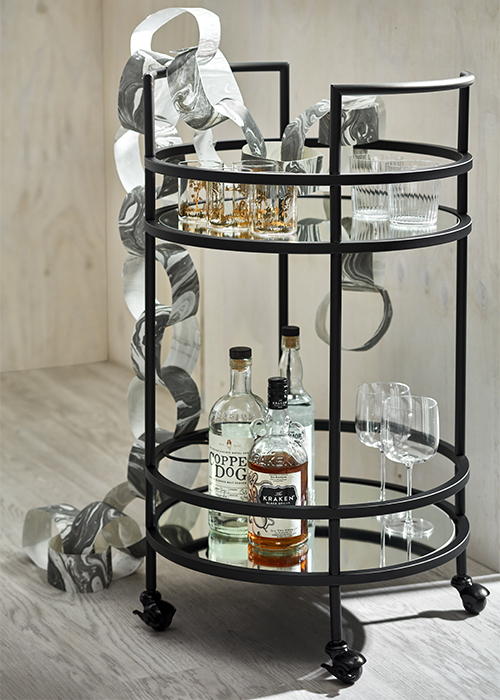 Dress the bar (cart)
First thing's first, get your drinks station sorted. Make sure they're always in arms reach with a
bar cart
on wheels, stocked with all your favourite beverages. Get festive and fill a glass with sparklers for when the clock strikes 12 or tie a few sparkly balloons around the handles.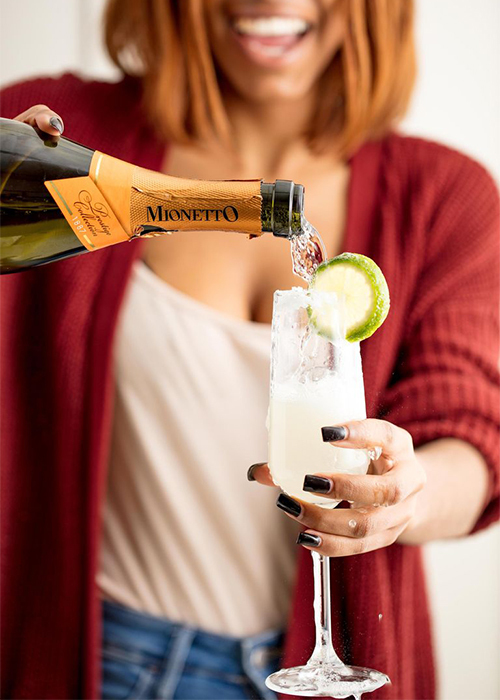 Image via delish.com
Need some celebratory cocktail ideas? We love these
Champagne margaritas
and
strawberry Champagne jello shots
.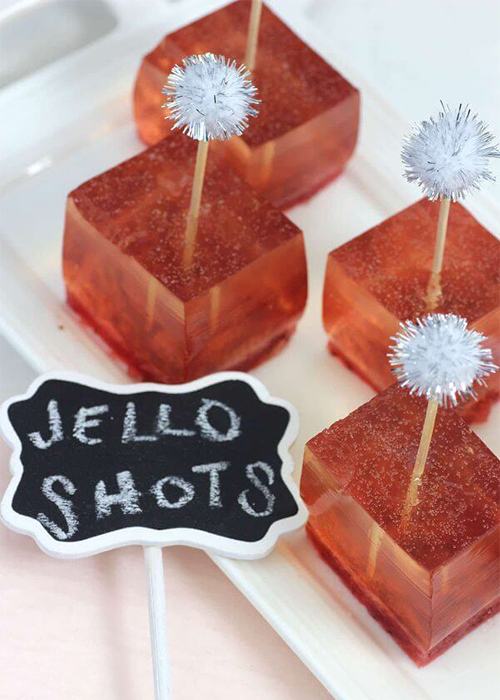 Image via pintsizedbaker.comDIY New Year party decoration
There's no need to spend a bomb to get the house party-ready. For a fun photo backdrop, cut sheets of tissue paper into matching shapes, fringing the ends, and hang them overlapping on a plain wall or a large piece of cardboard. Mix some gold in there for a bit of sparkle. For ambient lighting, place tea lights in
glass jars
or
candle holders
around the house and dial down the main lights or just use one or two
lamps
instead.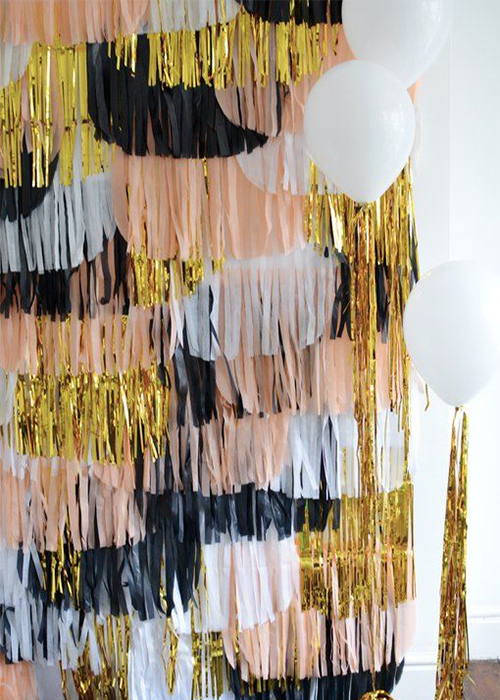 Image via hunker.comTake it outside
Beat the heat and set up your party station in the backyard or by the pool if you have one. Give your space a colourful revamp with some fresh
outdoor cushions
and keep the party going into the night with
garden lights
and
festoons
.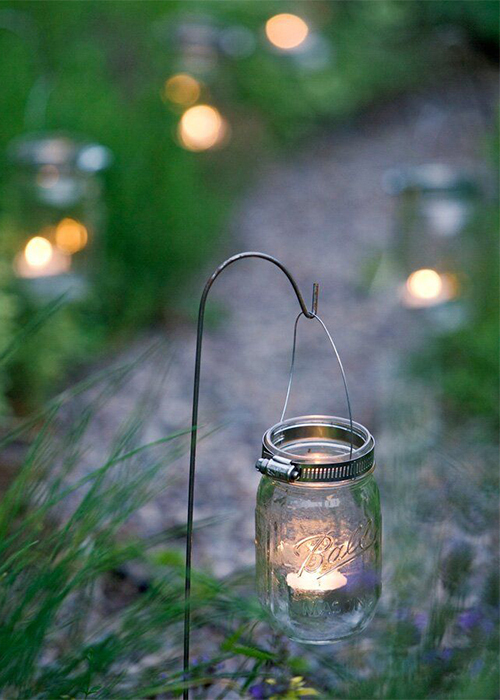 Image via midwestliving.comGrazing board
No matter how big or small the guest list is, you can't go wrong with a grazing board. Fill it up with all your favourite cheeses and cured meats, as well as dips and crackers. If you're not sure where to start, check out
how to cater for a crowd
for presentation tips and platter ideas.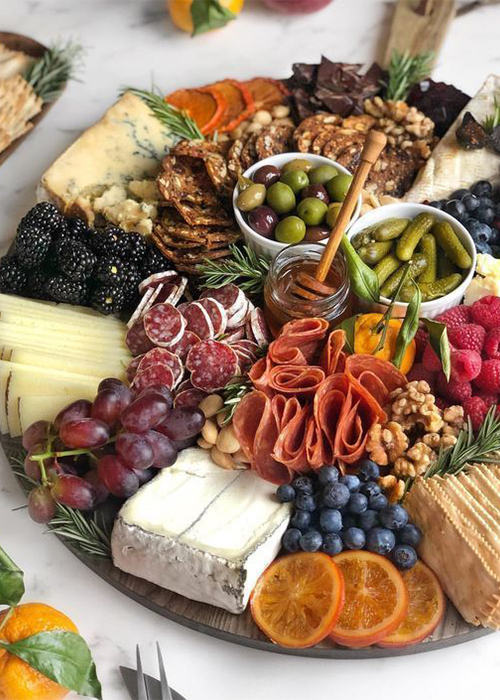 Image via thefashiontofollow.comCanapes
If grazing boards aren't your thing, make a selection of quick and easy canapes. Try out these
m
ini quiches 4 ways
so there's something for everyone, or get creative with these pretty
c
hilli lime baked shrimp cups
that are served in cases made from store-bought wonton wrappers.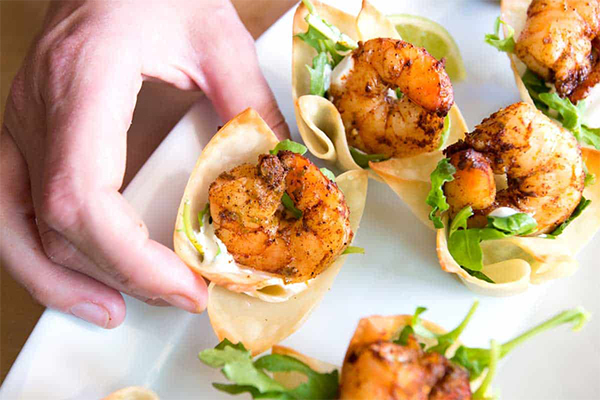 Image via inspiredtaste.netParty playlists
Make sure you've got some bangers set to get you boogying through the night. Make your own playlist or hit play on one of these Spotify playlists so you can just get on with the fun stuff.
New Years Eve 2020!
- Mason Jenkins
New Year's Eve Party Anthems
- Spotify
New Year's Eve 2021
- Top Music
New Year's Eve Party Bangers!
- Spotify
New years Eve Classics
- Tanya Blair
​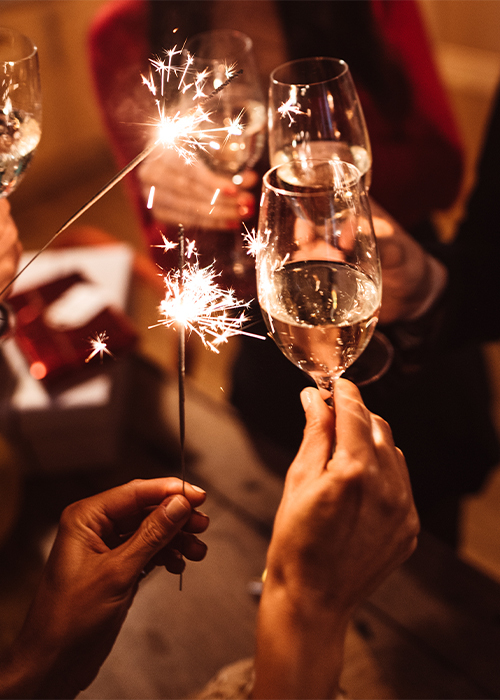 Wishing you and your loved ones a safe, healthy and happy 2021!