Make entertaining a breeze with easy sharing platters, grazing boards and a beautiful, functional (and COVID safe) buffet table. Here, we share serving tips and budget recipes to make catering for a crowd easier, more affordable, but still unforgettable.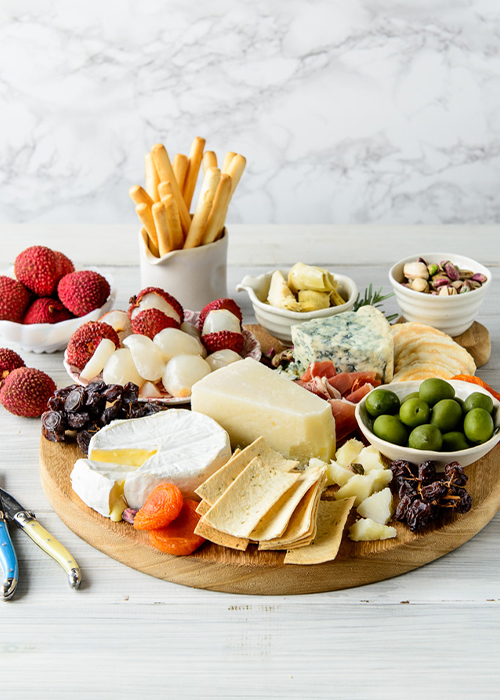 ​
Image via 84th & 3rdTips for platters and grazing boards
- An obvious one, but make sure you use a generously large
platter
or
board
as your canvas.
- When assembling your platter or board, start with the largest items or 'heroes' first (such as the cheese wheels), then nestle in the medium items (such as the crackers), and finally fill in the blanks with the smaller pieces (such as the nuts and fruit).
- Use little
bowls
or
ramekins
for condiments and olives (not forgetting a small empty one for the olive stones).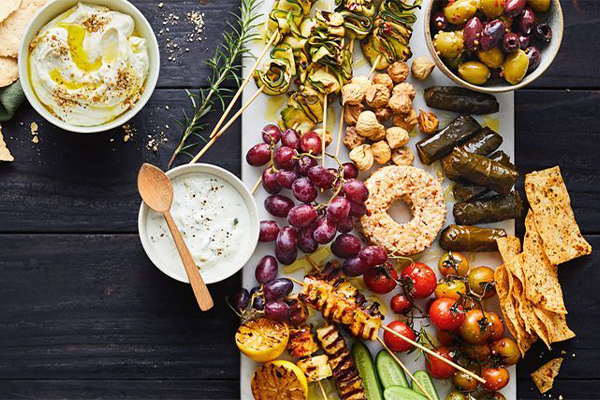 ​
Image via taste.com.au
- Make store-bought dips look instantly more lavish by transferring them to pretty bowls and dressing them up with a drizzle of olive oil and a scattering of spices or seeds.
- Don't forget to include individual
cheese knives
,
tongs
and
serving cutlery
, even for the finger food.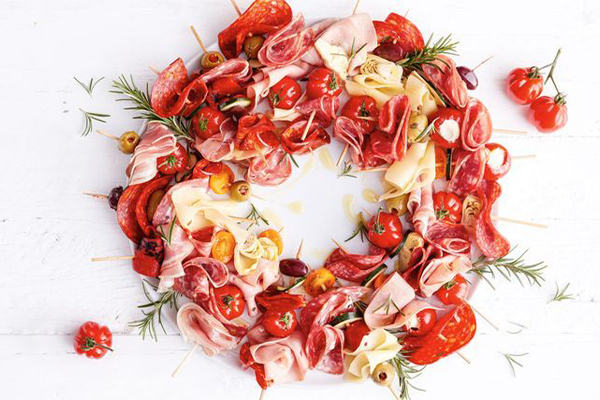 ​
Image via taste.com.au
- Instead of a traditional antipasto board and smoked salmon platter, why not jazz things up with an
antipasto wreath
and
smoked salmon wreath
instead? Find more edible
Christmas wreath recipes
here, including a beautiful
Christmas caprese wreath
, plus decadent dessert wreaths.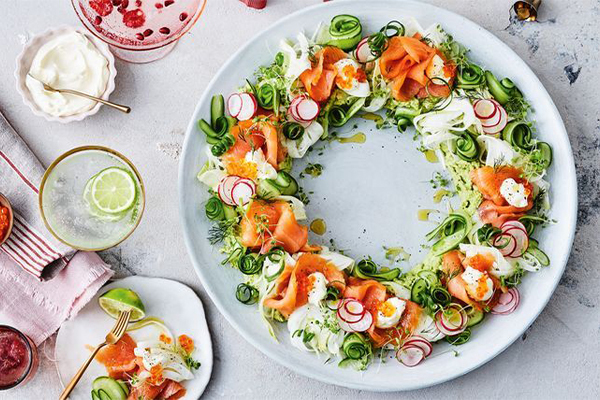 ​
Image via taste.com.au
- Make life easy for yourself with sharing food that can be made in advance. Here are plenty of
make-ahead Christmas recipe ideas
, including a giant
turkey, brie and cranberry pastry roll
.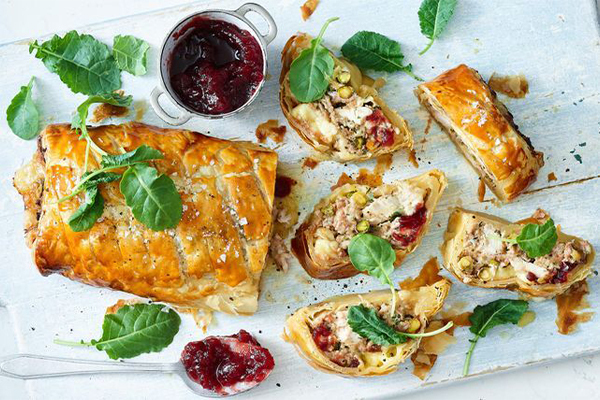 ​
​Image via taste.com.auTips for creating a buffet table
- Start by layering two or three
table runners
of varying widths over your
dining table
,
sideboard
or the tablescape that you're using for your spread. Combine different textures and patterns to create a layered effect.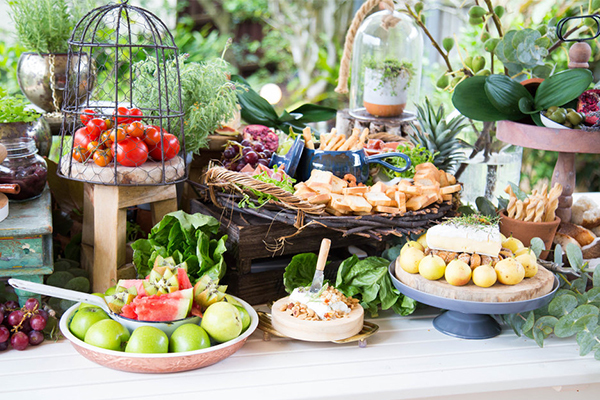 ​
Image via Sydney Food Stylist
- Add theatre and make it easier for guests to access food by creating platforms of varying heights for your dishes using
boxes, crates
,
cake stands
,
plant pots
or stacks of books. If your buffet spread is against a wall, ensure the dishes at the back of the table are highest. If you need to create extra height, place a cake stand, an overturned bowl or plant pot on top of a box covered with fabric. A dish like this
ultimate Aussie Christmas salad
deserves to be put on a pedestal like this.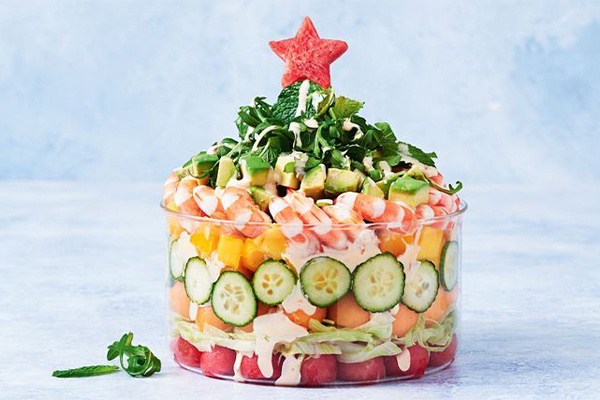 ​
​Image via taste.com.au
- Add instant colour and freshness with a
vase
of fresh flowers. Also, think about using fresh produce as decor; perhaps a
decorative bowl
of citrus fruit or a cluster of
jars
filled with herbs.
- If your buffet spread isn't designed for guests to move the entire way around it, arrange everything from left to right, in the order that guests would help themselves to, starting with
dinner plates
at the far left, and ending with condiments,
cutlery
and
napkins
at the far right.
- Offer varying plate sizes to your guests, so those who'd rather graze can opt for a smaller
side plate
.
- Ensure there are one or two
serving utensils
for each dish to avoid guests having to wait or (shock horror) use their fingers to help themselves.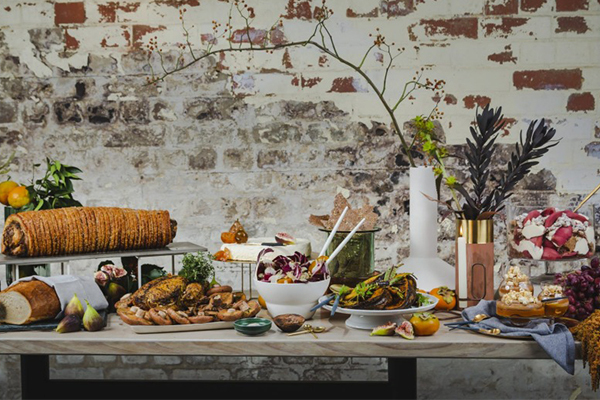 ​
Image via goodfood.com.au
- Add a simple chalkboard sign of your menu or use place cards to label each dish, indicating any special dietary requirements.