When giving a gift, there's nothing more meaningful than a personally curated hamper, but the beauty is in putting it all together. Once you've gotten all your goodies together (if you're still stuck on what to get, check out our
Christmas hamper gift ideas
post), follow these steps to create the perfect package.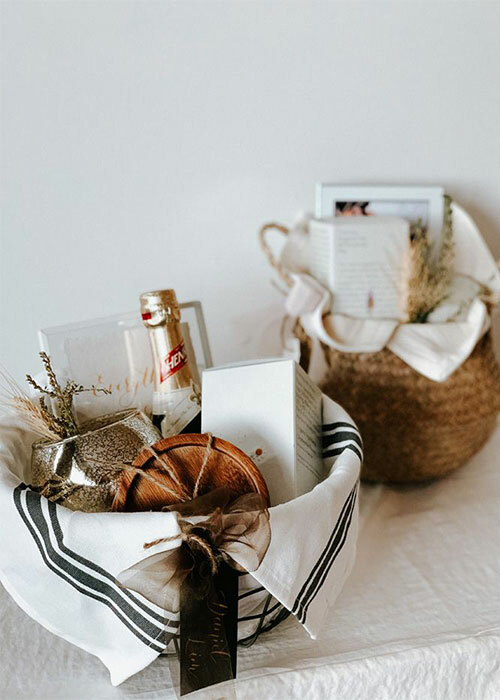 Gather your equipment
To hold:
B
asket, box
or
decorative tray or bowl
To style:
Cellophane or a
tea towel
To stabilise and fill space:
Tissue paper or
napkins

The beauty of the gift hamper is that you're not restricted to using a gift box. Create a hamper that suits the style of the recipient with a rattan basket, stylish serving tray or beautiful bowl.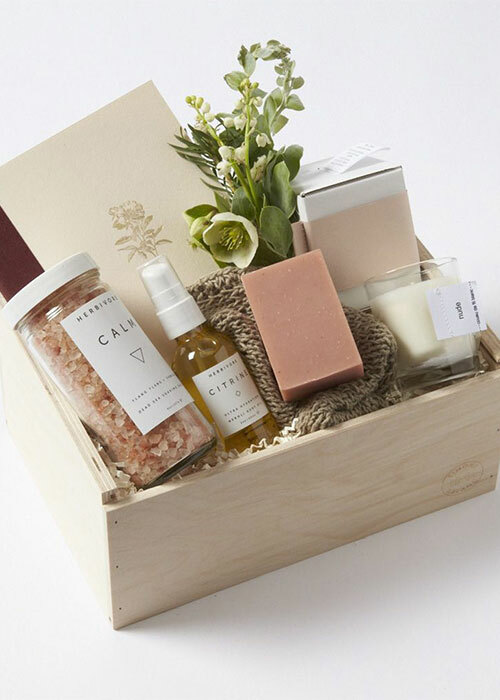 How to pack your hamper
Create a base with tissue paper, a few scrunched napkins or lay a tea towel so that that the corners and edges drape over the top of the basket.
Start with the largest items, placing them at the back and working towards the front with smaller items.
If you have enough space, use the rule of thirds to make curated clusters of items.
Add filler in and around items to prop them up and get the desired height.

If your hamper has a theme, select a container and decorations that reflect this theme through colours or patterns.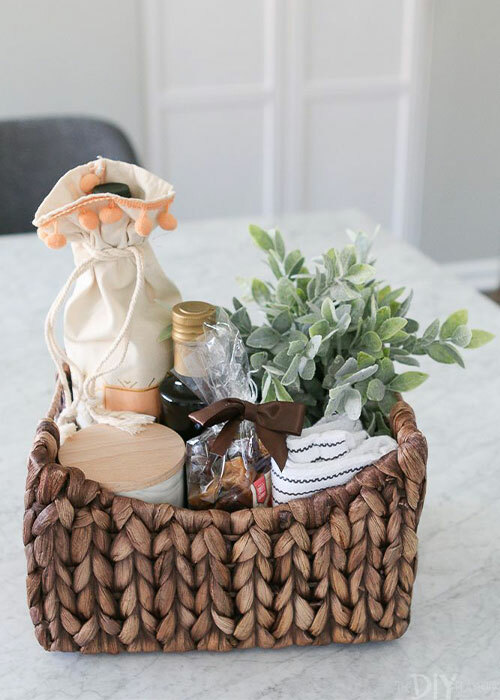 How to wrap your hamper
For an Insta-worthy hamper, leave it unwrapped to show off all the goodies, just top it off with a ribbon and card! If you're placing your hamper under the tree and don't want anyone getting into it early, wrapping with cellophane is the easiest way to go.
Lay the cellophane out flat and place your hamper in the centre.
Take all four corners and bring them together above the hamper, securing them together with a ribbon.
Take any leftover cellophane that's poking out at the sides and fold it beneath the hamper, taping it down so everything stays in place.
Attach a gift tag to the ribbon or tuck in a card!
​

For an extra festive touch, attach some Christmas decorations like baubles or a small ornament to the ribbon.