Mirrors
do so much for your home, from adding eye-catching moments to making rooms appear bigger. The four main functions of mirrors are to magnify, define, accentuate and reflect, allowing the perfectly curated elements of your home to shine. Finding the right style of mirror can be challenging though, so here, we help you navigate the process to picking the perfect mirror for your space.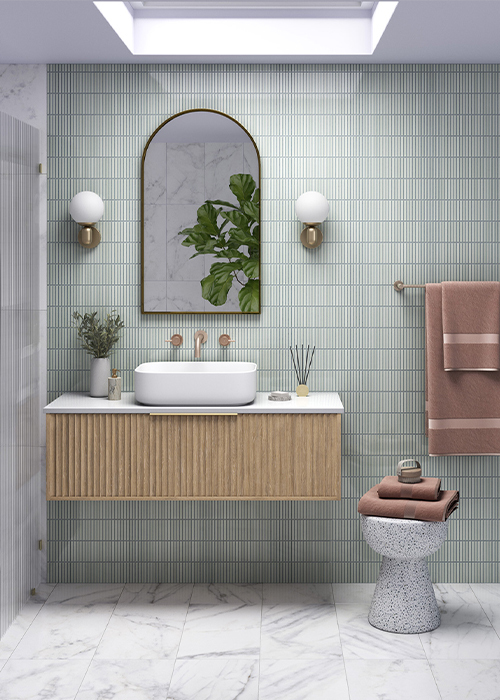 Which room is the mirror for?
The type of space and function that the mirror will serve will ultimately determine what kind of mirror to choose and, most importantly, the best place for it. Leaner mirrors take up valuable floor space, so for smaller rooms, opt for
wall mirrors
that create the illusion of more space. Horizontal
rectangul
ar mirrors
or
oval mirrors
will draw the eye across, making a room seem wider, whereas vertically placed mirrors will give the illusion of height.
Mirrors by room
Hallway and entryway
A large mirror that mimics the shape of furniture or architecture will create a spacious and welcoming feel.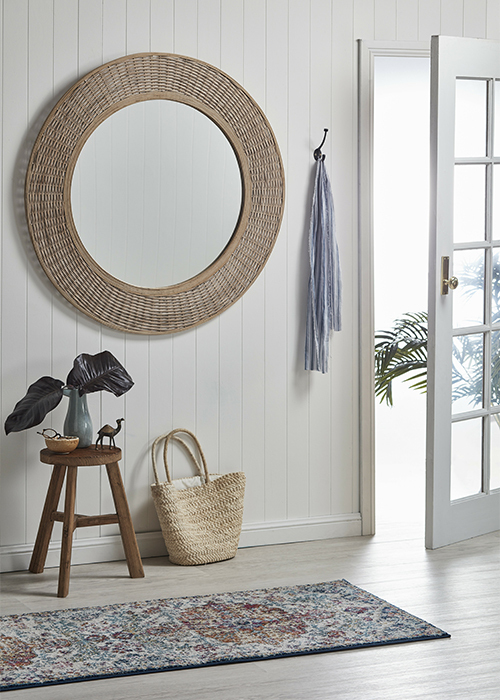 Living room
A statement mirror placed above a mantlepiece will exude elegance, but if you don't have a mantlepiece, make an impact with smaller mirrors grouped together as a
gallery wall
. Alternatively, try a decorative leaner mirror or a large wall mirror for a living room.
Dining room
A large horizontal rectangular mirror, or two to three of the same
square mirror
placed side by side, laid out in line with the
dining table
or above a
buffet
will brighten and elongate your dining space.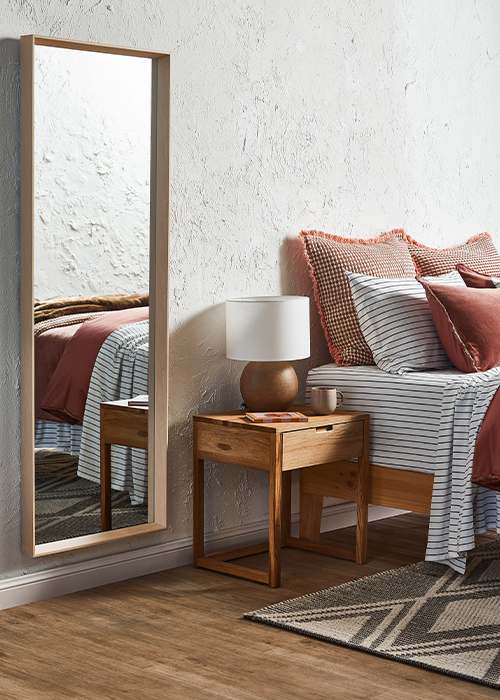 Bedroom
Given that most of us get dressed in our bedrooms, a
full length
mirror
or leaner mirror is the most practical, so you can accurately see your entire outfit at one glance. The fact that full length mirrors are larger means that they'll reflect more natural light, making the room brighter, which is also to your advantage.
Bathroom
When it comes to mirrors in the bathroom, think of function as well as beauty, and consider mirrors with
fog free
,
lighted
or
magnifying
features.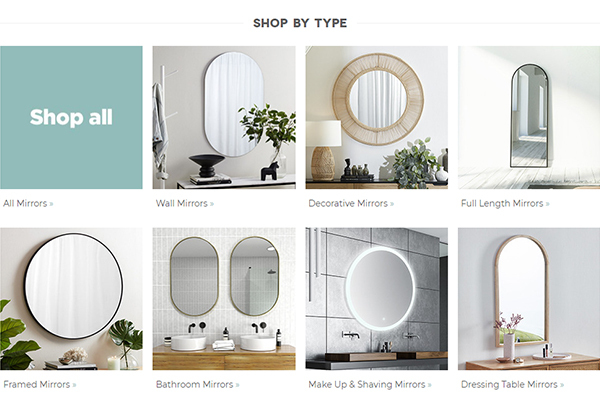 How to Shop by Type?
One of the handiest features on the Temple & Webster site is that you can Shop by Type. When you get to the
Mirrors page
, simply scroll down until you see the above icons to find mirrors to fit your specific needs, like
D
ecorative Mirrors
or
M
ake Up & Shaving Mirrors
. You can then further refine your search by using the filters down the left-hand side of the page, so you can see mirrors in specific Shapes, Colours, Styles or with certain Frame Materials (or Frameless if you prefer). Use the sliders or enter in measurements in centimetres and click 'Go' to see mirrors in particular sizes so you always get the perfect fit.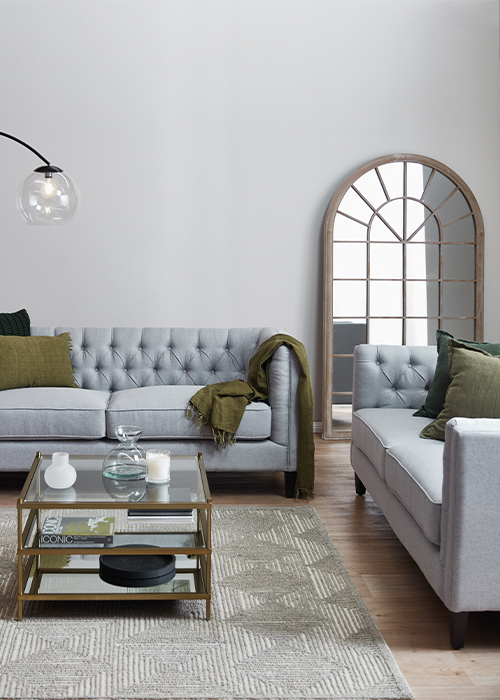 How to pick the right size of mirror?
The most important factors to consider are the size of the wall that you want the mirror to go on and what the purpose of the mirror is. Whether you want it to be a focal point, a piece that blends into the background or an accent piece will determine what size you should go for. For a bold statement, go for larger mirrors at around 60x80cm, and for accent pieces, look at mirrors around 25x25cm. A small mirror alone on a wall will become lost or out of place, though if you use them as part of a gallery feature, they will form a larger feature point for the room.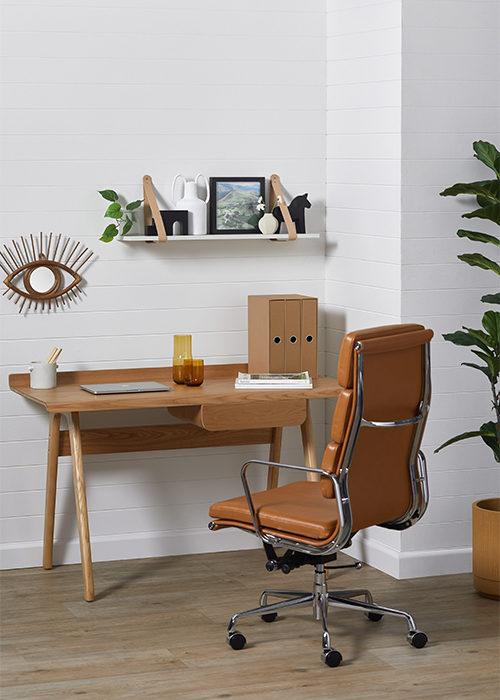 ​
How to pick the right shape of mirror?
The shape of the mirror will change the way it impacts the feel of the room as a whole. Angular shapes such as
squares
and
rectangles
provide order and are a more traditional choice.
Round
,
oval
or
arched
mirrors give a softer, more seamless look. Other shapes like
sunburst
will add a modern or quirky flair, creating a bright and fun space.