Give your living room some much-needed love with these easy and affordable updates.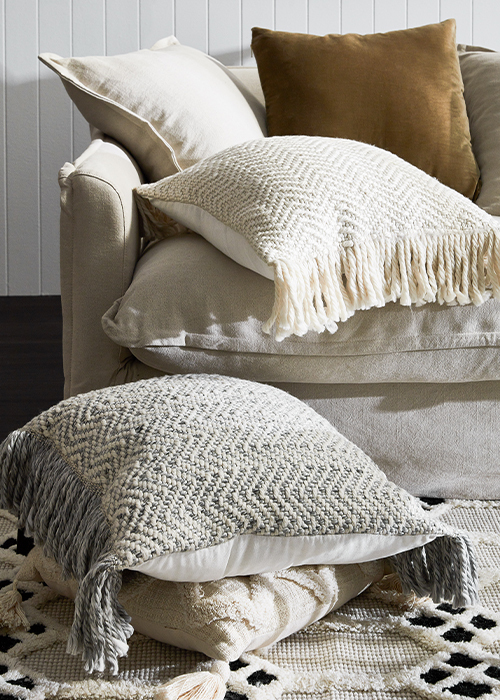 Curate your cushions
Cushions
are an affordable way to lift the spirits of your sofa. For an impactful look, select cushions that sit within the same colour family and look for fringed edges, tassels or embroidery details. Varying both patterns and fabrics adds subtle texture to an otherwise uniform scheme, while mixing in rectangular and circular cushions creates balance.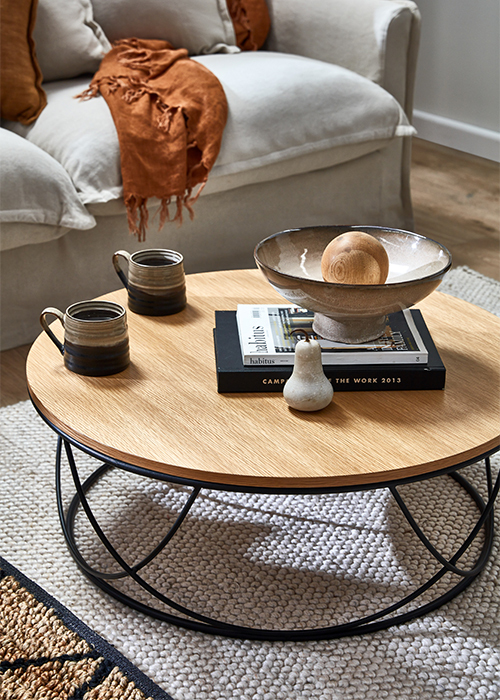 Style your coffee table
Coffee tables
are usually front and centre of the living room, so any styling update is an easy win. After a fuss-free styling formula? Stack up favourite hardcover books, add a
vase
for height, and weave in something sculptural. Balancing purchased decor with found objects (like shells) creates a curated and considered look – plus it's easy on your wallet.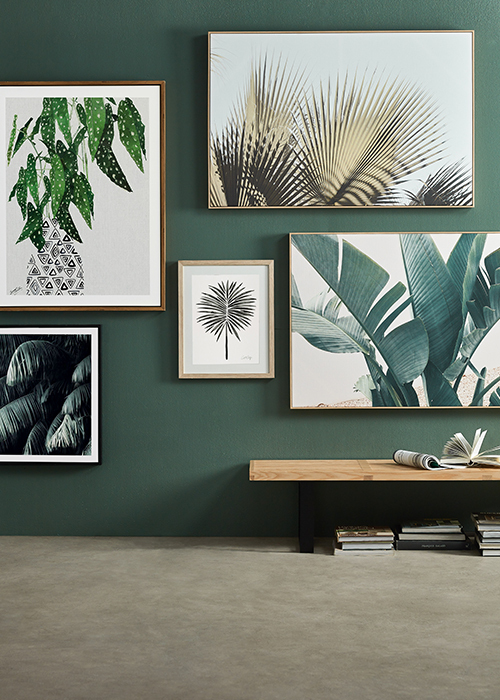 Create a gallery wall
Wall art
adds instant personality to spaces.
Create a gallery wall
by hanging beloved pieces on one wall for a decorative focal point that draws the eye. Always start with the largest frame, placing other pieces around it in an asymmetric pattern. Mixing in treasured family photos personalises the arrangement, but you can also get creative by adding sculptures onto the wall too!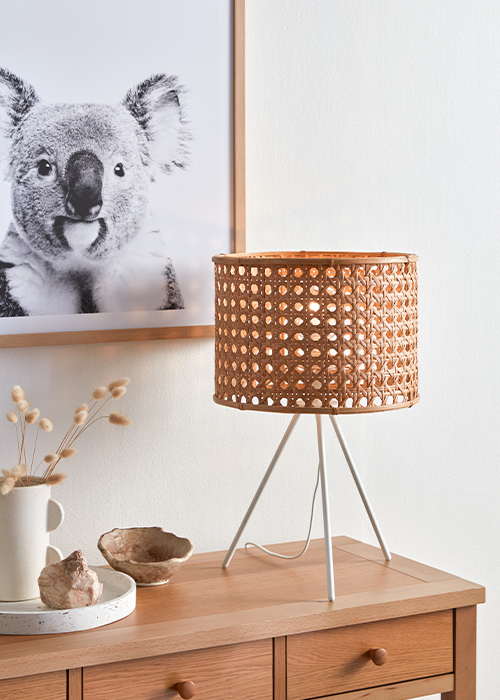 Add statement lighting
Lamps
are one of the easiest ways to transform a space. Before choosing, think about what the lamp will be used for; shaded lamps provide a warm ambient glow, while domed lamps generate directional light for tasks like reading. Lamp bases with an interesting finish like glazed ceramic or mother-of-pearl inlay add sophistication to dull corners, whereas lamps with sculptural metallic shapes allow light to travel and are less clunky than other options.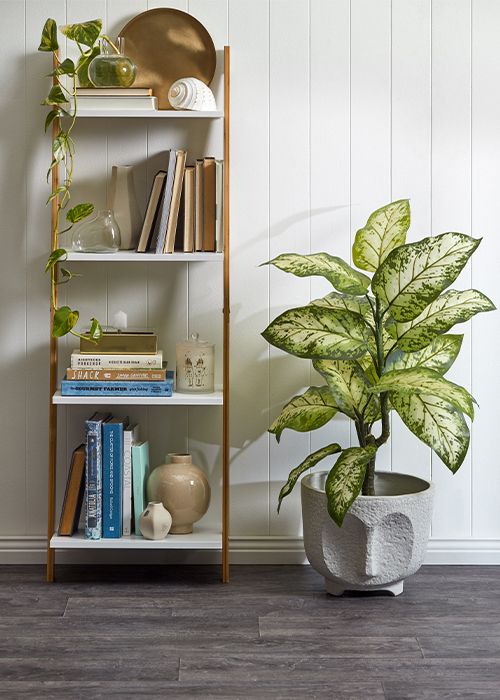 Create shelfies
Super affordable and easy to install,
wall shelving
or leaning
bookcases
give walls extra dimension and catch attention at eye level. Balancing both round and square shapes helps to harmonise the vignette, while vintage finds, cherished books or hanging
plants
give character to your shelfie.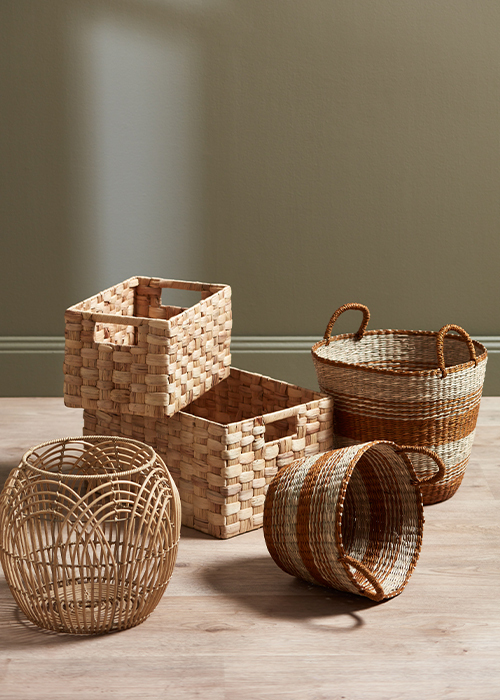 Add stylish storage
Not sure where to put those miscellaneous items?
Baskets
are the perfect antidote to living room mess. Jute baskets inject natural texture, and are handy and hardwearing – particularly if there are little hands and lots of toys sprawled around! Keep items used on high rotation within easy reach in baskets, like newspapers or throws. Your living room floor will thank you.