Literally meaning 'burnt sugar', caramel is a deliciously warm neutral tertiary colour in the brown family. Its honey hues lend warmth, cosiness and decadence to spaces, making rooms feel welcoming and grounded. Drench your space in caramel tones with timber or tan leather furniture, or add subtle swirls of it through decorative accents.
Made up of red, blue and yellow, caramel can work with different variations of these primary shades. Here, stylist Drew Lewis shares three inspiring colour schemes for caramel, including a soft and femine table setting, a Hamptons-style bedroom and a boho-inspired living room.

"Caramel is a blend of red, blue and yellow, so it tends to work well with variations of these primary colours. Dial up the proportion of caramel for a more grounded, enveloping space."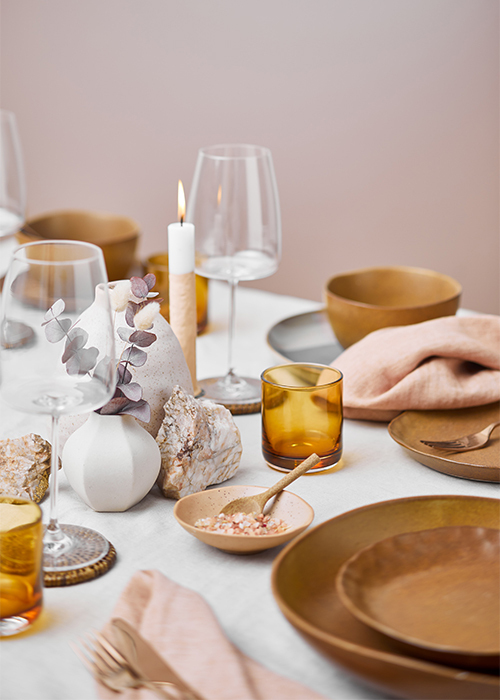 Caramel & blush
Blush, essentially a muted pink, comes from the red family so it naturally complements caramel. It softens the brown tones of the colour and creates a soft, feminine look. Here, blush linen
napkins
, pink quartz and blush decor are combined with caramel
dinnerware
for an elegant table setting.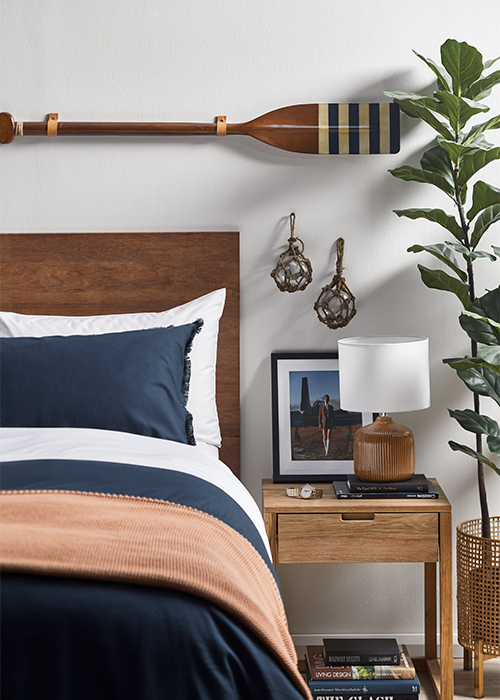 Caramel & navy
For a clean Hamptons-style bedroom, timber furniture and vintage finds are paired with crisp white and navy
bedding
. The nautical theme and solid timber pieces give this space a masculine feel, but this scheme could work just as easily for a classic guest bedroom.
​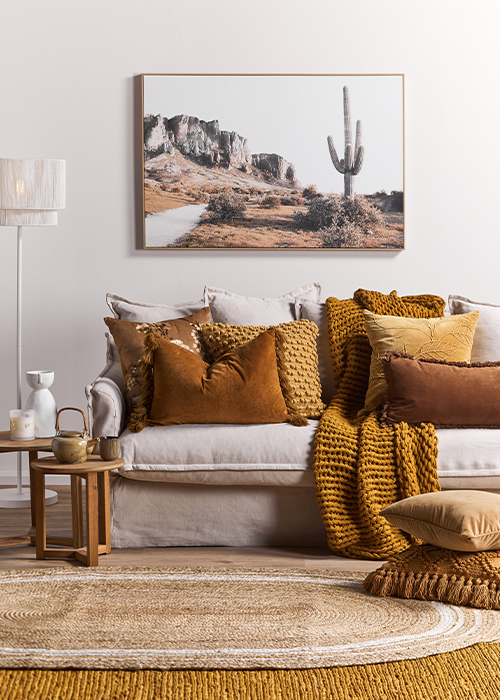 Caramel & mustard
​Instead of cream, use caramel as a neutral colour instead. Here, caramel is paired with mustard for an ultra-warm, cosy living room. Layering the
cushions
in different textures such as velvet, knit and linen add to the plushness, and also gives this space a slightly bohemian feel.