Given how extraordinary the past few months have been for families and especially mothers, who, let's face it, often hold the fort, it's fair to say that this Mother's Day is going to have extra meaning. Here are what some of our mums at Temple & Webster are most looking forward to this Mother's Day…
​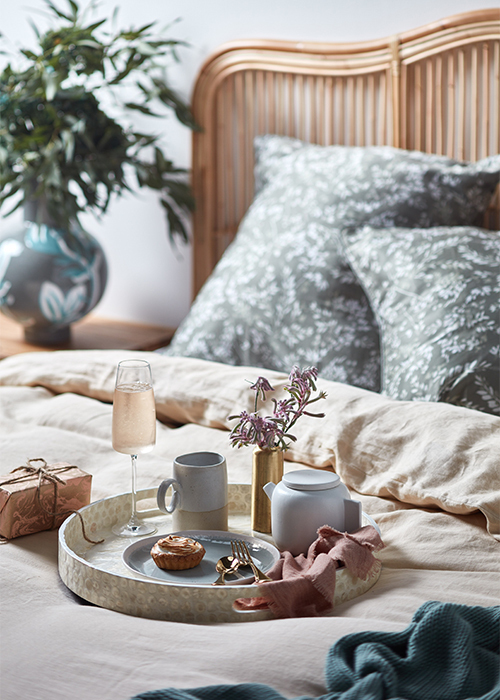 I'm looking forward to a slow day, starting with
breakfast in bed
, while opening the kids' cards. Every year, my husband also helps them do a questionnaire about me - things like how old they think I am, what they think I'm good at - and we always flick through the ones from previous years for a laugh!

I would love nothing more than a little time out after being in an iso bubble for so long. It'd be great to huddle down in a
comfy armchair
with a big glass of wine (Scarborough Chardonnay), the book I've been trying to read for the last month ("Any Ordinary Day" by Leigh Sales) and some peace and quiet. It may be wishful thinking!

What I'd like most is for my mum, who lives interstate, to have a happy day despite not being able to see her in person. I'm also hoping that my daughter picked up on my hints for some beautiful new
terracotta decor
to revamp my bathroom!

What I really want are pancakes with
Champagne
for breakfast. My husband makes the most amazing blueberry pancakes, so hopefully he'll get this message!

I'd love to not have to think about dinner, and what to cook that everyone will eat, so I'm looking forward to ordering in from one of our local restaurants. Baking, however, is something that I do enjoy doing with the kids, and I've been eyeing up this
mixer
to minimise the mess.

Thanks to Fancy Nancy, my kids have learned about beauty spas, so I'll be getting the works: mani, pedi,
massage
, a questionable banana facial, accompanied by "magazines" which they create, including some interesting make-up looks for me to consider.