If a change is as good as a holiday, then a little towel refresh for your bathroom is like taking a trip. These lovely rib-textured bath towels bring a coordinated look to your bathroom, while providing softness and high absorbency. Make sure you have plenty of racks and rails to keep them in their best condition.
Features:
Materials: 100% cotton
Includes: 1 x face towel, 2 x hand towels, 2 x bath towels, 1 x bath mat
Made from combed cotton single low twist yarn
Piece-dyed, classic rib-textured construction
Clean, simple style with borderless design
Highly absorbent
Luxuriously soft
The six piece towel set makes a great housewarming gift
525GSM bath towels, hand towels, & face towel; 750GSM bath mat
Shopping for a business?
Join our Trade+Commercial Program today to access exclusive trade pricing.
Bath Towel 137cm L x 68cm W
Hand Towel 60cm L x 40cm W
Face Towel 33cm L x 33cm W
Bath Mat 80cm L x 50cm H
Overall Product Weight 1.6 Kilograms
Features
Type: Bath Towel Set
Material: CottonMaterial Details: 100% cotton
Pattern: Solid
Quick Dry: No
Super Absorbent: Yes
Age: Adult
Gender: Unisex
Collection: Monty
Care Instructions: Wash separately before use; warm machine wash with like colours; warm tumble dry; warm iron if needed; do not dry clean; do not bleach
Tumble Dryable: Yes
Machine Washable: Yes
Dry Cleanable: No
Box Contents: 1 x face towel, 2 x hand towels, 2 x bath towels, 1 x bath mat
Recycled Content: No
Warranty
Product Warranty: 2 years
See something odd? Report it here.
Reviews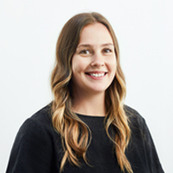 T&W staff say
Affordable yet high quality, these bath towels are super soft, plus they dry beautifully.
melanie, Temple & Webster
Incentives may be offered to verified buyers to write honest reviews.
If you've purchased this item we'd love for you to tell us what you think.
Write A Review 
17 Nov 2023
The thickness is just perfect. They are not too thick or thin and they are good for airbnb.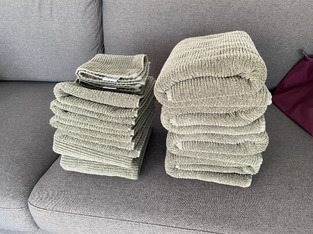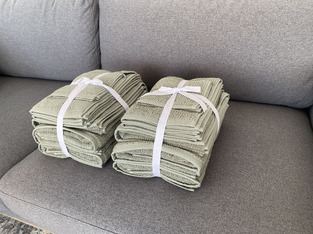 20 Nov 2023
Nice towels. Very absorbent and a nice size . I hate the big oversized towels so these are a perfect size.
15 Oct 2023
Really good quality towel set! Perfect description and colours. Highly recommend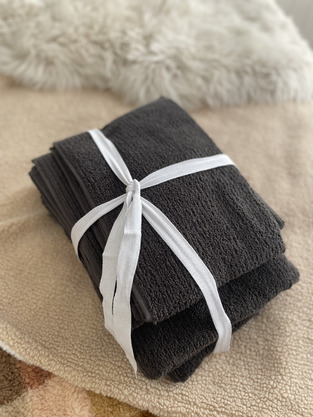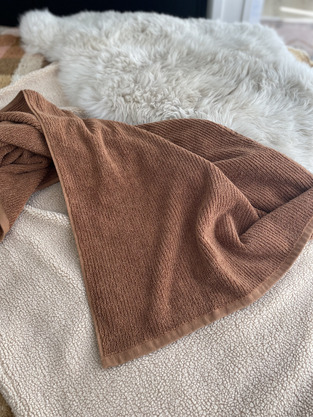 11 Oct 2023
Awesomeness in your prompt attention to ordering of goods...High Five to the company....Product is really beaut and a super colour...This product and your ability to lead a great company is to be commended.... Bravo Bravo Temple & Webster...[supplemental_pict]
7 Dec 2023
The towels are great and I am very happy with my purchase
7 Dec 2023
Lovely colour, little bit thin but still great product.
6 Dec 2023
Great price for a package of towels. Fast delivery service
4 Dec 2023
Nice soft towels
4 Dec 2023
Good quality, great price, washed well and nice and soft
4 Dec 2023
Very soft. Absorbent
When you buy a 6 Piece Monty Cotton Bathroom Towel Set online from Temple & Webster in Australia, we make it as easy to have it delivered to your home in Melbourne, Sydney or any major city.If you have any questions about your purchase or any other Bath Towels & Bath Mats for sale, our customer service representatives are here to help. Whether you just want to buy a 6 Piece Monty Cotton Bathroom Towel Set or shop for your entire home, Temple & Webster has everything you need.