Given all the extra time that we've been spending at home, it's no surprise that many of us could do with a change of scene, but that doesn't mean moving or giving your home a gutting. Sometimes the smallest changes can make the world of difference. Here are 10 easy ways to refresh your home and give it a new lease of life.
​​
1. Give your front entrance a new look.
Create a strong first impression and repaint your front door a bright or bold colour; it's a great way to turn heads and express your personality, plus it makes brown bricks and concrete renders really pop. Once you've repainted the door, dress up your front entrance with a new
doormat
and pretty
potted tree
.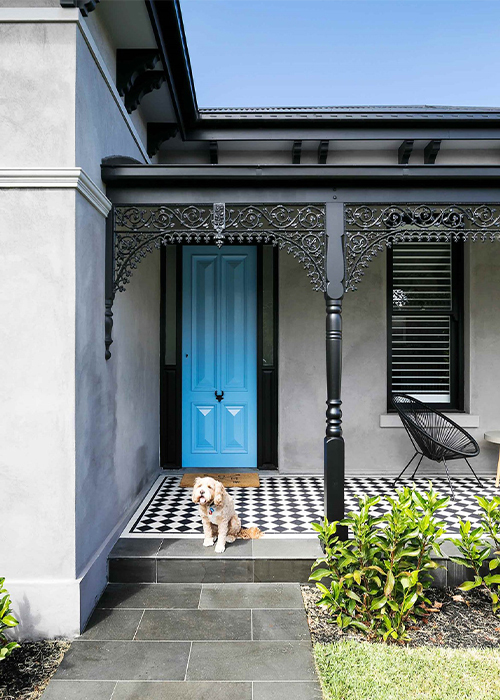 Image by Dylan Lark of Aspect 112. Pull your sofa away from the wall.
Our natural instinct is to push our
sofas
right up against the wall to create more space, but it can make the area in the middle feel too sparse and vast. Instead, pull your sofa away from the wall and allow your room to breathe. Since sofas are quite large, they need something of similar weight across them to balance out the room. Consider adding a couple of
ottomans
or
armchairs
to create a more intimate, balanced look.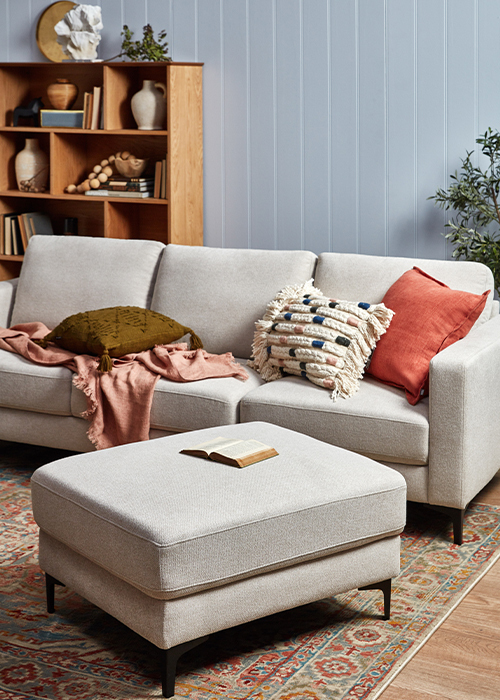 3. Make the most of dead spaces.
Turn awkward empty spaces into a practical or decorative feature. Perhaps add an
armchair
and
side table
, and create a
reading nook
in the corner of your bedroom. Alternatively, use a
bar cart
to make a cocktail station in your dining area. Empty hallway? Add a
console table
, and create a striking display with
wall art
,
decorative mirrors
,
vases
and
decorative bowls
.
Plants
and
floor lamps
are also a great way to liven up empty corners.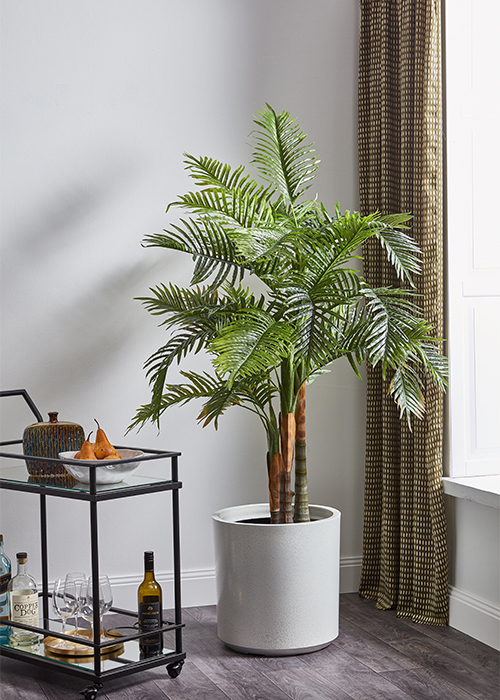 4. Re-style your coffee table, hallway console or bedside table.
Master the art of
the perfect vignette
: avoid too much symmetry; apply the 'less is more' principle, and play with height. Use
trays
to display objects together and coffee table books as pedestals. Have a beautiful art or photography book? Open it up on a beautiful spread and leave it open on your coffee table, using a
paperweight
or beautiful heavy
ornament
to hold the pages down, and change up the page displays every few days to keep things interesting.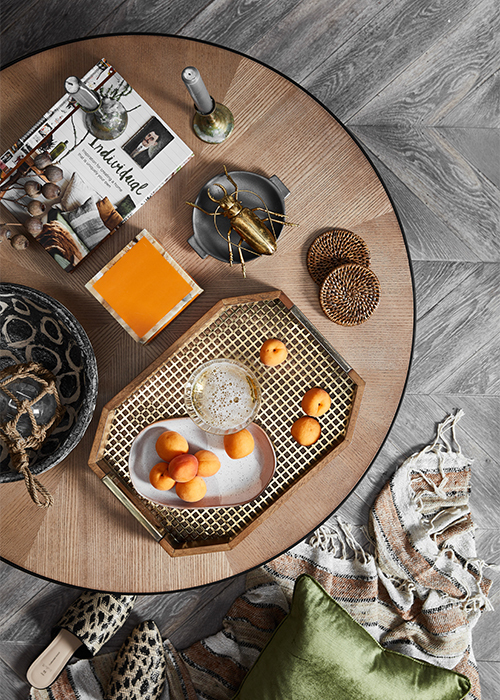 5. Create multiple layers of lighting.
Don't just rely on overhead lighting; add
floor lamps
and
table lamps
to cast light at different heights and angles, and use warm white
light bulbs
for a cosy glow.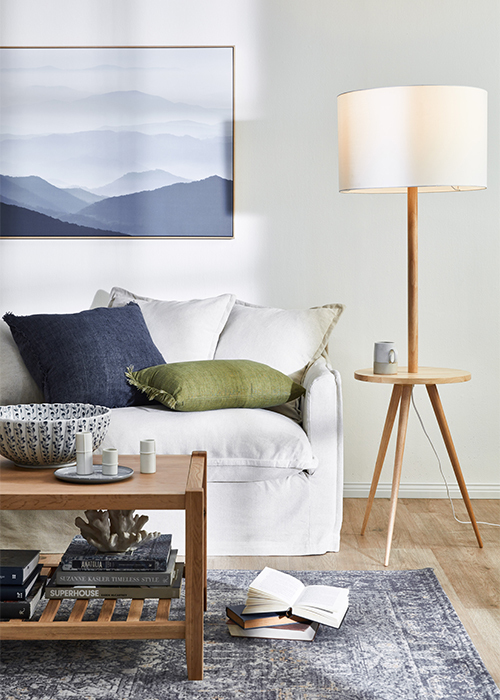 6. Re-organise your laundry area.
Have separate
laundry baskets
and hampers on standby to make sorting your whites, colours and handwashing easier. Hide detergents in stylish
baskets
, and use
wall hooks
to park clothes that need ironing or to hang a tote bag of clothes pegs.
7. Re-organise your toiletries.
Tidy up bathroom
vanity units
, throw out expired beauty products, and group toiletries by type. Make room on counters by using
trays
to corral soaps and beauty products, which not only looks good, but also makes cleaning easier. Not enough counter space? Add a small wooden
stool
or
drum table
to create extra room for your things.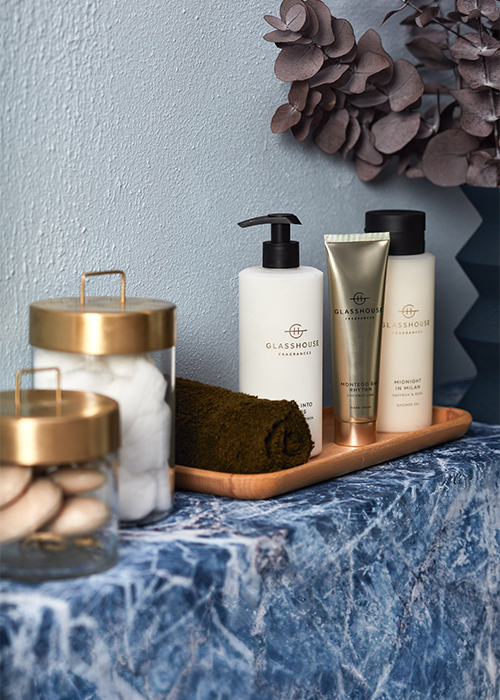 8. Pot some plants.
Add some fresh greenery and pot some plants in some chic
planters
. The gardening will also do you a world of good.
9. Add fresh flowers.
Arrange bunches of seasonal blooms in
vases
around the house. They'll add welcome colour and instantly breathe life into your home. A big bountiful bouquet on your coffee table or console table adds elegance and a luxurious look.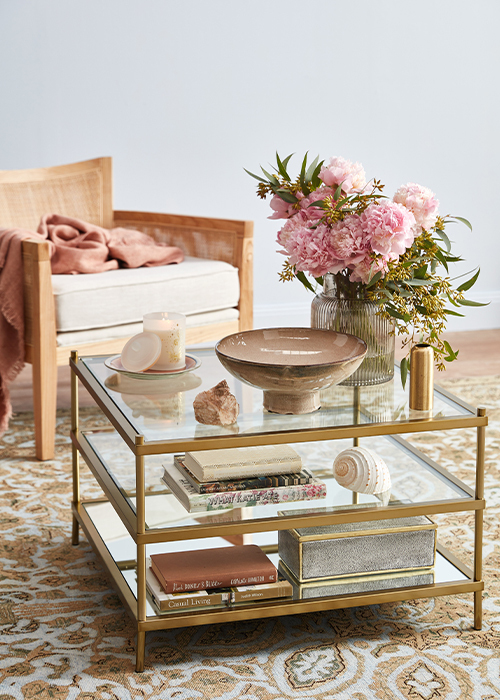 10. Update and re-arrange your photos.
It's time to go through that massive photo library on your server and print some recent pics of the family. Pick the winning shots, put them in new
picture frames
and
create a gallery wall
of family memories.