27 August, 2013
Your picks: bedroom styles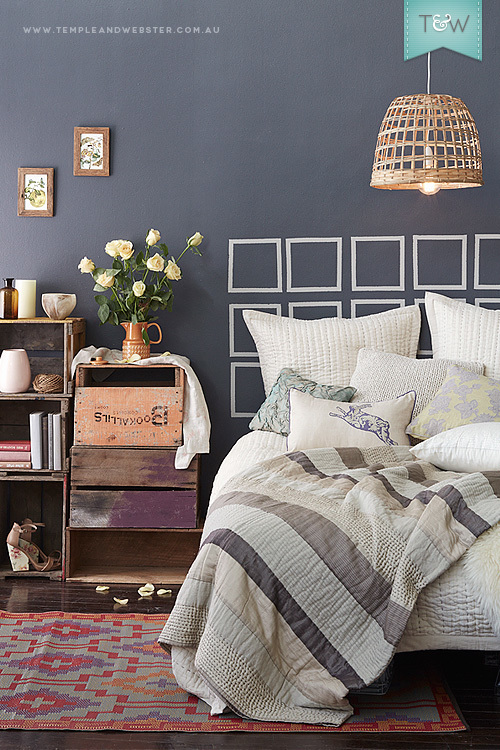 We recently posted a series of bedrooms on our Facebook page to see which style you loved the most. The results are in...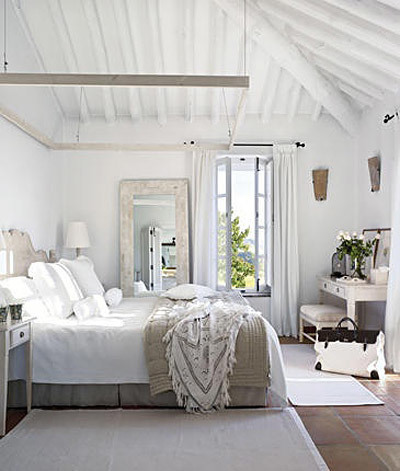 This lofty white space was the runaway winner. Was the light & airy feel just too tempting in the depths of Winter, or are neutrals your favourite bedroom scheme? We felt for Helen, who commented on Facebook that this was her dream room apart from the fact that her husband works in the mines.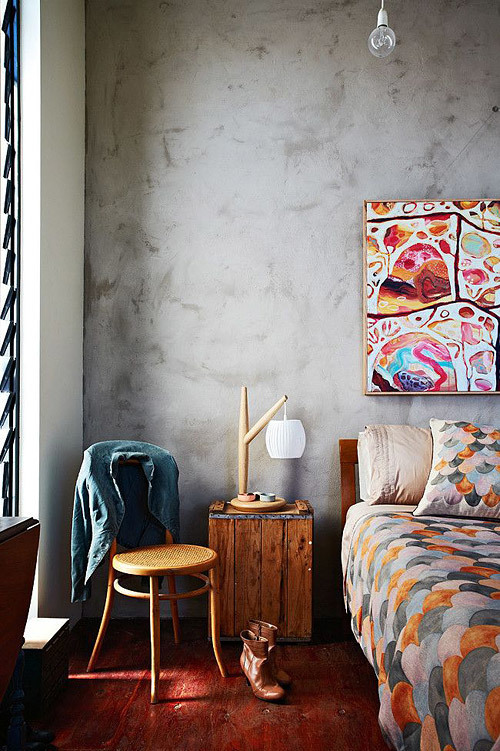 Image - Armelle Habib. Styling - Julia Green via homelife.com.au
We were going for the sympathy vote when we posted the bedroom of Nina Proudman of Offspring, and many of you felt it was 'too soon'. There was much interest in the bedlinen (it's by
Nancybird
, although not from their current season), the lamp (by Melbourne duo
Pierre and Charlotte
) and the artwork (by
Rosetta Santucci
and prints are available via her website).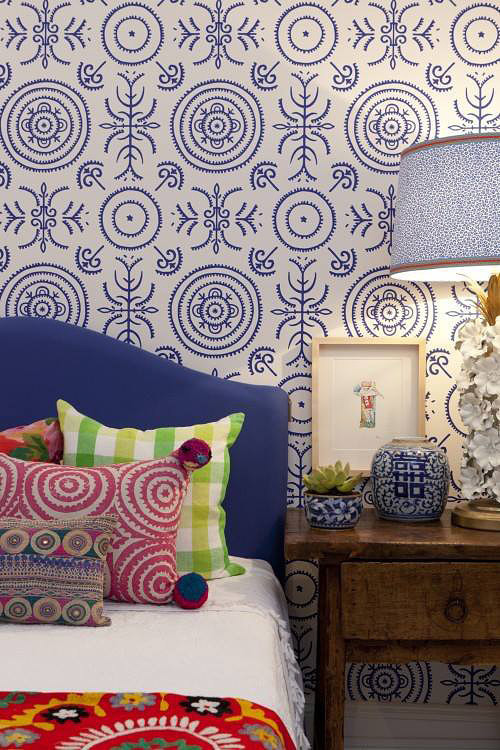 The work of Brisbane's
Anna Spiro
is always popular, and this mix of colour and pattern was no exception. That's Anna's Round and Round the Garden wallpaper for
Porter's Paints
.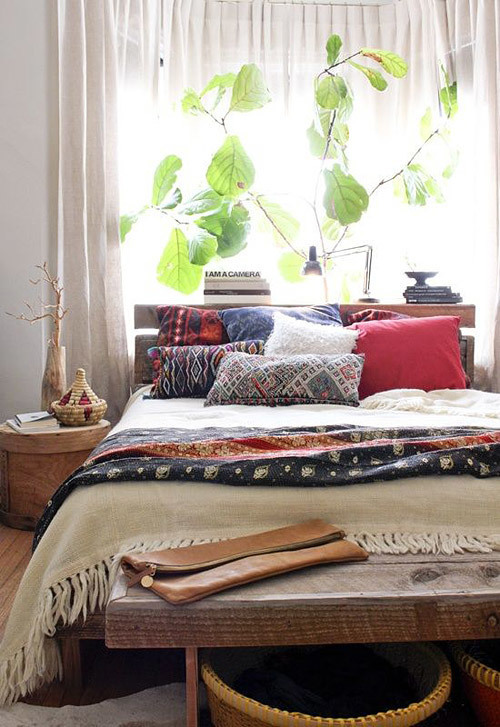 We tempted boho fans with this relaxed room, with the fiddle leaf fig proving a surprisingly divisive factor.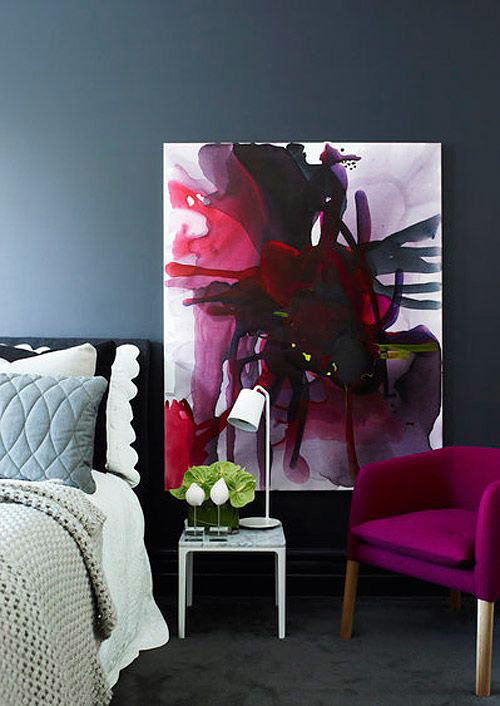 Image - Derek Swalwell.
This bold bedroom by
Mim Design
won fans for its deep, rich colour scheme. Everyone (including us) wants the name of the artist.
Find lots more bedroom inspiration on our Bedrooms board on our Pinterest.