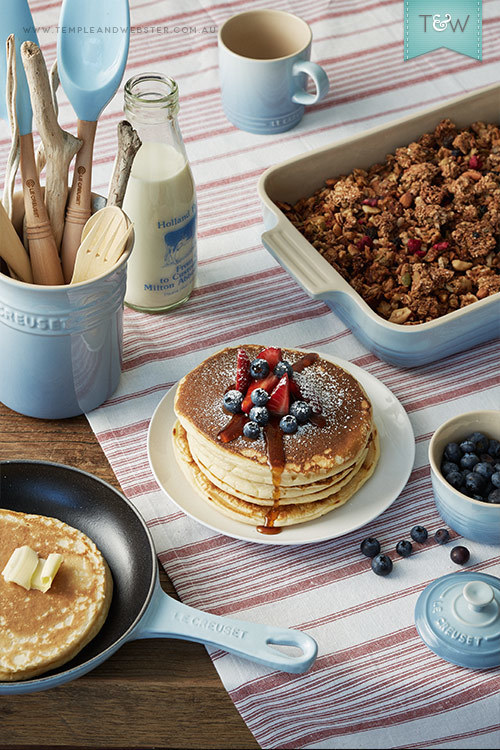 Victoria shares her Le Creuset experience, as well as handy tips on using & caring for your cast iron & stoneware pieces...
I received a Le Creuset Volcano casserole dish as a wedding gift from my much-loved godmother, an excellent country cook. Although technically a present for my husband too, it would be fair to say he has benefited more from the eating side of the equation, not generally being patient enough for slow cooking. Our glossy red dish followed us to London, where it was infrequently used as we rushed from office to bar to club, stopping only for quick-fix pastas and stir fries. Upon returning to Australia I found myself with the enviable luxury of time (combined with the less idyllic experience of small children) and my Le Creuset came into its own. I found almost any variety or cut of meat would reach impressive heights with the addition of red wine, herbs and several hours of cooking time, with the rich red enamel finish somehow adding to the experience of the meal. 13 years on, the dish (and the husband) are still going strong and I appreciate even more what the gift represented. Good food, made with love, and a lifetime guarantee. And who could ask for more than that.
Using & caring for Le Creuset
Le Creuset cast iron cookware:


should be washed in hot, soapy water and non-stick surfaces wiped with cooking oil before first use


can be used on all heat sources, including gas, electric and induction cooktops


performs best when used on medium and low heats after the pan is heated gradually


can be washed in the dishwasher, although this may lead to dulling of the enamel finish


Le Creuset stoneware:


should be washed in hot, soapy water before first use


can be used in the oven up to 260 degrees Celsius or under the grill, but should not be used on a cooktop


is microwave, freezer and dishwasher safe


does not absorb food smells or flavours and resists staining, chipping and cracking


Visit the Le Creuset website for complete care & use information for all products.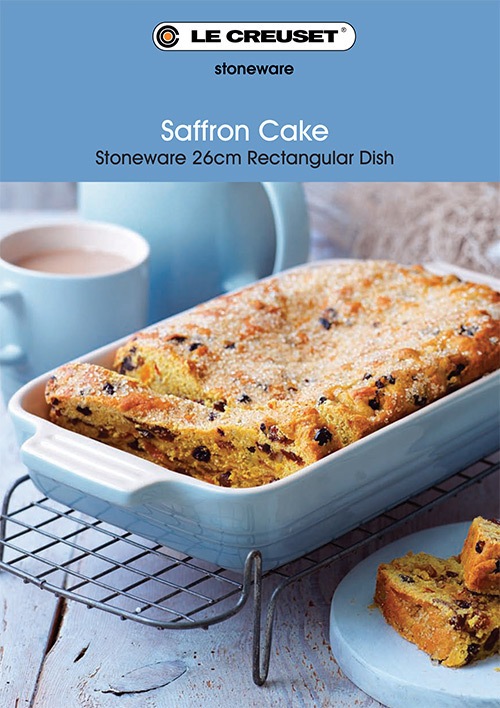 Known for its excellent slow cooking properties, Le Creuset cookware can also be used to cook cakes, bread and more. We've teamed up with Le Creuset to offer
5 free recipes to download
, including this saffron cake.
Download now
or visit the
Le Creuset website
for more cooking tips & recipes.
Shop for your own heirloom quality Le Creuset set today.