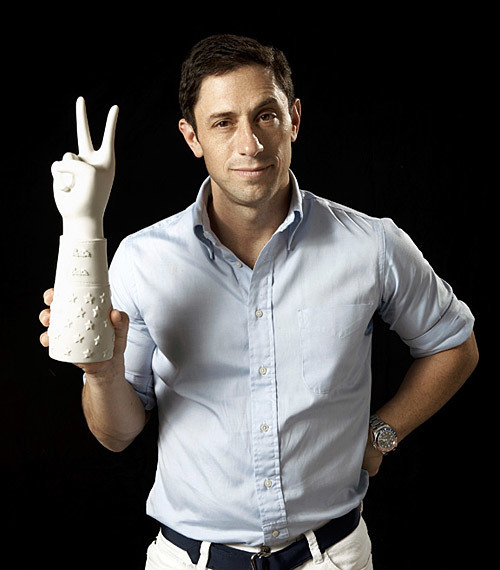 Karen McCartney explores the pop-tastic world of Jonathan Adler. Shop for his unique homewares in today's sale event.
Jonathan Adler
is an American potter, designer and author who is making it his mission to bring 'happy chic' to the world through his playful, yet sophisticated, approach to the design of home wares. Initially famous for his witty ceramics, such as Dora Maar, a many-faced vase in pure white and his Salvador vase, which of course is all about the moustache, he has progressed onto pops of bright colour in cushions and rugs and elegant furniture in shades of ice blue and champagne. His books –
'100 Ways to Happy Chic your Life'
&
'My Prescription for Anti-depressive Living'
, are indicative of his positivity around the power of decorating to give us a shot in the arm of upbeat style.
A DESIGN PHILOSPHY IN 10 QUOTESOn his work:
'There is a nod to rigorous Modernism, there is a nod to craft. But there is a poppiness to it too'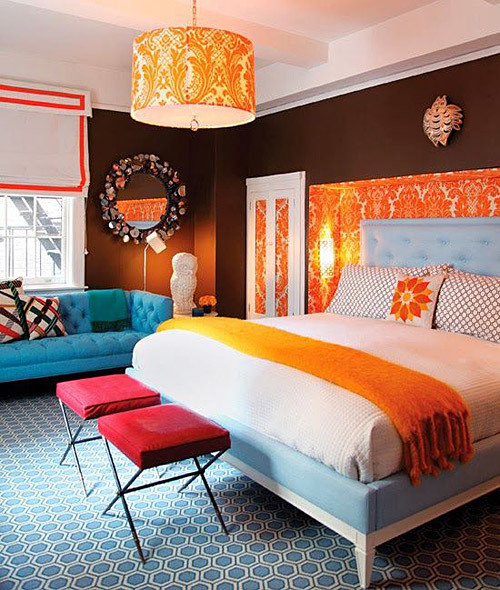 Jonathan Adler's NY bedroom, via Pinterest.
On decorating contrasts:
'I believe in mixing periods. Saarinen chairs in a French Chateau, Louis XV1 armchairs in a futuristic pad'
On wit:
'I work really hard to inject wit and levity into chic and it is a constant challenge. Usually witty and chic are mutually exclusive, and I've made it my mission to make chic joyful'.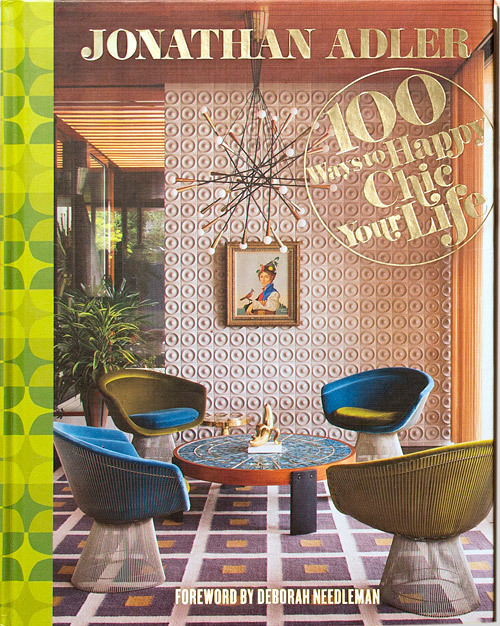 '100 ways to happy chic your life'
On style:
'I believe design should look old and new at the same time'
On attitude:
'I like it when things are chic, optimistic and communicative'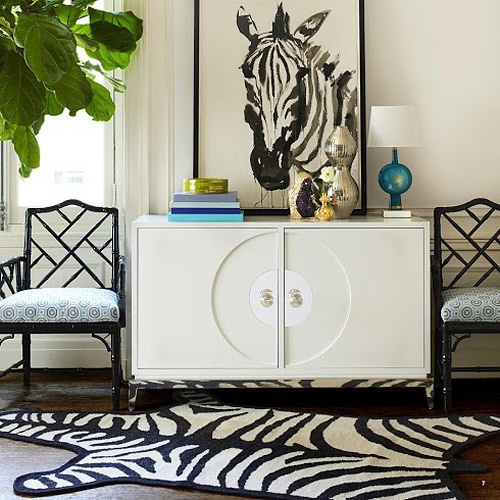 From the Jonathan Adler Fall 2013 catalogue.
On Etsy:
'Etsy is doing the Lord's work. I love nothing more than seeing my fellow craftspeople thrive and flourish and Etsy is an incredible marketplace'
On colour:
'Turquoise forever and orange always'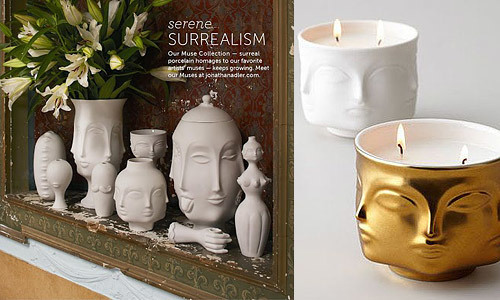 The Jonathan Adler Muse collection, and Muse candles (available in today's sale event)
On effort:
'Some people think design is something that should happen easily and automatically but it isn't. Even I have to spend time thinking about how to arrange things on a shelf. I try symmetry, I try asymmetry. I try different things. With enough effort you can make anything work together. I really believe that'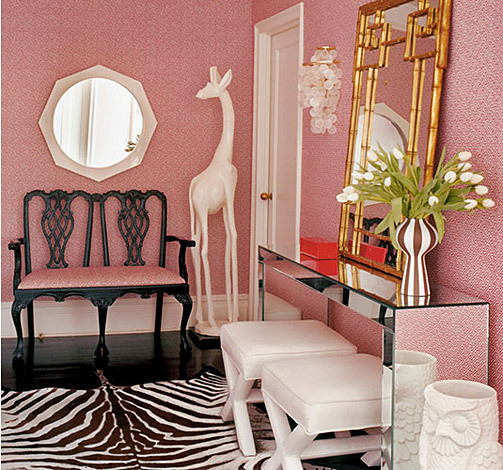 Decoration by Jonathan Adler ,via www.jonathanadler.com.
On furniture placement:
'It drives me insane when people push their furniture against the wall. That's the first thing I notice. Even if you don't have much space it's good to give your furniture a little bit of float'
On his mission
'My lifelong mission is to meld happiness with chicness, and to take over the world with my version of 'happy chic'.
Love the look? Shop Jonathan Adler's vibrant homewares today.