While
pendant lights
,
floor lamps
and
table lamps
all serve well in lighting schemes, it's worth paying attention to wall lights too. Unlike recessed lights and spotlights, wall sconces in particular make stylish decorative additions and, when hung in the right spot, add depth and ambience to spaces. We share ideas for incorporating these versatile lights into your home.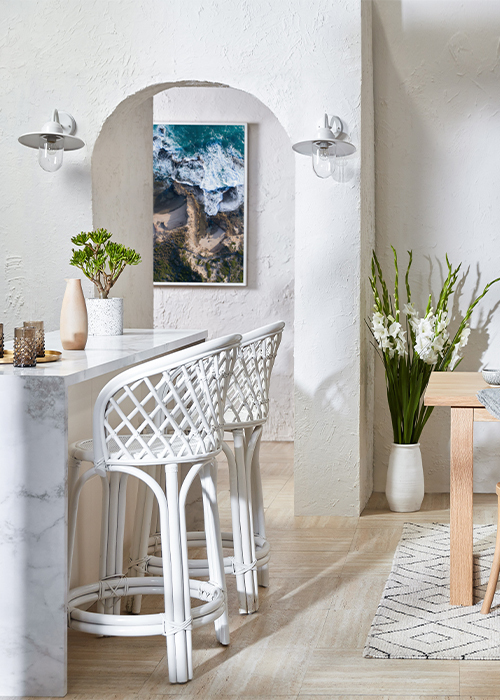 Sulmona Steel Wall Sconce
When should you consider wall sconces?
Wall sconces allow for all types of lighting including ambient, task and accent, making them very versatile. They can also be adjusted in direction, so you can consider them for both up-lighting and down-lighting. Most of all, wall sconces are a great choice if you need to save space.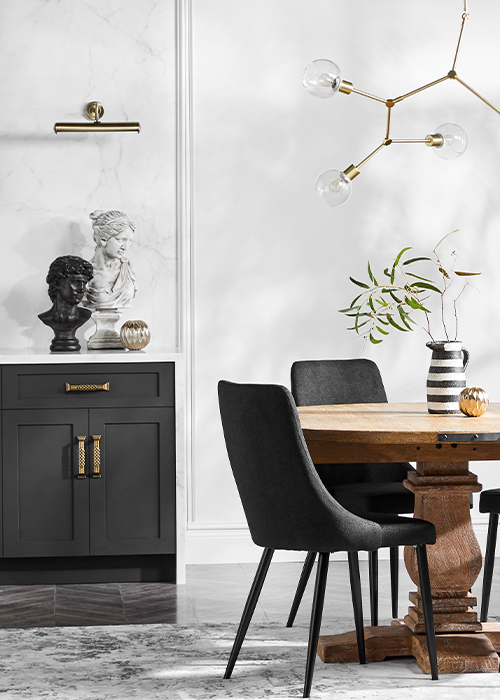 Antique Brass Ricadi Picture Light
Where should you use wall sconces?
Entryways/hallways:
Use wall sconces to light up a long entryway or hallway and create visual interest. You may also want to use them leading up a staircase which creates a flow throughout the house and provides adequate lighting in potentially hazardous areas.
Bedrooms:
Wall sconces as bedside lighting has grown in popularity recently. They're especially effective if a dimmable light is chosen.
Bathrooms:
For task lighting in the bathroom for applying make-up or shaving, consider wall sconces for either side of the bathroom mirror. Beyond being functional, they also add a luxurious hotel-like look to your bathroom.
Empty spaces or highlights:
Wall sconces can be fantastic to fill awkward empty spaces to turn them into more of a functional feature such as a reading nook. You could also consider a wall sconce to frame oversized architectural features such as windows or doors, or illuminate artwork or high ceilings.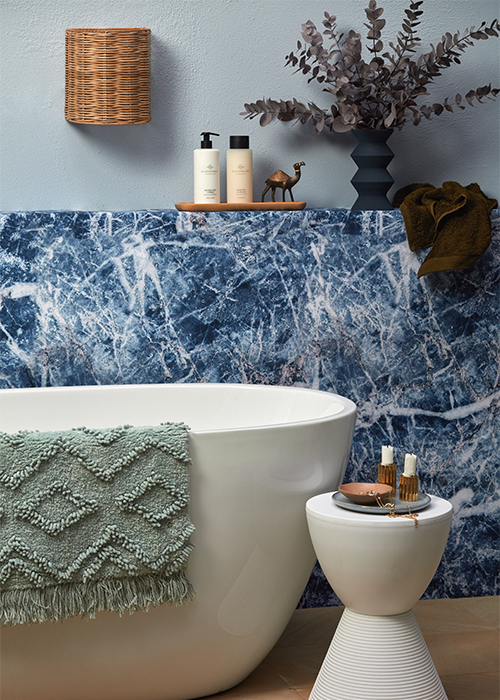 Dune Drum Wall Light
Guidelines for hanging wall sconces
The best guide to follow when hanging wall sconces is to keep them around eye-level, generally between 1.6m and 1.8m. Wall height will come into play though, so adjust for high ceilings.
For up-lights, make sure to keep 30cm to 1m between the wall sconce and the ceiling for adequate light reach.
Space them out every 2m to 3m for long stretches of wall, or at even spaces beside the highlighted feature.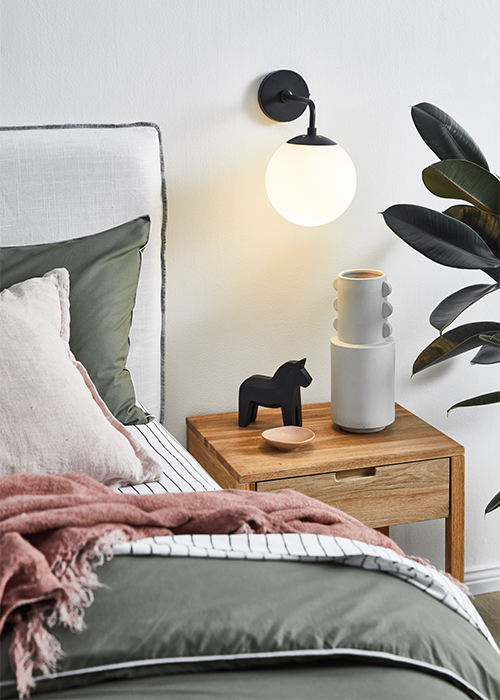 Metro Glass & Steel Wall Sconce
Installing wall sconces
When considering wall sconces, take note of whether the sconce needs to be hardwired, or whether it can plug directly into an outlet, or is battery-operated.
If you go with a plug-in option, be aware of power outlets when choosing where you place your sconce and think about how you'll deal with the electrical cord in terms of hiding it or leaving it exposed.
For a wire-free option with a switch that looks clean and tidy, you'll need to hardwire the fixture to a junction box, in which case, it's best to consult an electrician.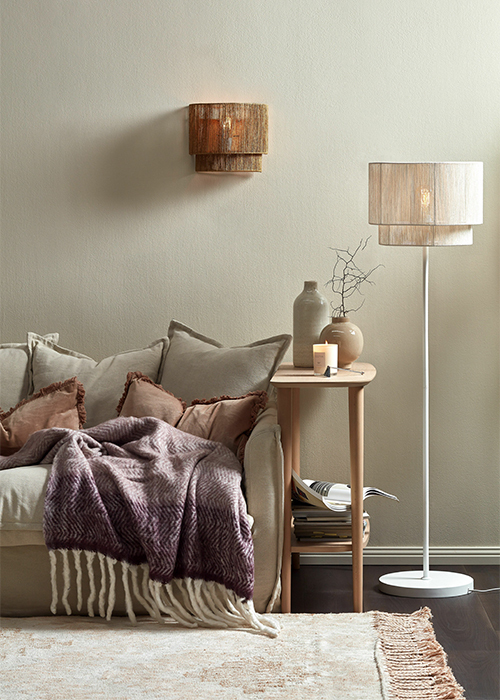 Porter Paper Rope & Steel Wall Sconce
The different types of wall sconces
Armed wall sconce
- This sconce features a bulb that is mounted on a fixed bent arm that can be adjusted to give you control of the light direction.
Flush-mount wall sconce
- This sconce does not include any protruding elements such as arms or ornamentation, offering a compact lighting option that provides broad even illumination.
Corner wall sconce
- This type of wall sconce allows you to mount it at the seam where two walls meet.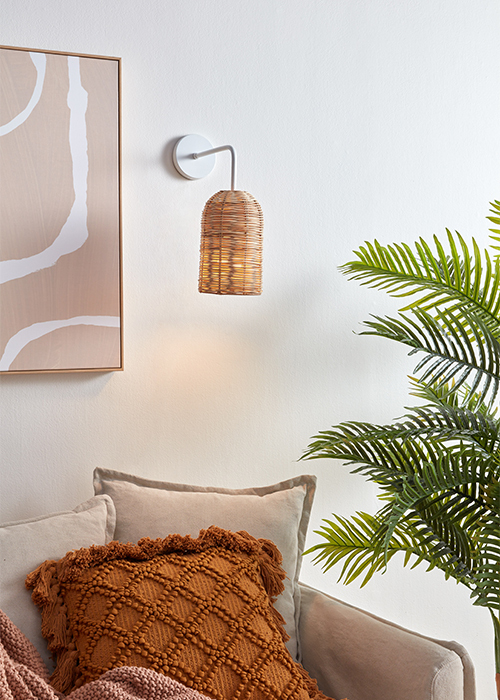 Long Dune Wall Sconce
Shop our range of wall sconces now.