We love seeing how you style your T&W purchases and how they come to life in your homes. By tagging us on
Instagram
, we get to see the furniture and decor that you're loving and, in this series, we're highlighting some of these favourites through your images. Up next, we see where the
Tate Arched Wooden Framed Wall Mirror
is living in homes around Australia.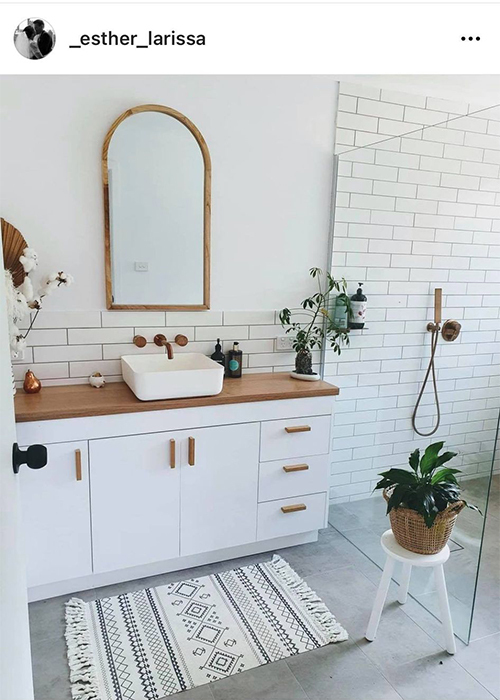 Image via @_esther_larissa
Wooden accents are a gorgeous addition to a white bathroom, giving this space a rustic-chic atmosphere.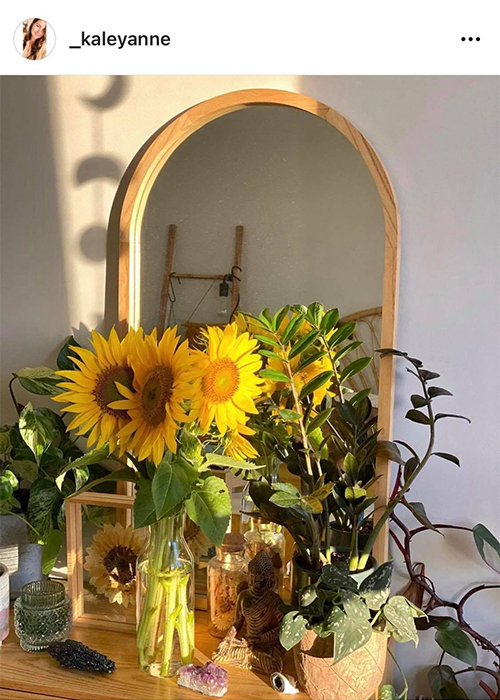 Image via @_kaleyanne
It's all sunflowers and golden-hour for @_kaleyanne, showing that the Tate doesn't have to be front and centre to shine.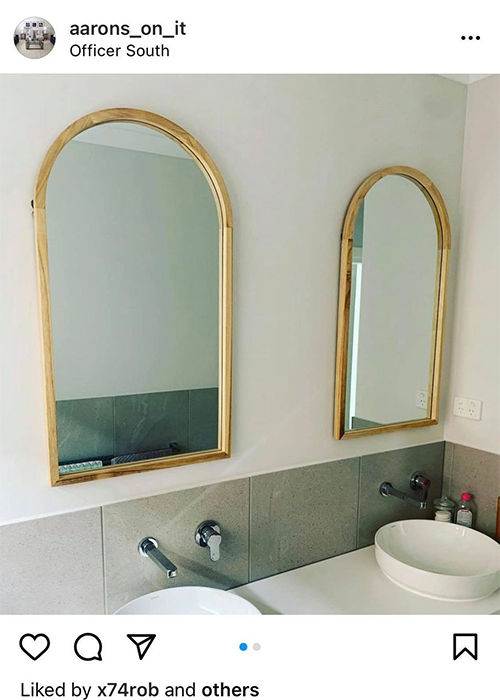 Image via @arrons_on_it
Partner sinks never looked so good with the perfect mirror pair.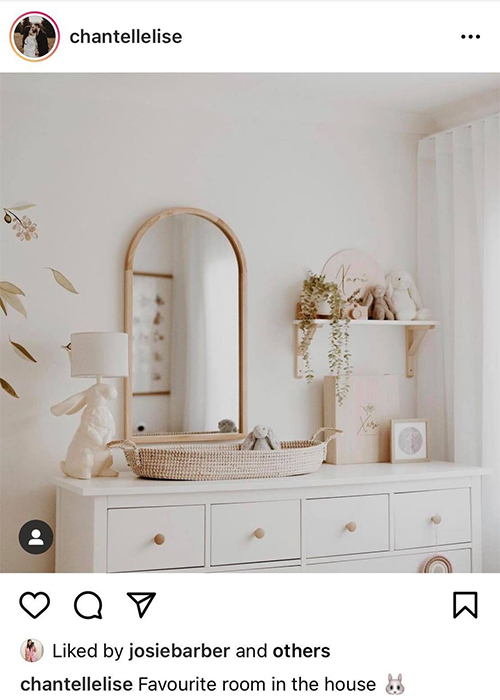 Image via @chantellelise
@chantellise keeping the nursery light and bright, with the Tate in the perfect place to catch a glimpse of cuddle time.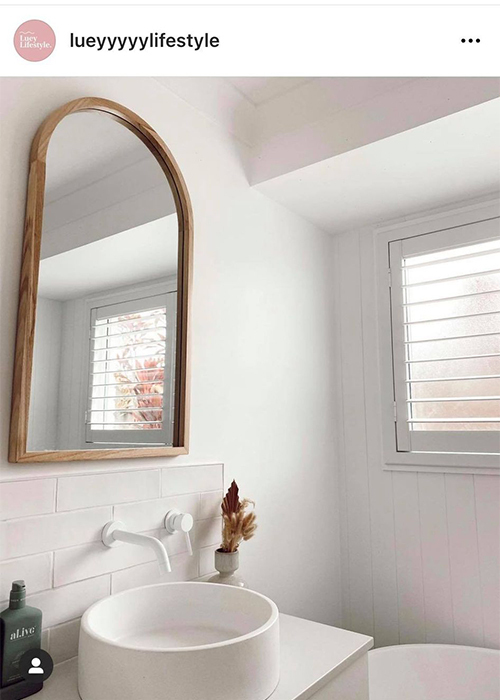 Image via @lueyyyyylifestyle
Sometimes all you need is dried flora to complement the Tate's natural beauty.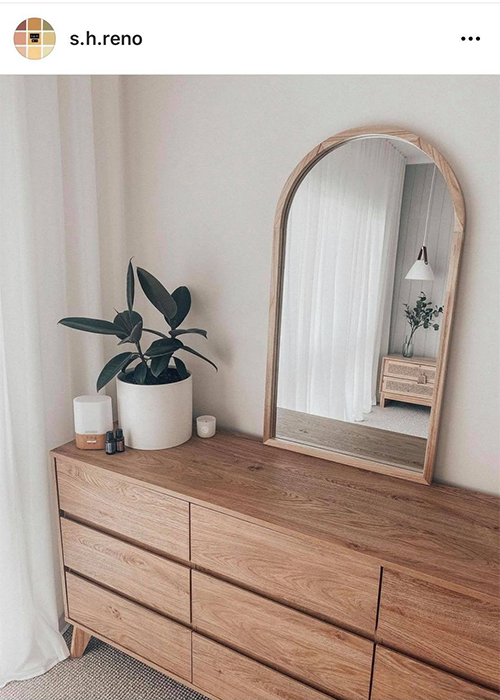 Image via @s.h.reno
​Simplicity is key with @s.h.reno, displaying how you don't need to hang a mirror for it to be perfectly styled.
To be featured in Where it Went, take a photo of your latest T&W purchase in your home and share your interior styling snaps in our Reviews or tag us on Instagram with #MyTWStyle.