As part of this year's Choose to Challenge theme for
International Women's Day
on March 8, 2021, we asked some of our female leaders what they're doing to pave the way for a gender equal world.

I feel incredibly fortunate to work for an organisation led by co-founders who actively and genuinely promote gender equality; continuously look to create gender balance across all departments and hierarchical levels; and create a safe space for everyone to grow, be respected and be heard. While this should be a base-line expectation in all workplaces, we know that is, unfortunately, not the reality. As People & Culture professionals, my team and I have a responsibility to ensure that we maintain this standard of equality in the business as we continue to grow.
One of my favourite books on equality is
Not Just Lucky by Jamila Rizvi
. I highly recommend it to women of all ages and to anyone who manages women as it highlights the scope of issues that can exist in the workplace, both conscious and unconscious, and helped me shine a torch on some of my own limiting belief systems.
As the mother of an 11-year-old girl, I aim to be very aware of the examples that I set for her and strive to surround her with the most diverse group of people so that she knows that anything is possible for every single one of us, regardless of gender. But we are all works in progress and I think it's imperative that we keep learning and expanding our belief systems on this topic to create the best world possible for everyone.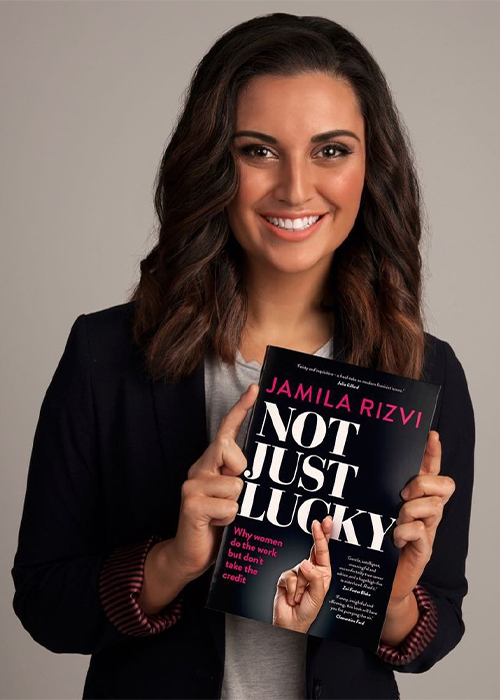 Image via @jamilarizvi

Having worked in buying for 30 years, it has been wonderful to see how corporate cultures have evolved to enable women to be successful both in the workplace and at home, and to have seen such an increase in women in key roles among our supply partners around the world. The recognition and support of talent, regardless of gender, has been a revolution in my working life.
At T&W, we have created flexibility for all of our team members to assist with work life balance. In the spirit of true equality, you don't need to be a woman or have a family to enjoy these benefits.
At home, our family models equality and there are no gender stereotypes. In fact, you're more likely to find me mowing the lawn and my husband cooking than the other way around - his cooking is much better than mine and I like to think my hedges are better than his! I think it's important to play to your strengths whatever they are, and to encourage others to do the same.

I live in an all male household (including the dog), so it is essential that I teach that gender should never be an issue or a limiting factor. In fact, it should not be a factor at all. Teaching this to my seven-year-old son has been so rewarding as I gently mould the way he views gender and surround him with strong, independent female role models in our wider family.
I am also thankful to be working in a company that has such a strong focus on inclusivity and gender equality. This is central to the way that we all approach our workplace relationships and the values that we hold. It is empowering and refreshing, but really, it should be the norm for all organisations.
This quote from the indomitable Sheryl Sandberg (pictured below) is what I envision and what I work towards:
"In the future, there will be no female leaders. There will just be leaders."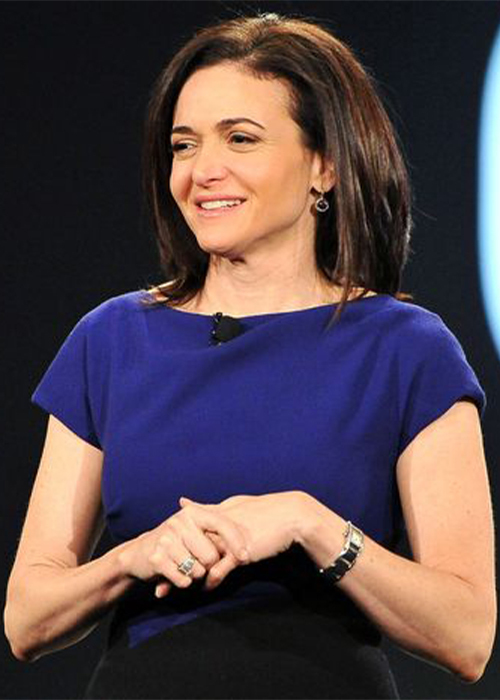 Image via thecut.com
​

I grew up in a Greek household where the men tended to dominate conversation and get away with more. I remember resenting the fact that my brother would be treated differently to me, and that inequality never sat right with me. As a mother, I am always talking about fairness and gender equality with my 14-year-old daughter and 12-year-old son. It's important for me not to shy away from discussing important issues, and the recent rape allegations within the government has prompted me to discuss things like consent and respect too.
As a manager, I am all about empowering my team, regardless of their gender, and that means making them feel heard and reminding them of their strengths.