They're the most sought-after thing in luxury bedding and, while they'll definitely dress up your bed with its sheen and softness,
silk pillowcases
are so much more than just a pretty accessory. Discover its range of benefits that literally give new meaning to the term beauty sleep.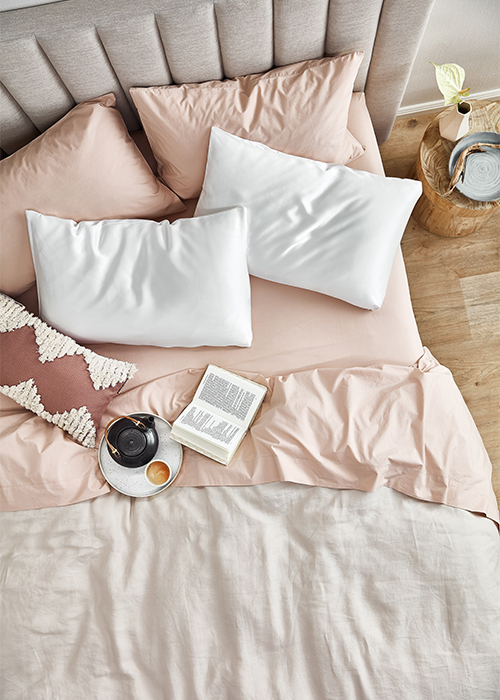 They stay clean for longer
Silk fibres are naturally more resistant to the accumulation of mould and dirt. This is partly because of its ability to wick away moisture, preventing bacteria from building up and keeping odours at bay. Now, while they may not have the magical ability to clear up acne, sleeping on pillowcases that don't have a layer of mould and bacteria will help keep your skin clean. Just make sure you're keeping up your nightly skincare routine as well.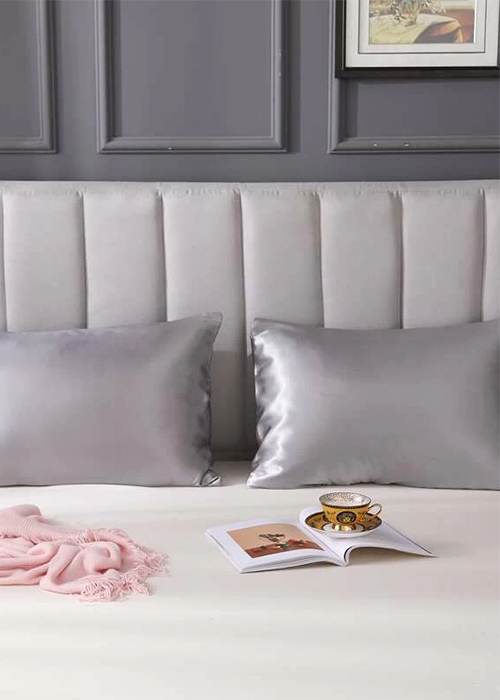 Image via sheinSoft on skin and hair
That luscious slippery feeling of running your hands over silk isn't just fun but has actually been proven to help with facial dryness and fine lines. That smooth sliding reduces the friction that occurs when you move around in your sleep, stopping tangles and frizziness in its tracks. It also means you're less likely to crush your face when sleeping on your side and front, which can cause fine lines and wrinkles. It also has the added benefit of being non-absorbent, keeping all your moisture locked into where it's supposed to be; on your face and hair.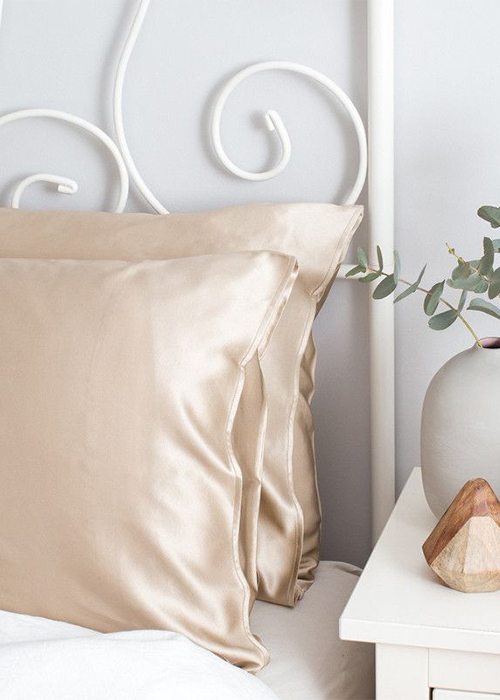 Image via hardtofind.com.auTemperature control
Silk is one of the few materials that has natural temperature-regulation, meaning you'll never be searching for the cold side of the pillow. This reduces nightly sweats and allows you to get a deeper sleep, making you comfortable whatever the season.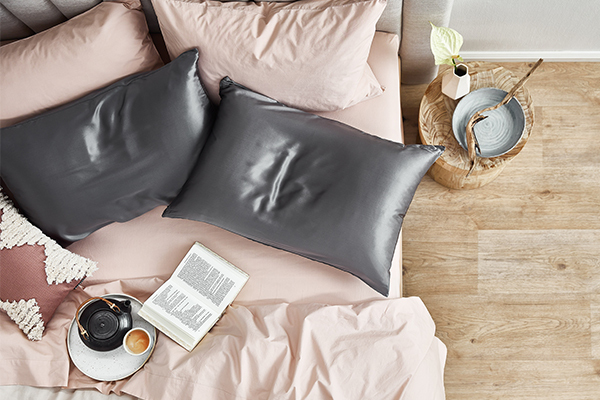 Silk is strong
Though it may look dainty, silk is actually stronger than your usual choice for bed linen: cotton. Its strength means that it stands up to wear and tear and will last longer than your other bedding, making it more cost-effective in the long run. While they may be a scary investment to make, your silk pillowcases will stay in good condition for a long time, and you may end up saving cash on replacements in the long run.

"
Apart from keeping your hair and skin smooth, silk pillowcases can make even the most unkempt bed look luxurious. Avoid an overly palatial vibe by combining with more relaxed bedding materials such as cotton and linen."
Feel fabulous by shopping our range of silk pillowcases.