We share the hottest bedroom trends for summer, including decorating tips, furniture solutions and style themes to stir your bedroom out of hibernation.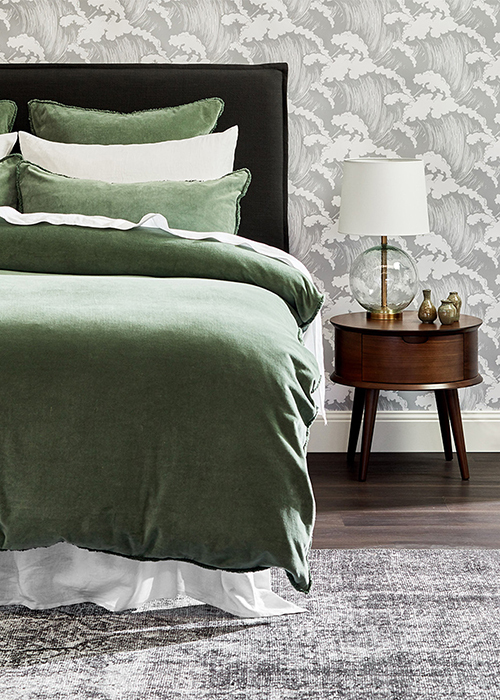 1. Play with patterns
Proud patterns bring a decorated look to the bedroom, whether it's a wall that's been turned into a feature with
wallpaper
to create a focal point or boldly patterned
bed linen
.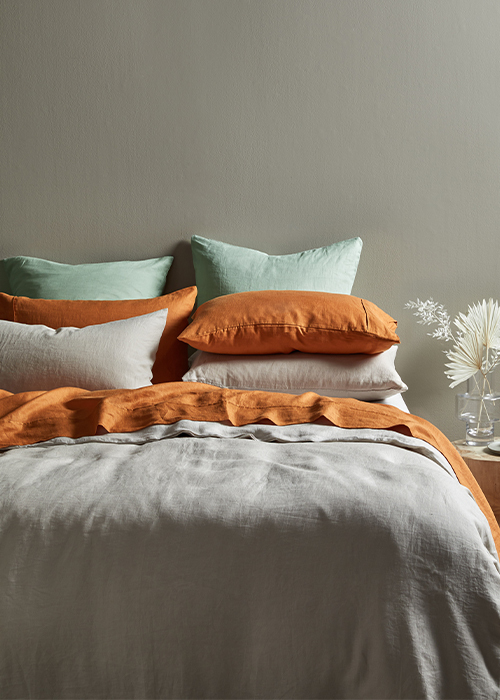 2. Mix up bed linen
Tailor your
bed linen
with different colour combinations that you can swap around depending on your mood. This has the added benefit of giving you multiple options even while you've got a set in the wash.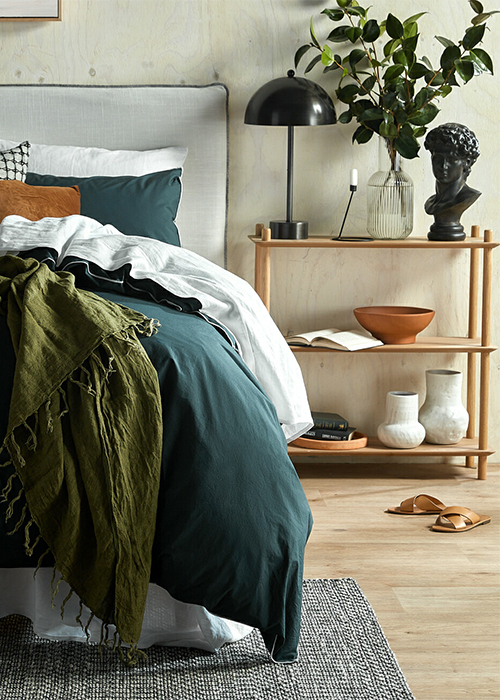 3. Try alternative bedside furniture
In rebellion to the common
bedside table
, we're seeing an abundance of unexpected bedside solutions including
side tables
,
console tables
,
desks
and
bar carts
.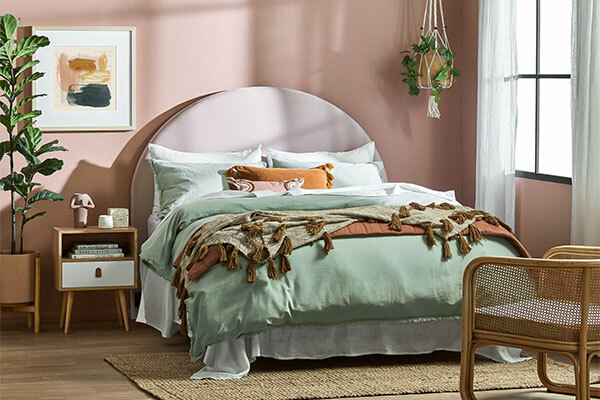 4. Go for curves
Embrace the rise of rounded edges, archways and curvaceous furniture with curved
bedheads
, circular
cushions
, rounded
armchairs
and
lamps
.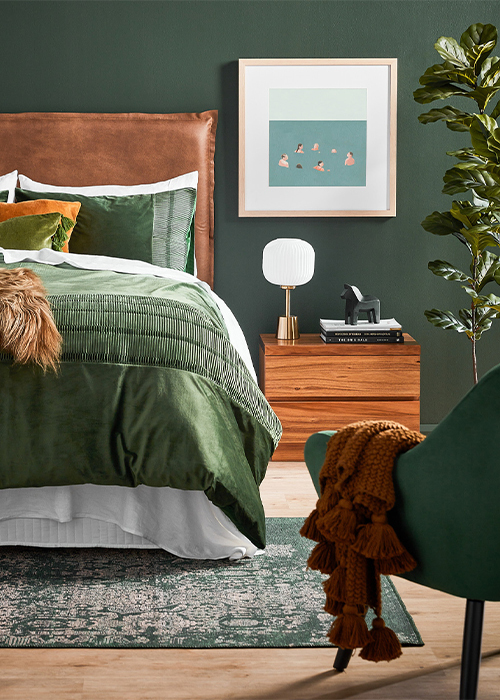 5. Decorate with shades of one colour
Bedroom decorating with one dominant colour strikes a balance between comfort and strength. Pick something bold that allows you to play with different shades, so you add dimensions to your pieces.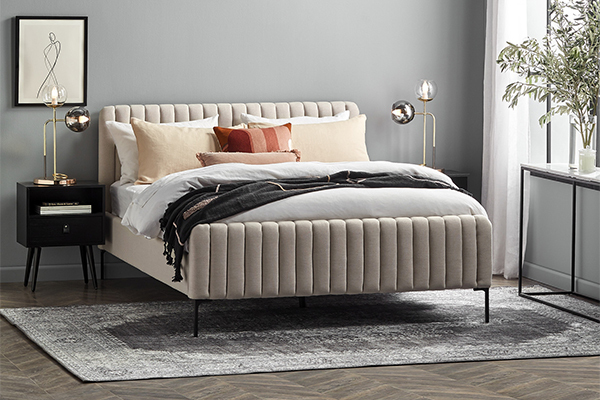 6. Adopt a tailored approach
Just like a well-made suit, this tailored style heroes fine structured form, elegant seams and timeless neutrals.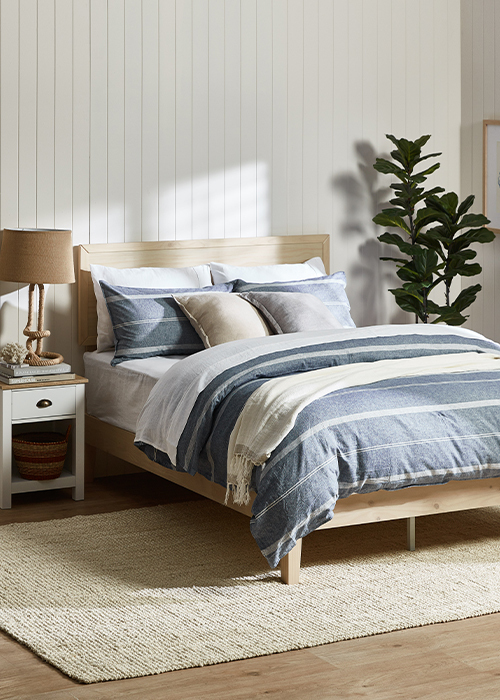 7. Think bright and breezy
Modern coastal is still gaining momentum this season. Keep it simple but sophisticated with whites, creams, soft blues and greys for a calm and soothing look. Texture is key, so go for tactile linen bed linen, flowing chambrays and
natural fibre rugs
.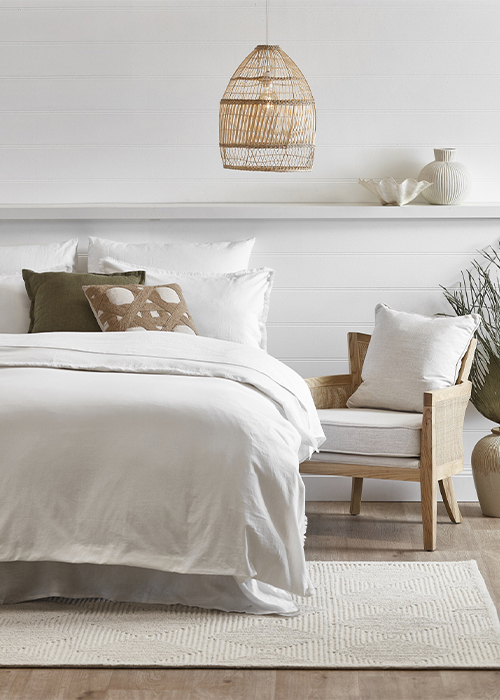 8. Create meditative spaces
Creating a zen space is all about reducing clutter and using quality materials. Take a minimalist approach to styling and enhance relaxation with soft, luxurious bedding.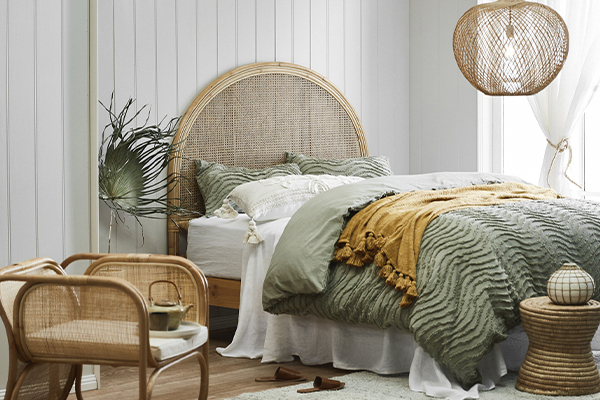 9. ​Bring light in
Gone are the heavy blockout curtains that make you want to stay in bed all day. Instead, we're seeing the move to
sheer curtains
to encourage light flow in response to studies into natural light cycles and the effect on sleep patterns.