The word modern gets used a lot when describing interior styles. There's classic modern design,
mid-century modern styling
and even
modern farmhouse
, but what exactly does 'modern' mean? And how is it different from contemporary? We break down the characteristics of modern styling.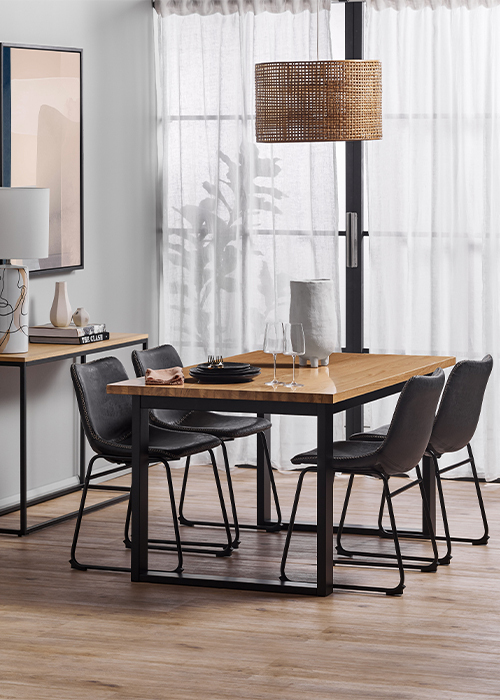 What is modern style?
While modern and contemporary by definition both refer to the present, modern styling is actually in reference to the Modernist design movement that came out of the late 1800s to early 1900s period. As people began to turn away from the over-patterned and ornate Victorian, Renaissance and Gothic styles, the modernist movement featured clean lines, strong angles and embraced the functional, which is why it can seem so minimalistic. Sculptured, firm silhouettes take centre stage in modern styling and raw, organic elements are used to highlight and accent spaces.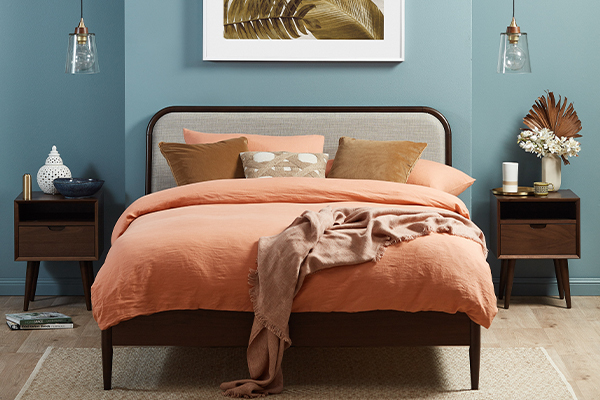 The elements of modern styling
Simplicity and function
Urban and edgy details
Sleek and organic shapes
Raw materials
Furniture with solid bodies and splayed, tapered legs
Subdued colour palettes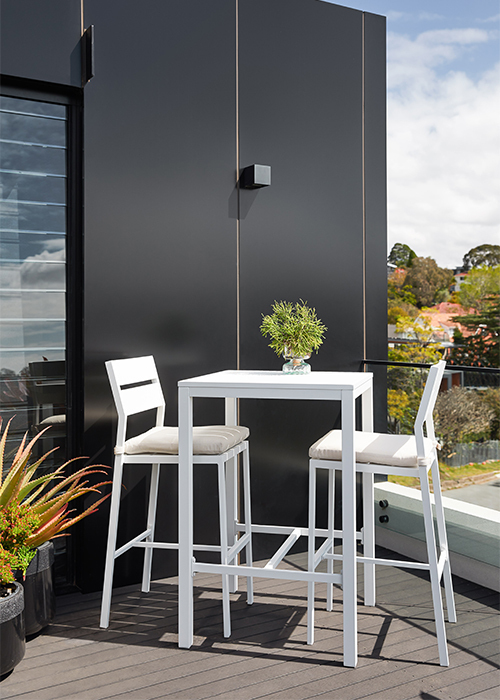 Materials used in modern design
Accessibility is a large part of modern styling, so materials that reflect this are often used in a purposeful way. These include:
Plywood
Reclaimed timber
Steel mesh
Smokey glass
Ribbed glass
Leather (real and faux)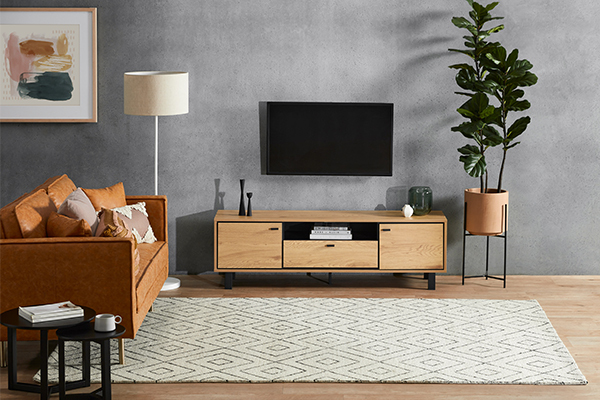 The difference between modern and contemporary styles
Where modern styling refers to a specific moment in time, contemporary is used to describe the style of the present day. At the moment, it reflects a more current interpretation of the modernist movement. It developed throughout the 1980s and 1990s and is less restrained than modern styling in terms of colour choice, with curvier lines. While it feels brighter, contemporary styling can also be slightly more clinical as it doesn't feature as many organic elements or earthy layers as modern styling does.
Want to give your home a modern update at great-value prices? Find the best in modern urban design with our Loft 23 collection here.