05 May, 2017
How to do modern farmhouse style
We've all seen those beautifully refurbished cottages and homesteads splashed on the pages of
Country Style
magazine. With restored architectural features and updated decor and furnishings, the elements of the modern farmhouse typically includes warm rustic timber, neutral linens, hints of industrial black metal in furniture and lighting, and textured surfaces like painted brick and shiplap panelling. We break down this rustic comfortable and minimal style, and take a look at a few charming modern farmhouse dwellings around Australia to get you inspired.
​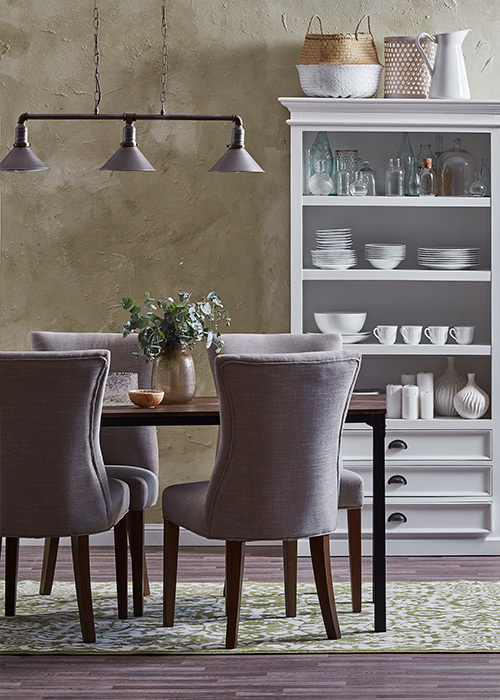 What is modern farmhouse?
Obviously, the 'farmhouse' style varies greatly, with each region (and country), having its own distinct style. Generally speaking though, farmhouse style is warm, cosy, full of character and, above all, practical. Everything in the space is durable and longlasting, which also lends to its rustic, lived-in feel. Modern farmhouse takes the comfortable parts of this style and pares it back a bit, focusing on minimalist decor and neutral tones to highlight architectural elements such as exposed beams and panelled walls.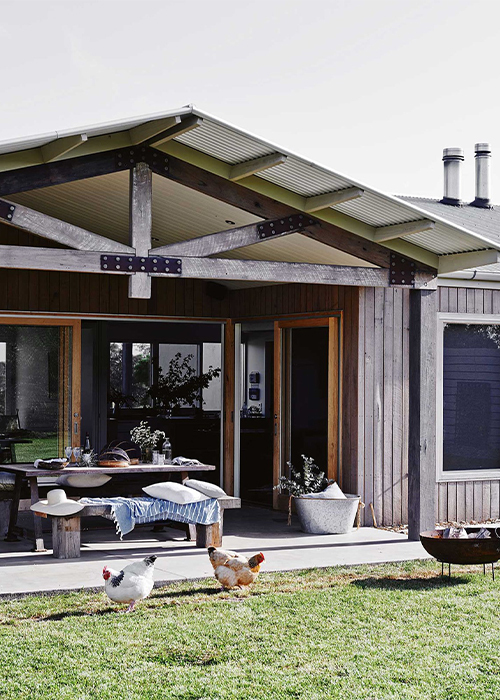 A 20-acre property in Freshwater Creek, VIC. Image via CountryStyle
Outdoor modern farmhouse styling
Set the scene outdoors with a classic concrete patio styled with an unfinished wood table setting and a fire pit close by, and slide-away doors giving it that modern edge and functionality.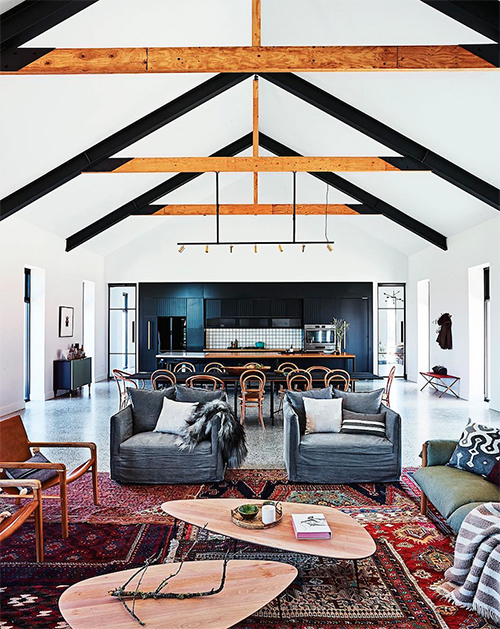 Family farmhouse in Oberon, NSW. Image via Inside Out
Use architecture as a feature
Exposed timber beams and soaring ceilings set the scene in the incredible farmhouse designed by
Inside Out
style editor (and ex-T&W stylist) Jonathan Fleming for his family property in country NSW.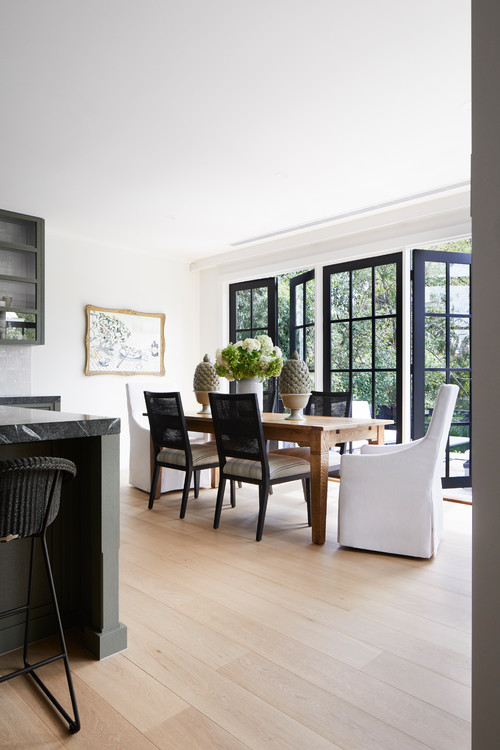 Modern farmhouse kitchen in Mount Martha, VIC. Image via houzz.com.au
Create an indoor to outdoor flow
Modern farmhouse is all about feeling at one with the countryside, and what better way to do that than by taking away the barriers to the outdoors. This wall of windows that open out onto the patio lets in both sunlight and clean, fresh air.
​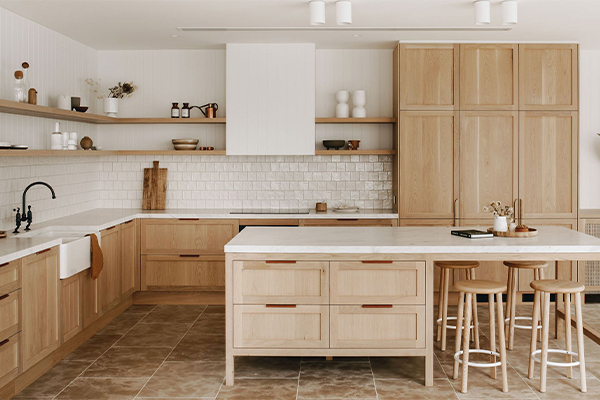 Heritage home redesigned in contemporary country style in Adelaide, SA. Image via The Design Files
Add modern flair to your kitchen counter
There's no point having a farmhouse without a big ol' farmhouse kitchen. An expansive island and deep farmhouse sink are essentials, with gleaming marble and sleek tapware to bring the space into the 21st century.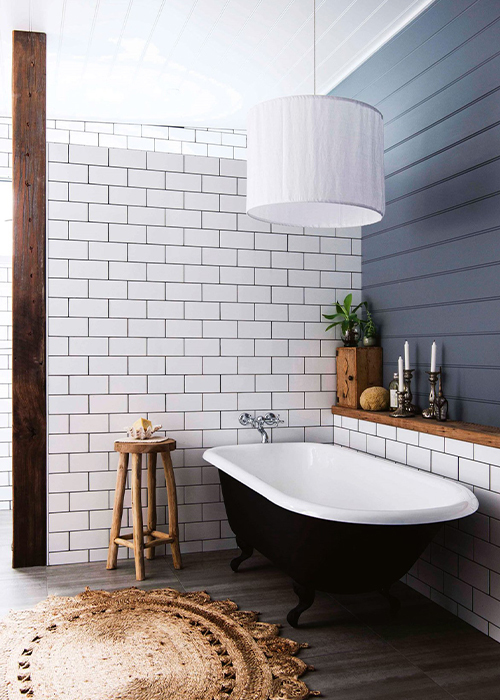 A coastal cottage with farmhouse styling in Mollymook, NSW. Image via CountryStyle
Highlight core country elements
This bathroom mixes chic black and white colouring and modern tiling with raw wood elements and a deep claw-footed tub. The exposed beams and panelling keep it grounded in the farmhouse style and the clean lines add that modern touch.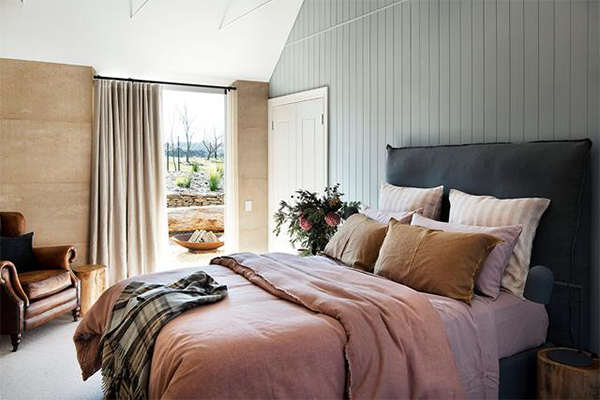 Nguurruu Farm, a former sheep property in the Southern Tablelands, NSW. Image via CountryStyle
Create a bedroom you won't want to leave
The stone walls and clean lines of the curtain rods and ceiling beams add modernity to the leather and linen rustic feel of this cosy guest bedroom, with easy access to an outdoor fire pit for those cooler nights.