Spring has sprung! Bring on the flowering wattle and jacaranda, swooping magpies, and more days for T-shirts, shorts and thongs. It's also time to make the most of delicious spring produce. Think vibrant green veg like asparagus, artichokes, beans and spring onions. After a season of heavy comfort food, there's never been a better time to get some greens on your plate. Here, we share the seven green dishes we'll be cooking up this spring (hope you like pesto because we do!). Not everything's vego and, don't worry, there's still a lasagna in the mix because we can't resist a cheesy bake.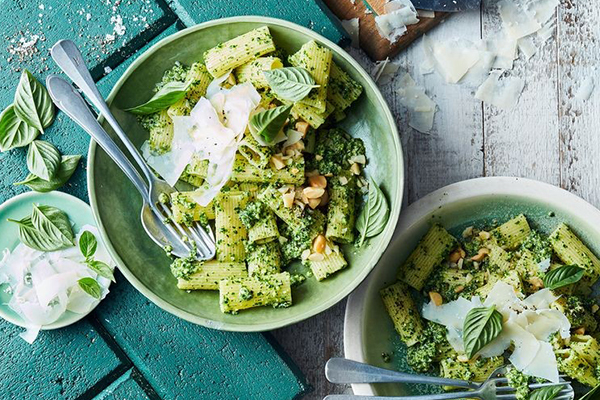 Image via delicious.com.au1. Super-green pesto pasta
Make pesto extra-substantial and nourishing by adding broccoli, kale and spinach. We also love the kick of chilli and use of macadamias instead of pine nuts. Make life easier with a quality
food processor
for your pesto.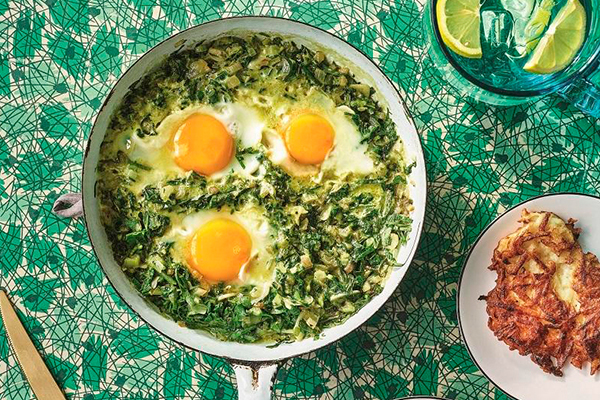 Image via chowhound.com2. Creamy green shakshuka with crispy latkes
This North African baked egg dish gets a green makeover with plenty of leafy veg and herbs. A side of latkes or Jewish potato pancakes make the perfect accompaniment to enjoy the creamed spinach-style sauce. You'll need an
ovenproof frying pan
or wide shallow
casserole
for this recipe.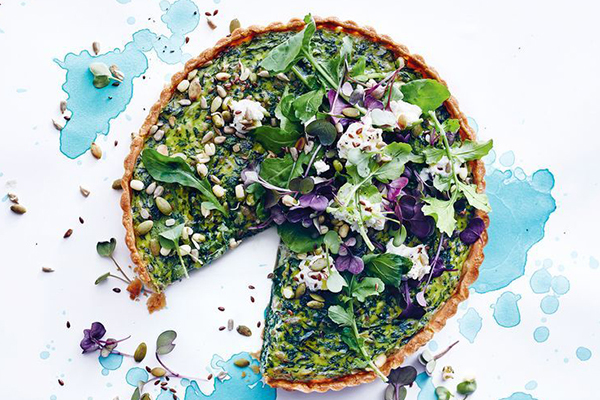 Image via delicious.com.au3. Leftover greens, seeds & cheese tart
What better way to use wilting spinach than in a gloriously golden cheesy tart. The addition of sunflower seeds and pepitas add crunch, while a lemony rocket salad brings refreshing contrast. Shop our
pie dishes and tart pans
to get baking.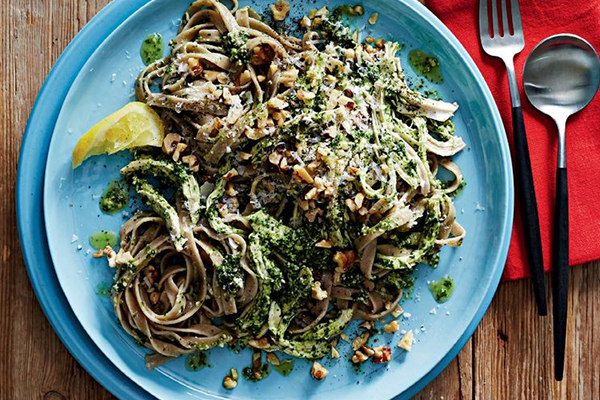 Image via delicious.com.au4. Poached chicken and spelt fettucine with kale pesto
Yes, it's another pesto pasta, but this dish with poached chicken and walnuts is sure to satisfy the carnivores among us.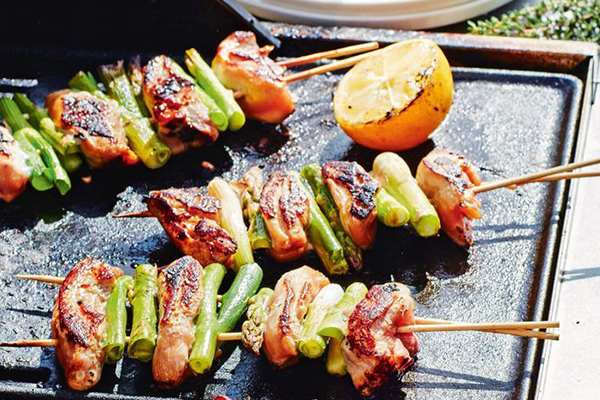 Image via taste.com.au5. Sticky teriyaki chicken and spring veggie skewers
With the weather getting warmer, it's time to get outside and grilling! Whip up these Japanese skewers for a family favourite.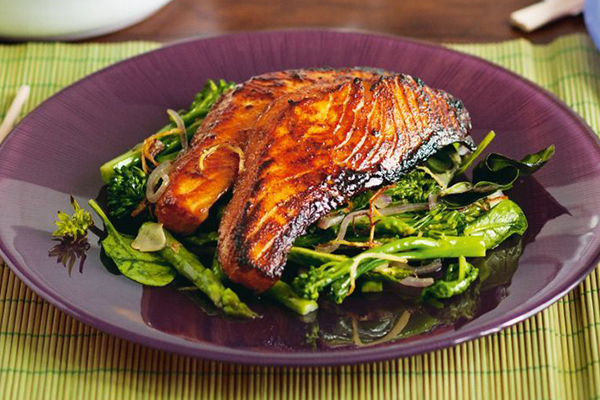 Image via taste.com.au6. Five-spice salmon with broccolini and asparagus
Liven up a vegetable stir-fry with blackened salmon coated in Chinese five-spice. Best of all, you'll only need one
frying pan
to get the job done.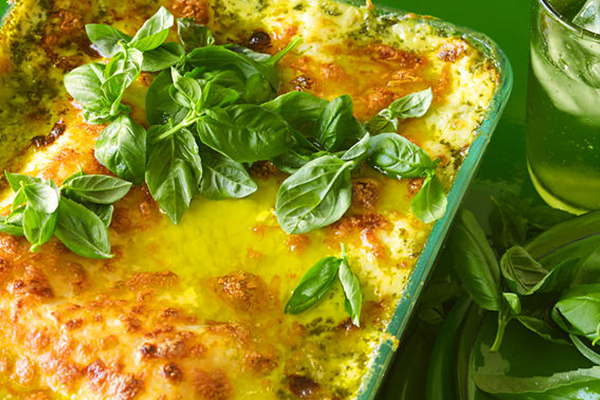 Image via SBS Food7. Ligurian green lasagna
What else can you do with pesto? Turn it into a green lasagna layered with cheesy bechamel for those days when you still need a bit of comfort. This recipe requires a
pasta machine
to make your own pasta, but you could easily substitute fresh lasagna sheets.
​Happy spring everyone!