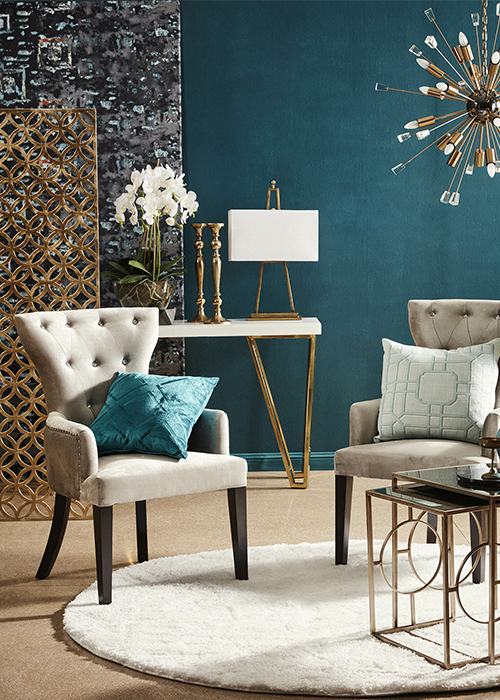 Whether you're renting and not allowed to put holes in the walls, or you're just after a more relaxed look for your home, there are plenty of ways to display art without hanging it. Not only will your walls remain intact with these simple suggestions below, but you'll also be able to rotate what you display with more ease and frequency for an ever-evolving space. Here are six ways to showcase your art without tools.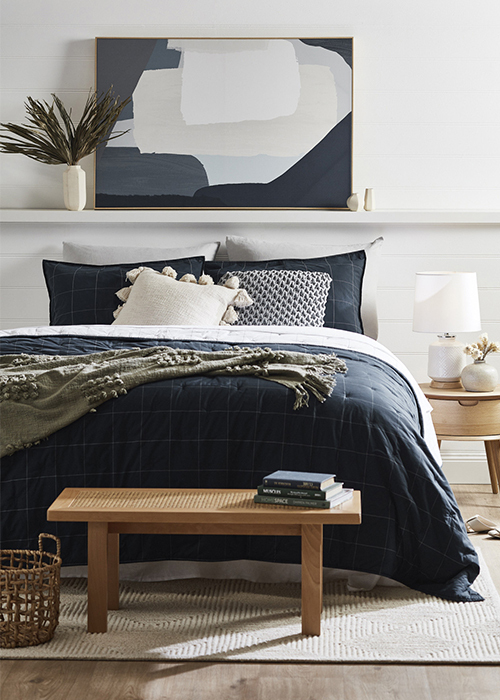 1. On ledges, window sills & mantles
Make the most of your home's architectural features to prop and lean artwork for a casual display that you can easily alternate and update.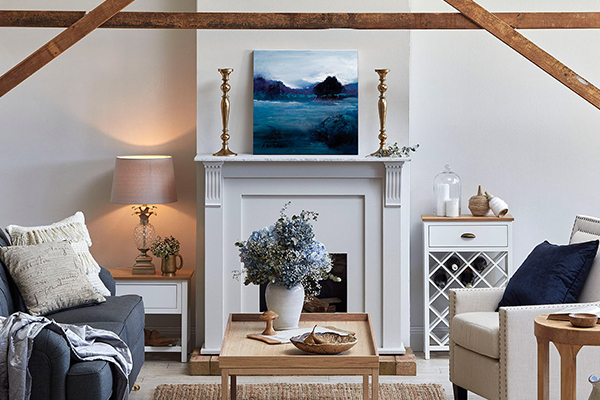 2. On the floor
This especially suits large tall framed pieces that can be visible from across the room. Make a statement with one piece, or cluster a few together to make use of an empty wall. This is also a great way to cover up unsightly cords and unused wall outlets.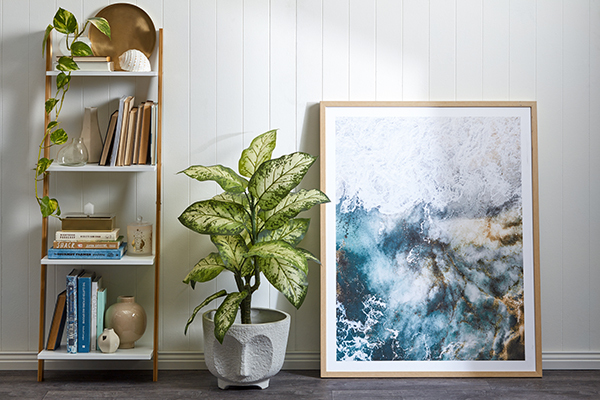 3. On the shelf
Place smaller framed pieces in
bookcases
or on
shelves
at eye level as part of a vignette with books and sculptural objects to add visual dimension and drama.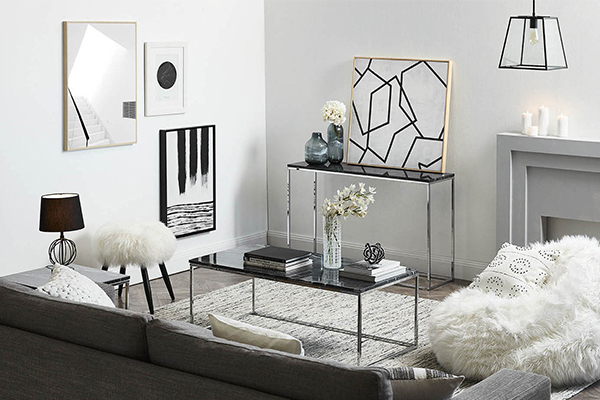 4. On sideboards, console tables & dressers
Display artwork easily by propping canvases on
sideboards and buffets
in the dining area; on
console tables
in the living room, and on
dressers and tallboys
in the bedroom. Pair with stylish table lamps, vases and ornaments for a decorative display.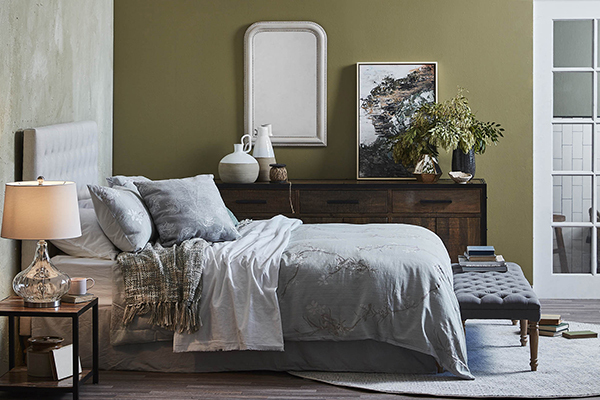 ​5. In conversation with already hanging art
Already have a few hung pieces and want to add to this display? Simply prop the canvas below what you already have hanging. This works especially well when the artwork is of a similar theme or style, whether it's subject matter, colour palette or or even the type of picture frame.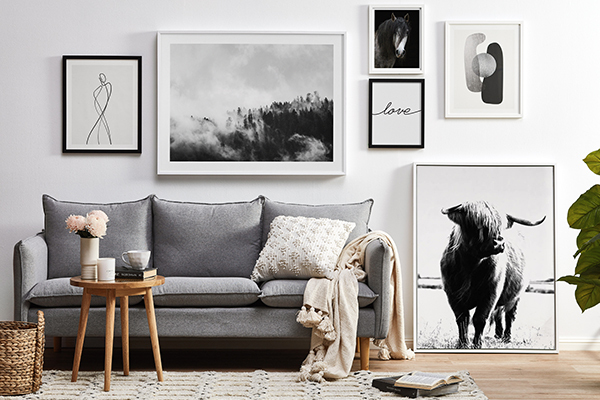 6. On chairs
Have a few unused
dining chairs
tucked away in corners? Use them as easels to prop up framed pieces for an easy display solution.
Shop our
Wall Art
now and build your display.