Entryways are often drop-zones for everything, from shoes and school bags, to umbrellas and parcels. If the area isn't properly set up to accommodate the daily traffic of the household, entryways and hallways can quickly become cluttered and chaotic, which is a shame given it's the first thing you (and your guests) see when entering your home. Follow these six steps to styling a small hallway to ensure it looks considered and makes a great first impression.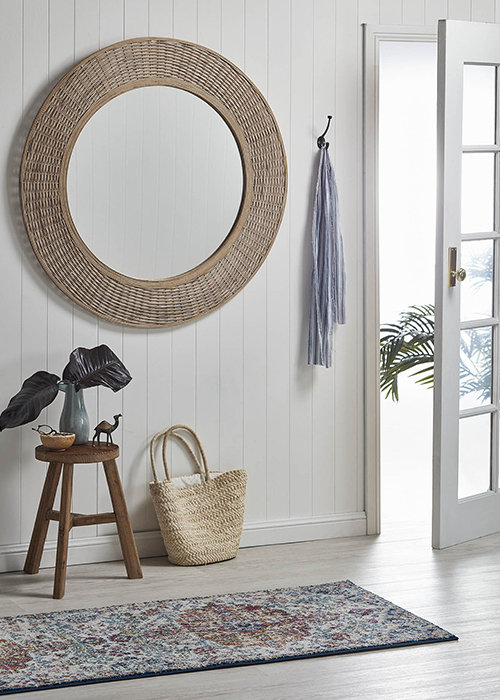 ​
1. Use colour to brighten up the space
Generally speaking, when you're dealing with small entryways or dark hallways, it's best to use pale neutral tones to brighten up the space, maximise natural light and make it appear larger. Think white walls and pale furniture. Having said that, that doesn't mean you can't afford to be creative. Perhaps consider making your hallway more of a feature by giving it a distinctive colour or pattern.
Paint
a panel of the wall and experiment with colour blocking,
wallpaper
a section, hang a statement piece of
art
or cluster small art pieces together to inject colour and vibrance.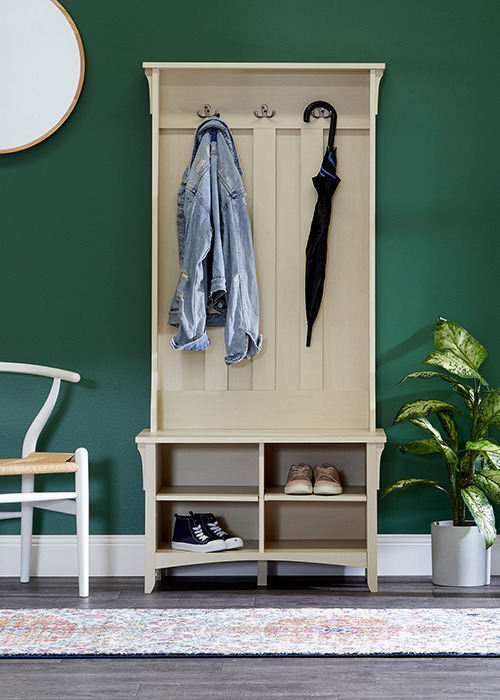 2. Pick hallway storage carefully
As always with small spaces, less is more so try and keep it minimal. Measure your space and make the most of what you have, whether it's length or height. There are so many versatile slimline solutions to choose from, including shallow
console tables
,
hall stands
and
shoe cabinets
, some of which double as benches. Dealing with a tricky corner? Try a
coat rack or hall tree
to park jackets, umbrellas and scarves. If considering a console table, look for one with simple clean lines and slim legs, and make use of the space underneath the table with
storage baskets
.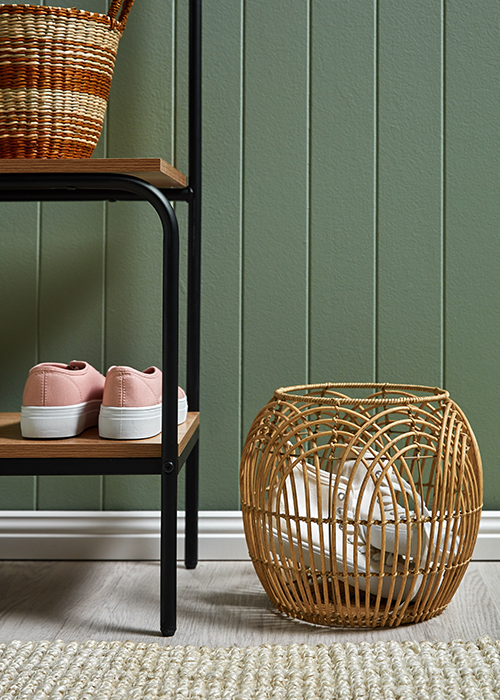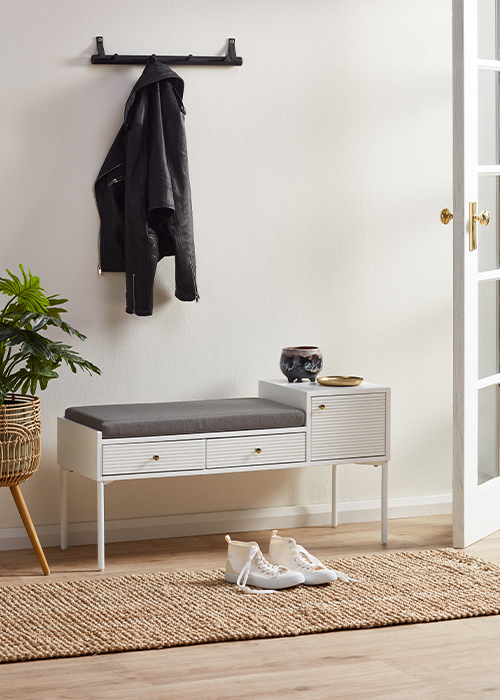 3. Store things vertically with wall-hung storage
​Make the most of wall space with
wall shelving
and
wall hooks and racks
for coats, hats and bags to keep things off the floor. Compact hanging shelves and floating shelves can be great to hold mail, keys and loose change.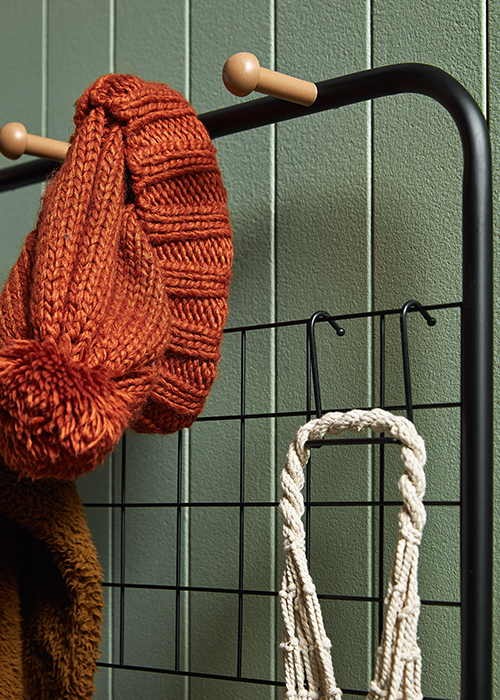 ​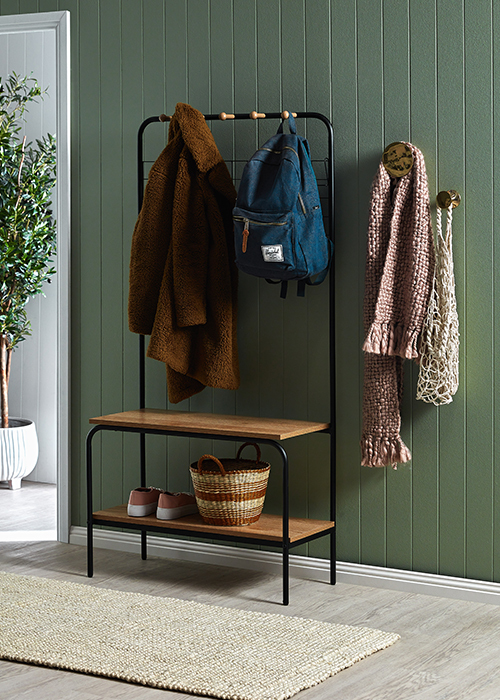 4. Add a floor runner
Rugs are fantastic to add texture to spaces, but to also protect flooring and absorb noise.
Floor runners
in particular are wonderful for small entryways as they create the illusion of space by creating parallel lines along the floor and drawing your eye to follow the length of the hall. A bright runner is also a cheery way to be greeted as you open the door.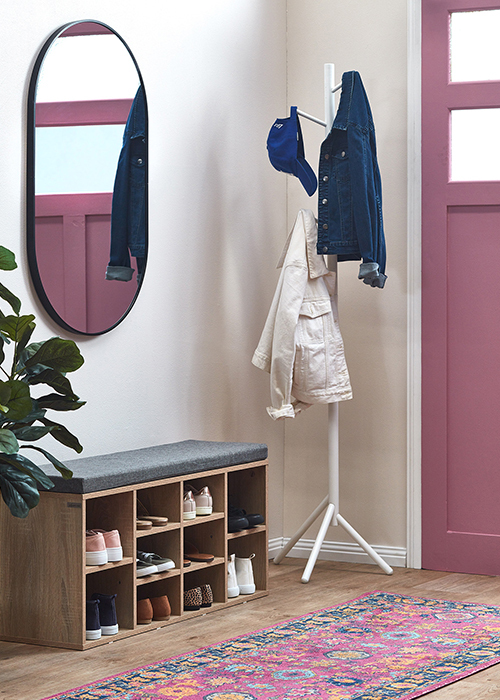 5. Use mirrors strategically
Mirrors
are also fantastic for brightening up dark entryways and creating the illusion of space, adding both length and width. They're also, of course, highly practical, allowing you to give yourself a quick check before you rush out the door.
6. Add task and mood lighting
You may already have an overhead recessed light to switch on to avoid evening stumbles, but consider a statement
pendant light
to add a point of interest. A beautiful shade or interesting shaped pendant will also guide your eye upwards so you take less notice of the narrowness of a space. Using a console table? Add a
table lamp
for additional mood lighting.
Shop all our
Hallway Furniture and Decor
now.