Adenbrook Homes, an Australian home building network that specialises in new home designs and knockdown rebuilds, recently had our Trade+Commercial team fit out two of their display homes in Leppington, NSW.
The two different property layouts required two very different interior designs to complement the individuality of the spaces.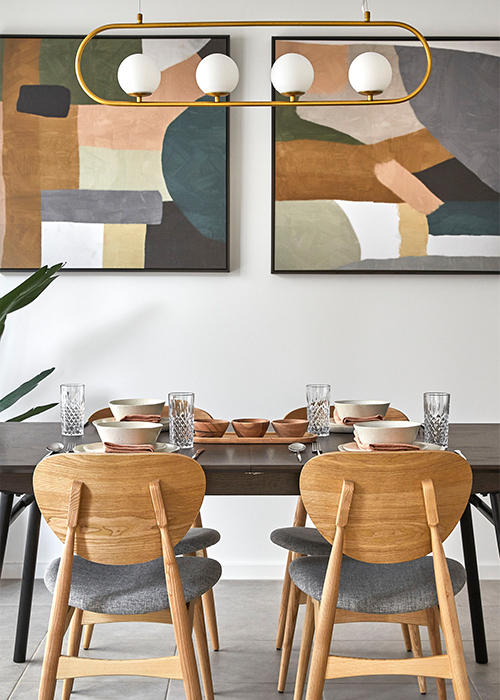 The first property, a single-storey, four-bedroom home, was styled with a winning mid-century look that added colour and contemporary twists throughout the interior. This styling was carried throughout the property, with each room feeling like an extension of the room prior, the cohesiveness helping to make envision living in the space very easy as guests walk through the display home.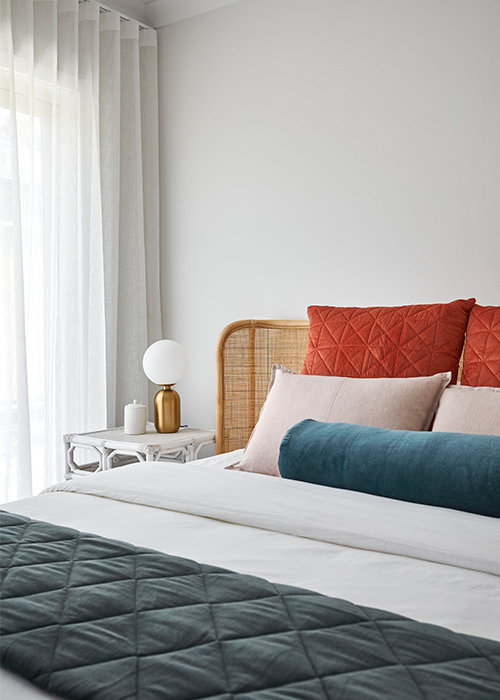 The second property, a two storey home, was furnished in a modern farmhouse style, with calming neutrals allowing the beauty of the property to do the talking on its own. This property also features a flow on design thanks to cohesive textures, jute rugs and light timber shades to soften the look of the build's monochrome colour scheme.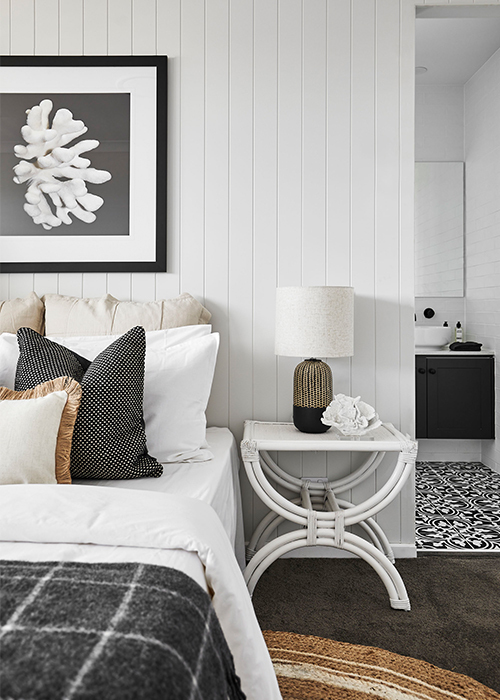 Adenbrook Homes, in their brand ethos, describes the home as a "sanctuary, a place where people celebrate and commemorate the most important milestones in their life". This was communicated throughout the designs chosen by our Trade+Commercial team for both properties. Stylish yet inviting designs add the perfect mixture of both character and a comfortable and lived-in feel.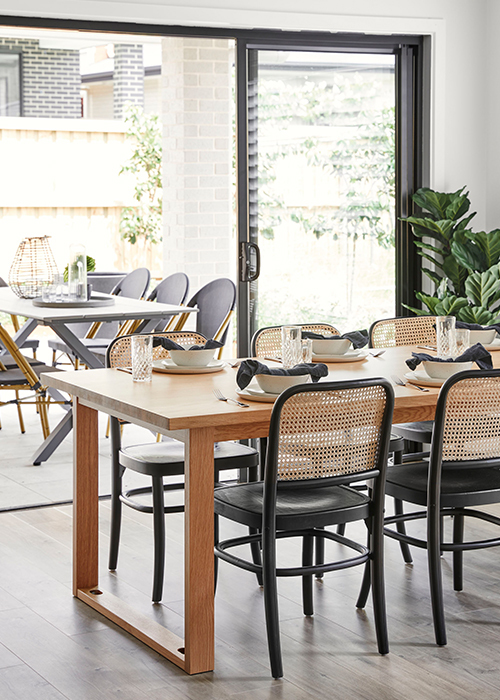 Our Trade+Commercial team provided complete project management for these display homes. From helping with the spatial interior design of the properties to warehousing and consolidating their deliveries. Their approach can help provide homebuilder partnerships that work for both you and your customer.
Starting with their in-house design team, they can help curate a furniture package to fit the floor plans of your display homes and home builds. Your customers can then purchase Home Starter Furniture Packages based on the furniture they see and fall in love with as they walk through their future home.
Buying for a business and have a general enquiry about Temple & Webster furniture packages? Get in touch with our Trade+Commerical team on business@templeandwebster.com.au, or sign up to our Trade Program here.