If you've ever spent more than four hours sitting at a desk, you know that it can get very uncomfortable and, seeing as most office workers (and gamers) spend double that amount of time in a chair each day, it can definitely lead to some ongoing back pain. What with the pandemic forcing more people into working from home, it's more important than ever to make sure you're getting the right support so you can still enjoy your down-time. Enter Ergohuman, a brand of office chairs that both look and feel good.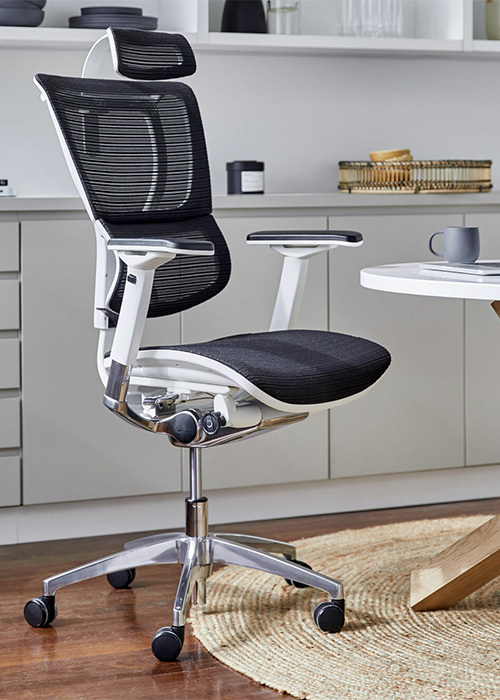 Who are Ergohuman?
The brains behind these posture-perfect chairs is master mechanical engineer Jon Paulsen, who brought together a small team to manufacture the ingenious ergonomic chair in Austin, Texas in 2002. It's serious business, with up to 70% of office workers claiming to have aches and pains (according to a 2002 study at a Sydney call centre). Jon knows this, and personally inspects and approves every new model of Ergohuman chairs before they're released into the market. Since their launch, Ergohuman has become a leading brand around the world for ergonomic office chairs, in part due to their green mission. The range is manufactured with 38% recycled materials and is 98% recyclable, earning it Greenguard Gold status for recyclability and low chemical and particle emissions.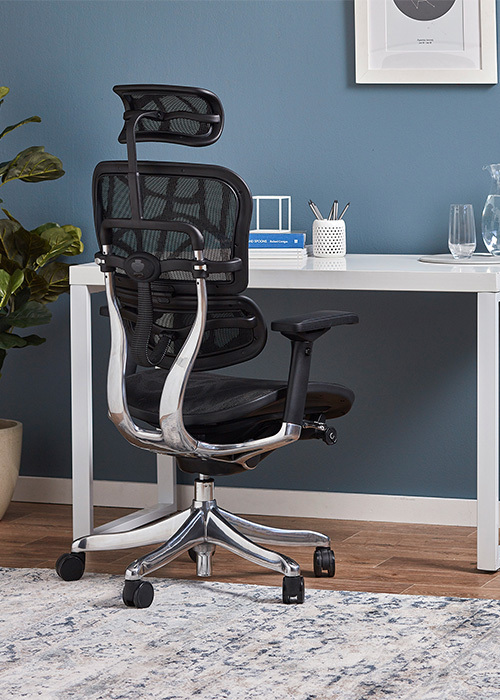 Ergohuman office chairs
They may look like something you'd see in
Star Trek
, but that's all part of their design. A timely collaboration between the Ergohuman team and famous designer Neil Wu has seen the company develop a totally unique aesthetic that incorporates style and support mechanics. Every detail has been thought about, from the mesh seat that is weaved with elastic to provide a cushion-like feel, to the adjustable lumbar support panel and headrest, so it can be tailored to suit (literally) every body.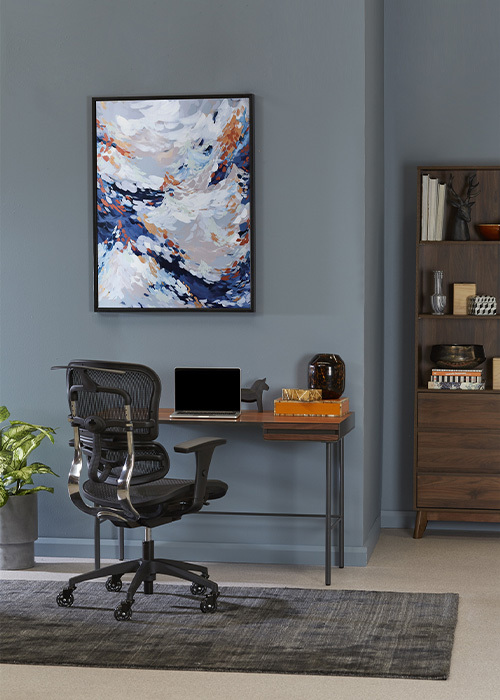 Set up your work space for comfort
and discover our
Ergohuman
range.