It hasn't been easy with lockdowns, home schooling and quarantining. With Sydney in lockdown again, we asked some of our T&W team members what their favourite TV shows, sofa snacks and lounging accessories are for the ultimate TV binge session.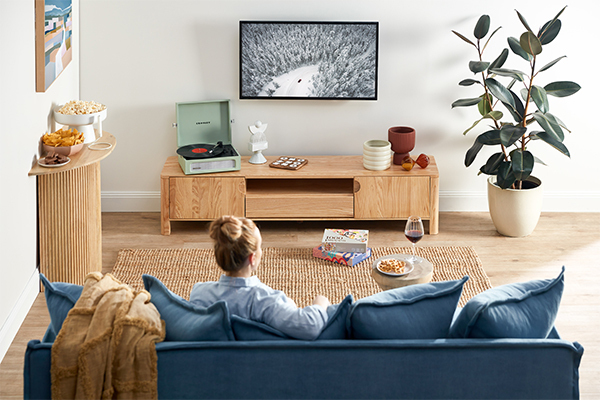 Amber, Head of Supplier Partnerships
Top TV series:
At the moment, my favourite show is
Line of Duty
.
Top TV snack:
Depending on my mood, I go for either a glass of Scarborough's The Obsessive Chardy with marinated goats feta and crackers, or a cup of peppermint and licorice tea and a gingernut biscuit.
Top TV accessory:
My go-to for rugging-up is this
throw
, with my lovely old dog Shadow warming my feet, or my other dog Midnight resting her head on my leg.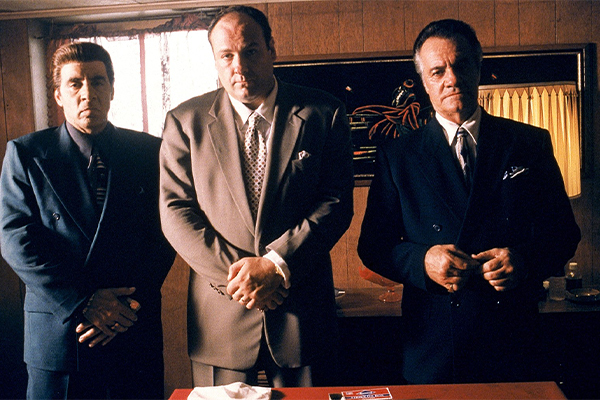 Image via billboard.com
Lucy, Creative Campaigns Lead
Top TV series:
My boyfriend and I just finished watching
The Sopranos
, which is filled with Italian goodness and late 90s and early 2000's decor.
Top TV snack:
We have a high rotation of snacks: Ben & Jerry's Phish Food ice cream, Pan Di Stelle Italian biscuits, and Kiri Kiri which are a coated peanut from Lebanon; they are seriously the best beer snack.
Top TV accessory:
Our must-have item for settling in front of the TV is this
ottoman
, we usually fight over it!
Sarah, Customer Care Consultant
Top TV series:
My go-to binge shows are the US version of
The Office
or
Friends
.
Top TV snack:
It's gotta be strawberries with Nutella!
Top TV accessory:
I'm usually flicking through Instagram as I watch so having a
side table with a USB port
is amazing for when I need to charge my phone.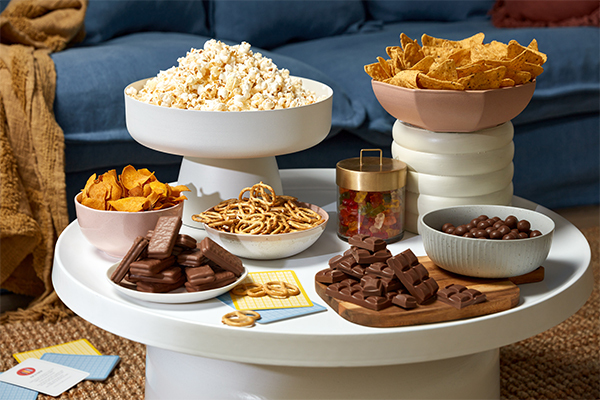 Dani, Sales & Marketing Coordinator
Top TV series:
I love
Afterlife
with Ricky Gervais, the black comedy will have you laughing till you cry.
Top TV snack:
I usually go for a Milo hot chocolate - they're a bit more exciting than a normal hot chocolate, and they also remind me of my childhood so they always automatically make me happy.
Top TV accessory:
I can't go without my
weighted blanket
, it keeps me warm and I swear it helps me to fall asleep quicker (well that's what I blame it on when my partner complains that I've fallen asleep in the first 10 minutes of a movie starting).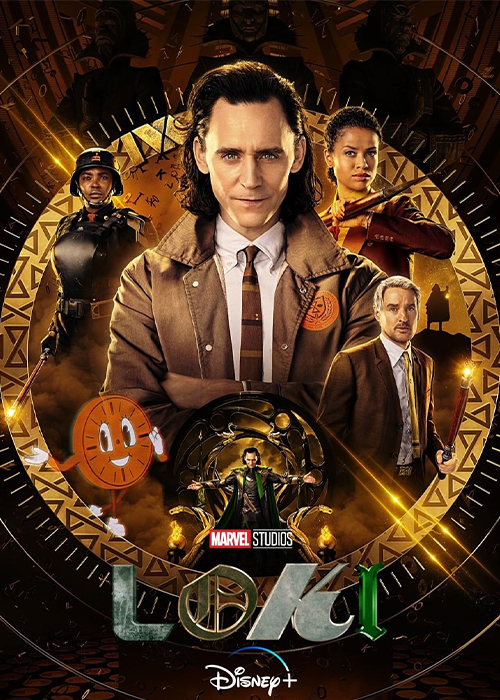 Image via @officialloki
Shannon, Customer Care Team Leader
Top TV series:
At the moment,
Loki
on Disney+, such an incredible show!
Top TV snack:
I can't go past Whittakers Honeycomb Crunch.
Top TV accessory:
My heated
electric blanket
- I can't function without it.
Allira, Stylist
Top TV series:
Right now, I am obsessed with
The Great British Bake Off
. It's delightful, easy viewing and the people are lovely (the baked goods even more so).
Top TV snack:
Pana Chocolate, it's guilt-free (or at least, I tell myself that) and very moreish.
Top TV accessory:
In winter, I bring out my
alpaca blanket
and snuggle up with the dogs on the sofa.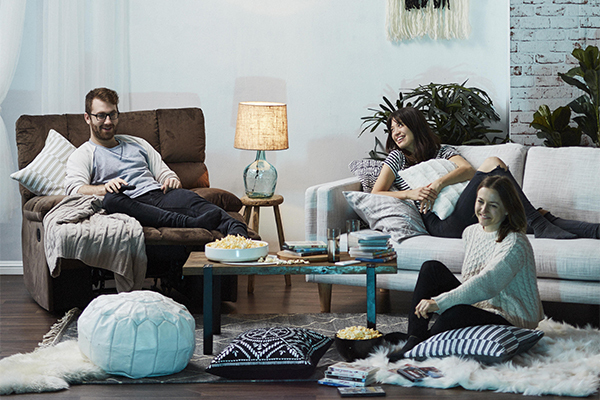 ​
Adam, Co-founder and Chief Experience Officer
Top TV series:
The doco series
This Is Pop
is awesome, it covers some of the biggest and most influential moments and people in music you've probably never heard of.
Top TV snack:
I have to have Smith's Crisps Crinkle Cut Salt & Vinegar, a classic.
Top TV accessory:
I'm loving my fireplace next to the TV right now. It makes my collection of
cushions
that much cosier!