We may not be able to jet off overseas for a little R&R at the moment, but that doesn't mean we can't incorporate a bit of opulence into our homes. The dreamy locations of Thailand's beautiful island Koh Samui, France's elegant Côte d'Azur and Morocco's eclectic Marrakech are all the inspiration we need to create an environment fit for a little pampering. Take a peek at these incredible boutique hotels and find out how you can recreate them for yourself.
Koh Samui hillside villa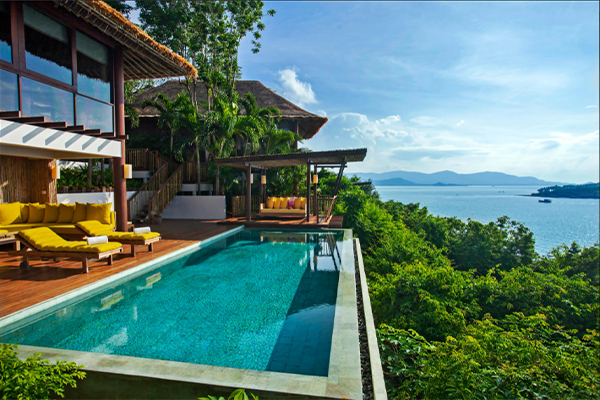 Image via Six Senses Samui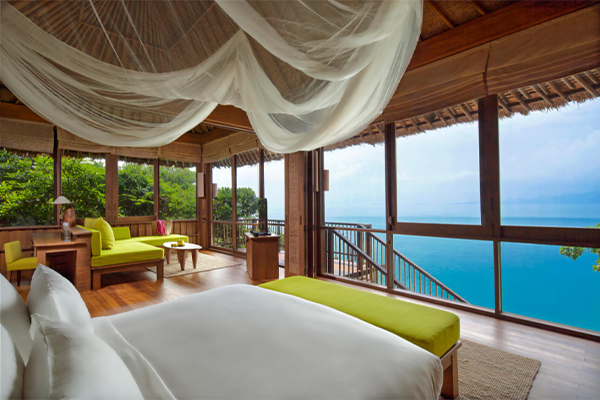 Image via Six Senses Samui
​
Thailand has many gorgeous islands with villas nestled into the luscious tropical vegetation, and with sweeping views of the Gulf of Thailand, Koh Samui is the perfect spot for some much-needed relaxation. With private pools, cooking classes and cocktail parties, Six Senses is the resort with it all. Once you've soaked up all that sun, you can dive into plush bedding in suites filled with natural light and ocean views. Inspired by a Thai fishing village, the hotel incorporates bright hues of green, red and yellow complemented by natural timber and netted accents to promote feelings of rejuvenation. Take a look at our mood board of the Six Senses Samui resort to refresh your space.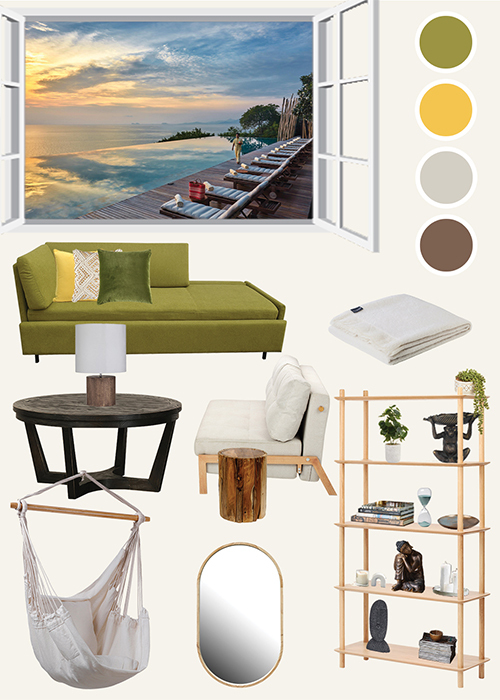 Shop the mood board.
Marrakech romantic retreat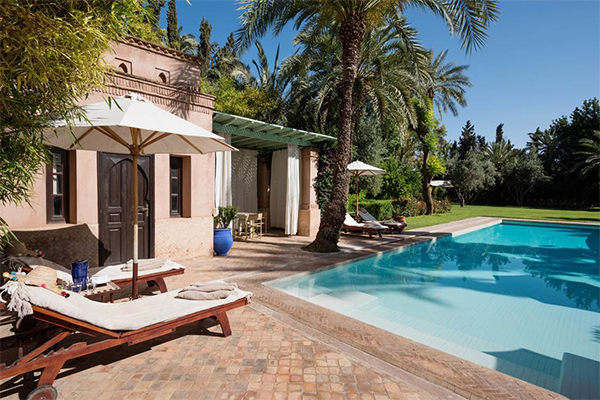 Image via Dar Zemora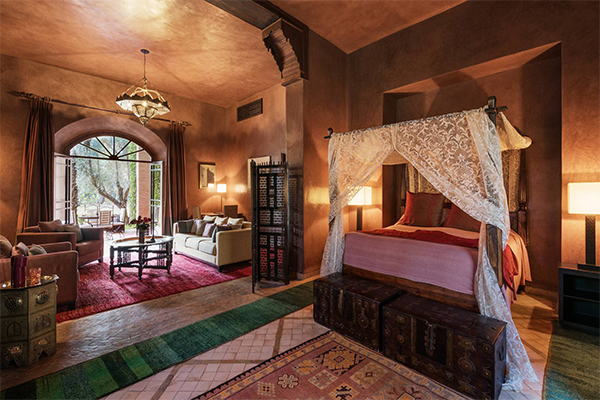 Image via Dar Zemora
Close enough to Marrakech's bustling Medina but nestled within spacious grounds in the Palmeraie is the exquisite country house-style boutique hotel Dar Zemora. You can delight in the bathhouses and chaos of the citadel's streets during the day, or while away the hours at the day spa or lounging by the pool. Natural marble bathtubs and textured walls set the tone, accented by deep red manchester and soft lighting reminiscent of an oasis carved out of the earth. Bronze decor and intricately carved wooden pieces highlight the traditional influence of the space, creating rooms that transport you through time, inviting you to experience Morocco's cultural heritage. See our mood board of the Dar Zemora Marrakech below to see how to bring this look together.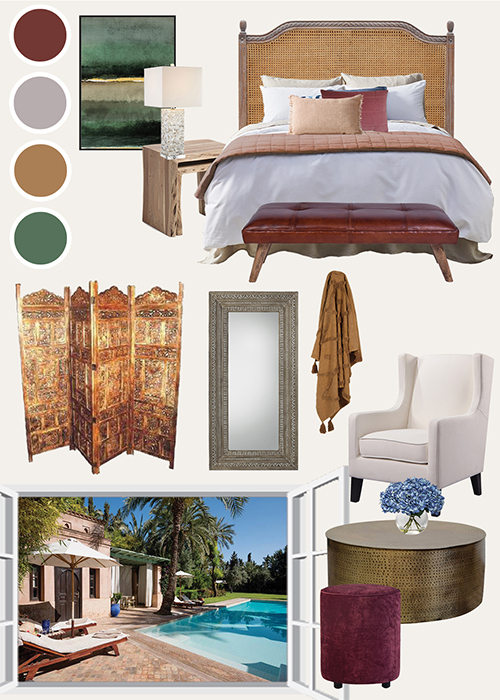 Shop the mood board.
Provencale historic hideaway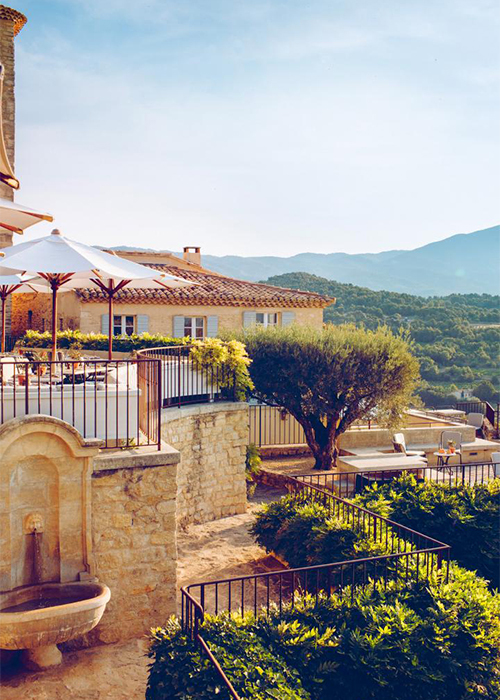 Image via Crillon Le Brave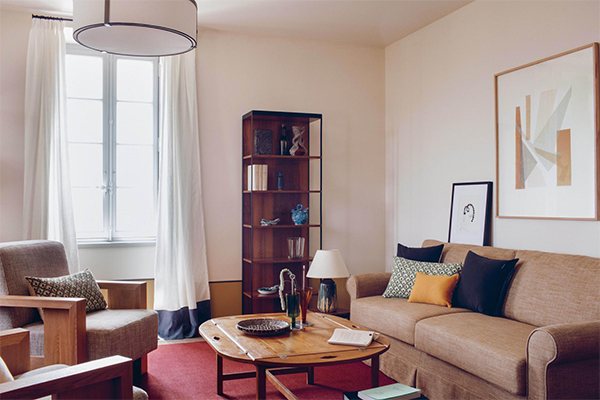 Image via Crillon Le Brave
​
Tucked away in the middle of Vaucluse, removed from the hustle and bustle, Crillon Le Brave is the perfect location for those seeking to disconnect and get back in touch with authenticity. The five-star hideaway of white stone is surrounded by a verdant green valley, providing timeless views in all directions. The rooms are a mix of traditional French styling with raw stone walls and more contemporary spaces of clean, timber lines and elegant palettes. Neutral bases with pops of colour along with plush upholstery produce a calming and welcoming atmosphere, perfect for enjoying the local cheeses, wines and slow-paced lifestyle the French do so well. Find out how to put this look together with our mood board below.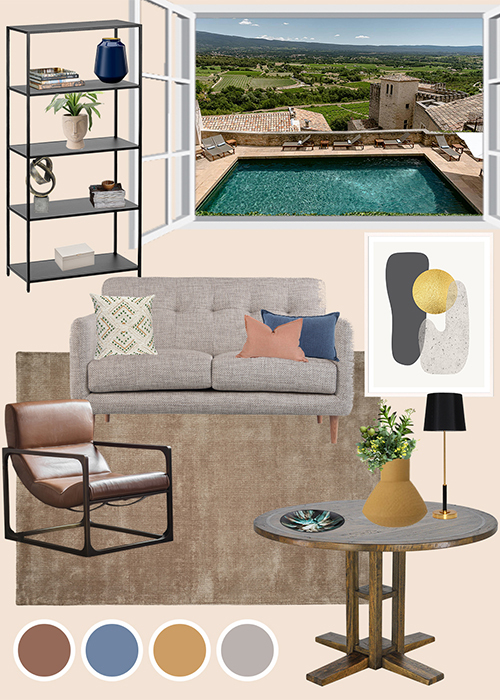 Shop the mood board.