Texan born, Atlanta-based Ashley Woodson Bailey was a florist until a car accident landed her flat on her back, literally. While recovering, she channeled her creativity into photography, capturing the flowers surrounding her using only her iPhone and the filters and layers available through the program Afterlight. Each of her hazy, moody images takes hours to perfect, and the work is a testament to her intensely creative eye. She's a must-follow on Instagram - you can find her @ashleywoodsonbailey. Ashley is in Australia this week to teach a series of classes in Sydney and Melbourne at Megan Morton's The School so we asked her to share a slice of her Atlanta life. Find out more about her work (and order prints) at her website www.ashleywoodsonbailey.com.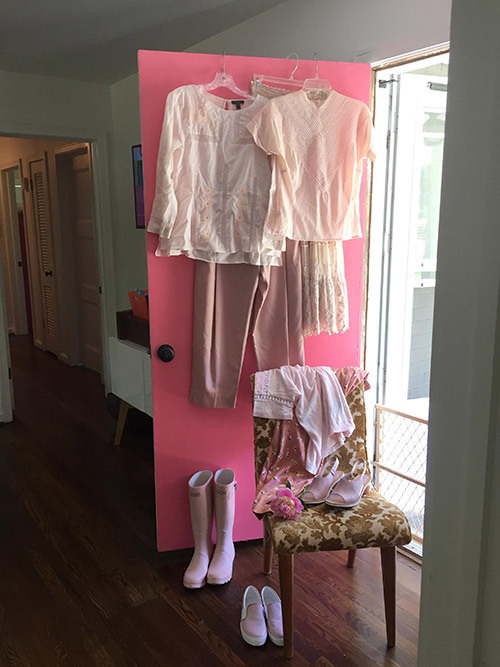 Ever since I had my daughter I have been in love with the color pink. So much so that my hair has gone from natural dark brown to platinum to pale pink. We painted the front door of our home the prettiest, most welcoming shade of pink. It apparently is a proven fact that pink is the happiest color!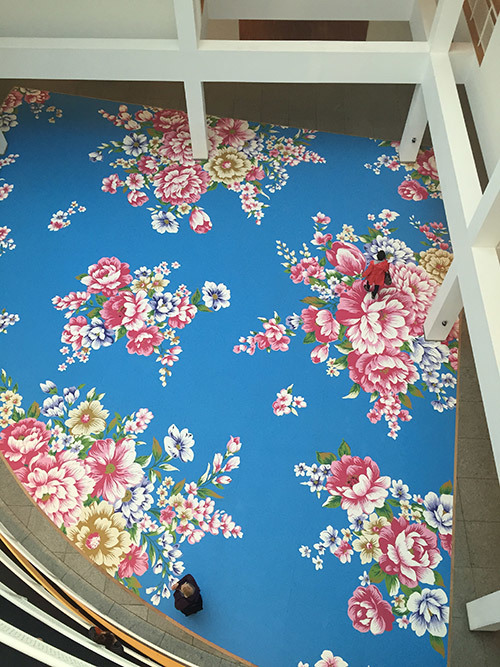 I try to do something every week that introduces some art into my life. This week I took my 3 year old son to
The High Museum
to see
Michael Lin's wonderful floral painted floor
. I am now dreaming of incorporating flowers into our house in a different way.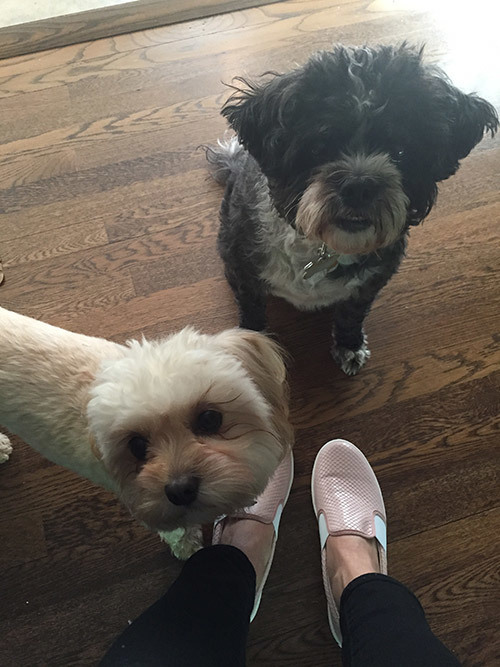 My alarm clocks-George and Rosita Rose. They are like velcro. And they love my pink shoes.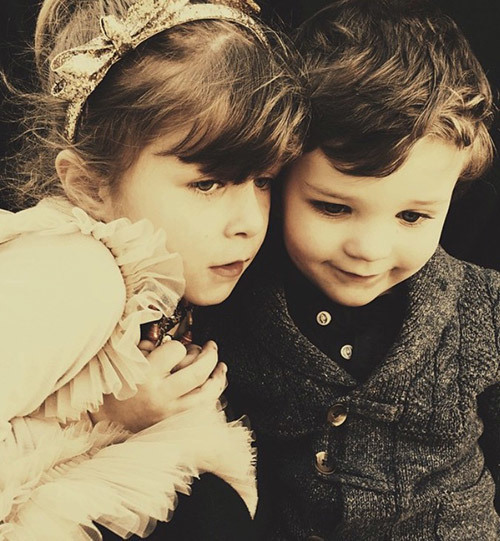 My children, Byrdie (almost 7) and Woodson (3). I am always trying to get a great photograph of them, which is actually quite difficult when they are together. I take at least 100 photos of each of them a week. They are my light, even when they are being naughty.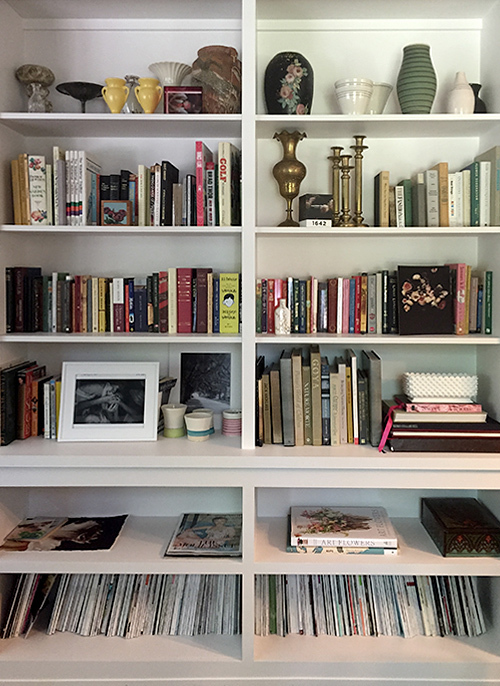 When we moved into our home the first thing we did was have bookshelves built. They are still very much coming together but I love looking up at them daily as I work because they inspire me. I have vases from my dear friend, the potter
Keith Kreeger
. I have trinkets from
Koskela
given to me as gifts from my last visit, the 1642 candle from
Maison Balzac
and
Doctor Cooper
. I have flower books, gardening books, fashion books, cook books, vintage containers, art by one of my favorite artists and best friends,
Katherine Sandoz
, and then a few of my photographs as well.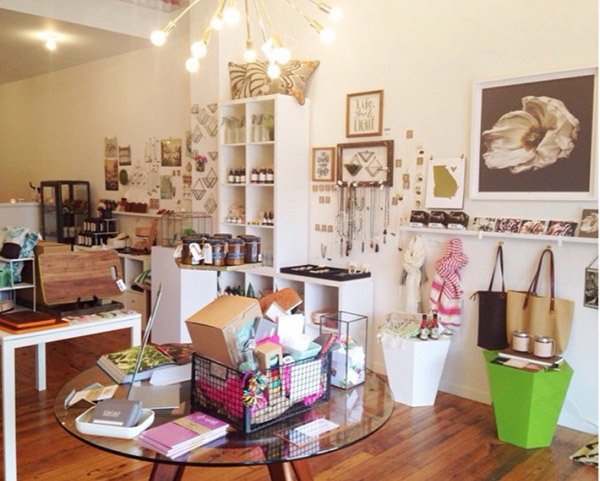 I am part owner of a wonderful pop up shop called
200 Mill
. We carry different makers and artists and are only open once a month. I love to see what all of these clever craftsmen and women are creating, and I also love the sense of community that we are building. But mostly I adore my two business partners, Lindsay Troutman - who makes the most beautiful glass art called
Copper & Torch
, and
Dana Poor
who is one of the most gifted interior designers I have ever known.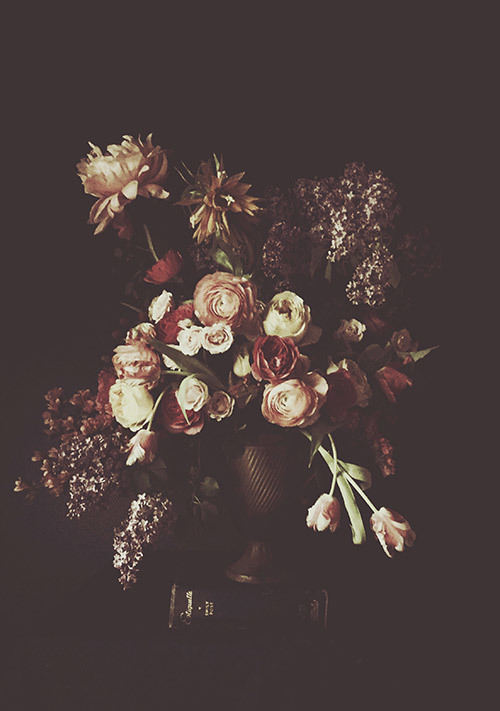 Flowers/Florography. I love them so much. They are my biggest obsession. The beauty they exude pretty much kills me. I love the moodiness I create with my flowers and the conversations I have with them. They are my therapy each week as I shop for fresh blooms at my local wholesaler, Cut Flower.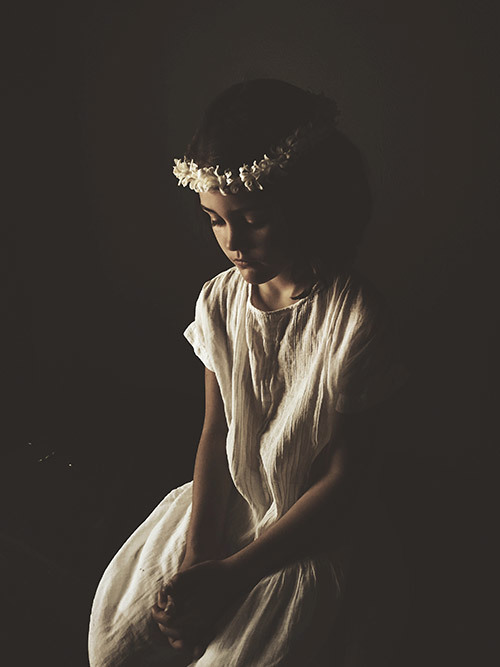 The Girl Series is my personal pet project that I try to work on every week. Sometimes I need to step away from the just the flowers and add in the beauty of an innocent girl. I have collected white vintage dresses for the past few years and I let the girls pick which they would like to wear. Little girls love to model, especially when flowers are involved. And capturing them with my iPhone seems to be less intimidating for them.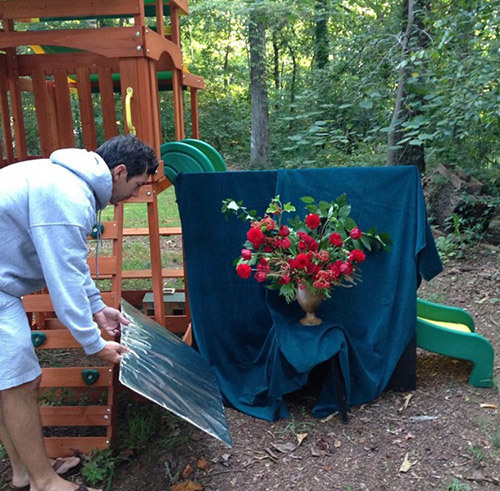 My husband Brad is my #1 fan. Every week he is doing something that has to do with my work and without him I would just be lost. He also knows how to grow all of these gorgeous flowers so we are about to create our own cutting garden and I am so excited!
This week I have been getting everything ready to enter this magical universe again that is Australia, and Sydney and
The School
. I am in my element in the garden teaching a class at Megan Morton's wonderful school. I can not express how excited I am to return! I have been stopped several times this week by people asking if I am from Australia. I love that! I must be exuding my Aussie vibes!
Join Ashley at Megan Morton's The School in Sydney this weekend (9-10 May) or in Melbourne on 16-17 May to learn how to capture the beauty of flowers using an iPhone or camera. Spaces are limited, so book quickly!