Every year on May 17, we are called to celebrate our LGBTQIA+ friends, family, colleagues and peers, but our efforts towards inclusivity cannot and should not be confined to a 24-hour period. This
International Day Against Homophobia, Biphobia, Intersexism and Transphobia (IDAHOBIT)
, we asked the T&W team what it means to them to work in a safe, inclusive space, and explore how we are, and, will continue to create safe workplaces for our community.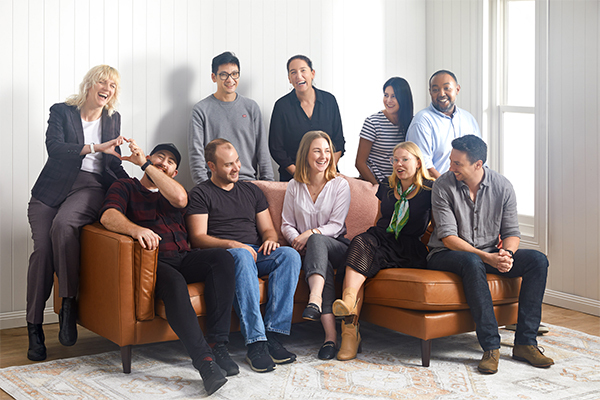 I spend the best part of my waking hours at work, so having a workplace that is safe and inclusive is non-negotiable. Being trans has been a huge part of my lived experience, and being able to openly acknowledge that without fear of judgement means that I don't have to worry about the "what if's" or self-editing, and can focus on doing my job to the best of my ability.

A safe and inclusive workplace for me also means ensuring that potential new employees experience the same level of safety that I enjoy and ensuring LGBTQIA+ people are considered in their work experience - through language, office spaces, policy and beyond. I live proudly as an 'out' trans person at work so that others can feel seen, without having to always be visible. - Rhett, Business Analyst
What is IDAHOBIT?
IDAHOBIT stands for International Day Against Homophobia, Biphobia, Intersexism and Transphobia. On this day in 1990, the World Health Organisation officially removed homosexuality from the Classification of Diseases and Related Health Problems, acknowledging that queerness is not a mental disorder. May 17 has since become a day for celebrating LGBTQIA+ people, recognising the histories and ongoing battles for human rights gains, and raising awareness for the ways we can continue to combat discrimination.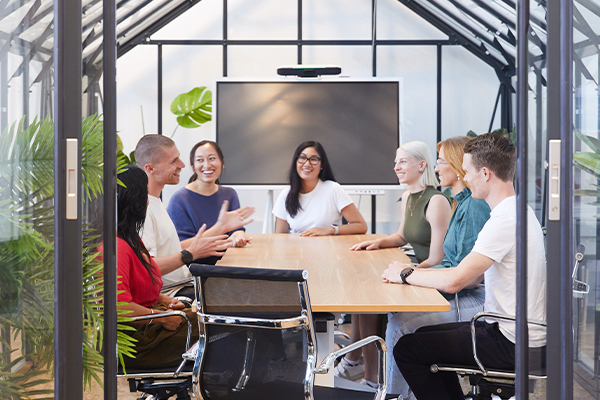 Being a bisexual cisgender woman, I have the privilege of moving throughout a heteronormative world with relative ease, but editing certain parts of your life to conform is taxing on a person's sense of self. When you spend 40 hours a week with your colleagues, it's natural to discuss non-work-related areas of your life, and with WFH giving everyone a broader view into your personal life, these conversations and glimpses can cause a lot of anxiety for LGBTQIA+ people for fear of being discriminated against.

Working in a safe and inclusive place gives me the freedom to not only share my life and stories authentically but gives me the opportunity to support and learn from my LGBTQIA+ colleagues both professionally and personally. I'm proud to be part of a team that has inclusivity at its core and works daily to recognise, analyse and change what's considered 'normal'. - Bridgette, Junior Editorial Content Producer
How you can celebrate IDAHOBIT?
idahobit.org.au
and
Minus18
have many great resources for hosting an event, starting conversations, undertaking projects to support sexual and gender diversity, and inviting speakers or implementing training programs. These are also great opportunities to fundraise, with 100% of donations through
idahobit.org.au
going to programs that support LGBTQIA+ Australians. Whether you can or cannot give and your celebrations be big or small, you can use this day as an opportunity to inform yourself on current issues the LGBTQIA+ community face and create a safe space for learning and understanding within your own community.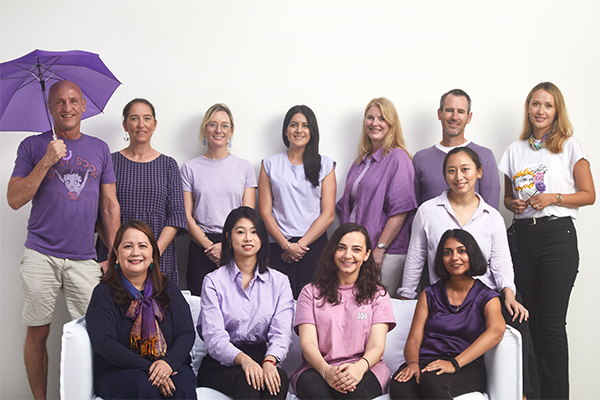 It's really important that companies are taking action to create and maintain a safe and inclusive workplace experience for LGBTQIA+ folks every day of the year, and not just for a few weeks around Mardi Gras. I'm so grateful that the culture of safety and inclusivity is something we work to uphold every day at T&W. It's a constantly evolving process from which we are always learning, individually and as a growing community of queer people and allies to the queer community. - Olivia, Logistics Manager
How we are making T&W a more inclusive workplace?
Temple & Webster are very proud to have a Pride Committee who work to ensure the recruitment, onboarding and greater workplace experience for LGBTQIA+ team members is safe, inclusive, welcoming and positive. We recently updated our email signatures with pronoun inclusions across the board and currently have LGBTQ Awareness workshops being run by
Pride in Diversity
every month, with further diversity training in the works for all people leaders. We have many more plans for the future, including an inclusive new office space and bias training, to create a company culture that not only accepts our LGBTQIA+ community but encourages us all to be freely and authentically ourselves.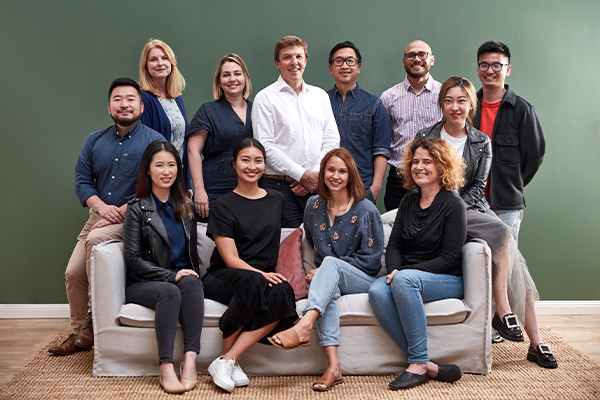 Although there are topics that may be off limits at work, identity shouldn't be one of them. People should be seen as who they are and should feel safe, welcome and celebrated in the workplace. Putting safety and inclusion at the forefront not only allows everyone to feel more positive about turning up to work, but also provides learning opportunities for every member of the team; lending to breaking down our unconscious biases. - Natalie, Product Manager
Why LGBTQIA+ inclusion is important?
Sexuality and gender identity are intrinsic parts of identity and lived experience, and the small ways in which we communicate and move through a largely heteronormative world impact that sense of safety and belonging for the LGBTQIA+ community. It's not uncommon for LGBTQIA+ employees to hide these parts of themselves in the workplace, and with 77% of trans and gender diverse people reporting being discriminated against in the past 12 months, it's not hard to see why. Making ongoing changes to create safe and inclusive working environments takes us closer to normalising sexual and gender diversity.